Along is an electric scooter designed for sharing mobility service. Currently our electric scooters don't have much space to keep helmets or baggage, most of them are not child friendly, only adults can ride. This scooter is designed with a specific form factor that makes it able to keep luggage without falling. The familiar form allows not just adults, elders, but also children can ride. The autonomous driving feature allows user can simply wait this rented vehicle to come to their location and ready to serve.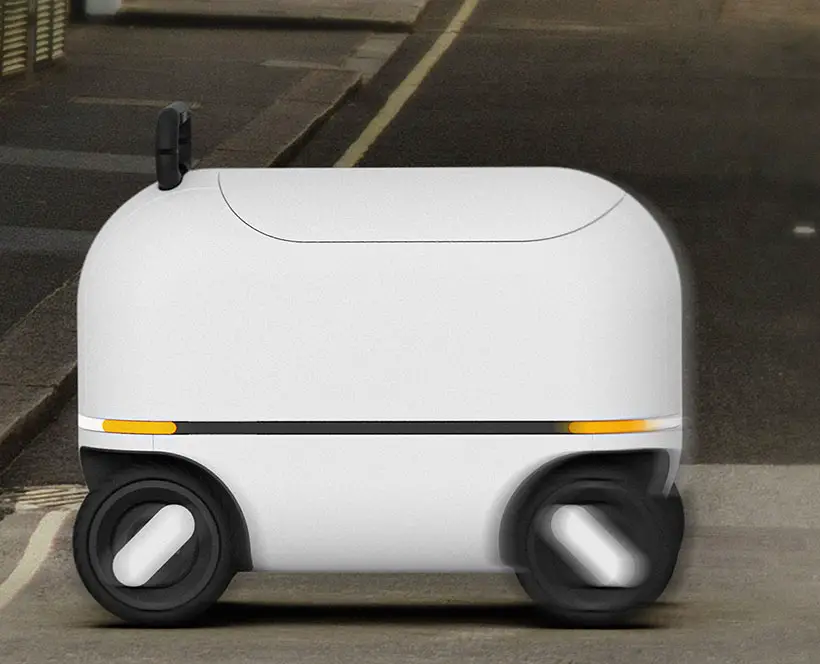 Along Electric Scooter is designed as our shared mobility that helps keep user safe, pedestrians free, and service management easy. It is equipped with multiple cameras and lidar sensors to make sure it arrives at your location safely. Just in case you only need to send your luggage to friends or family, just place it inside the storage space and let Alon go on its merry way. However, when you need a ride, just lift the handle and it unfolds itself.
Designed by Jeonghyeon We, the replaceable skateboard platform allows Along to be transformed into various functions such as moving recycling bin, delivery service, or emergency kit before paramedics arrive.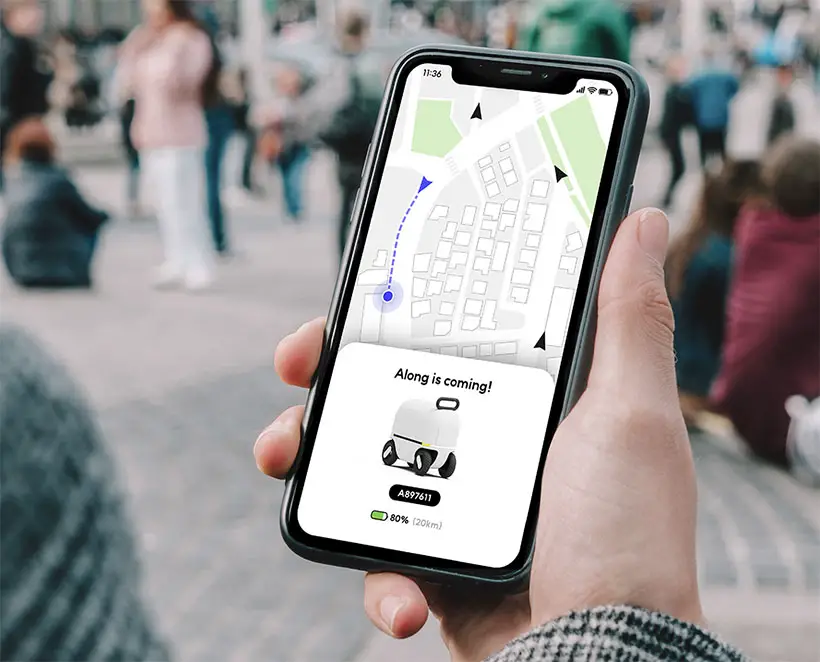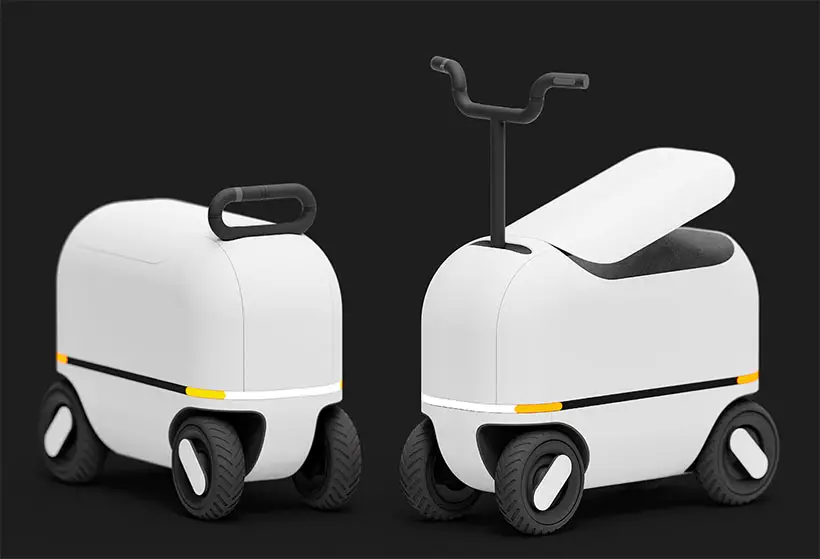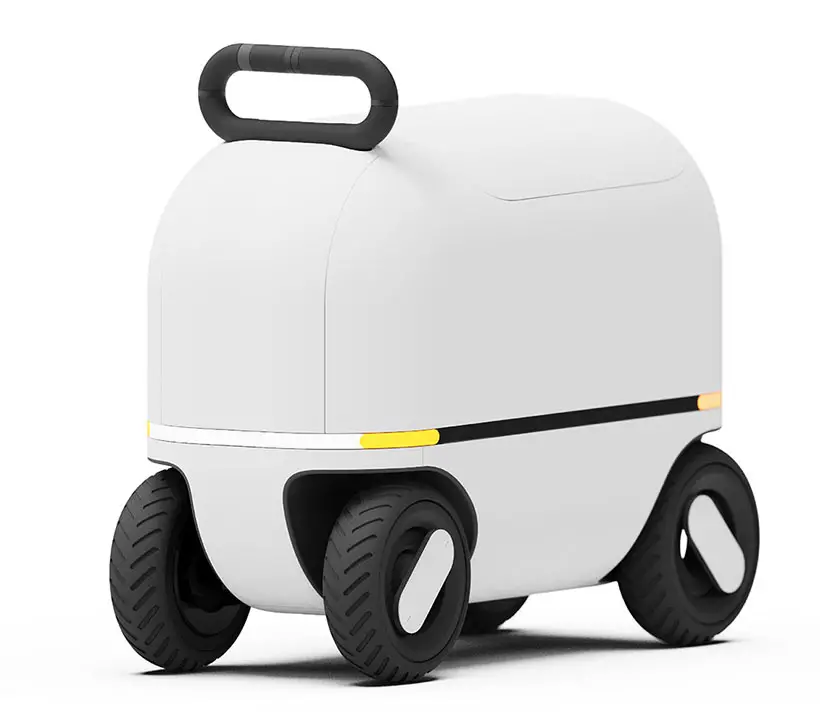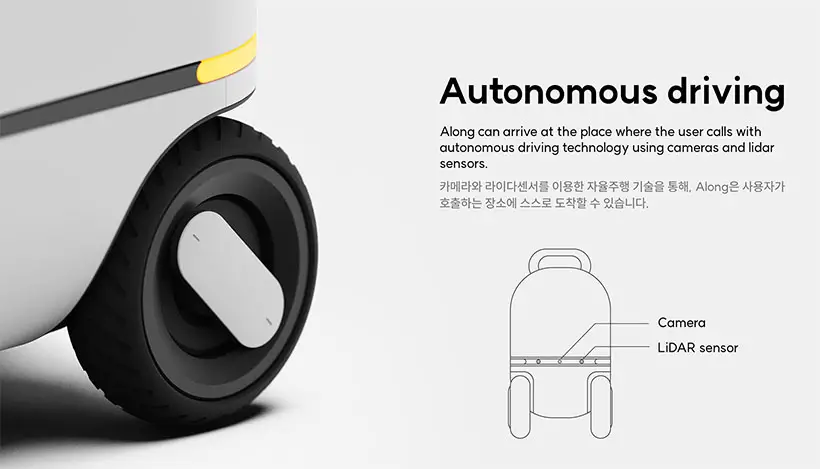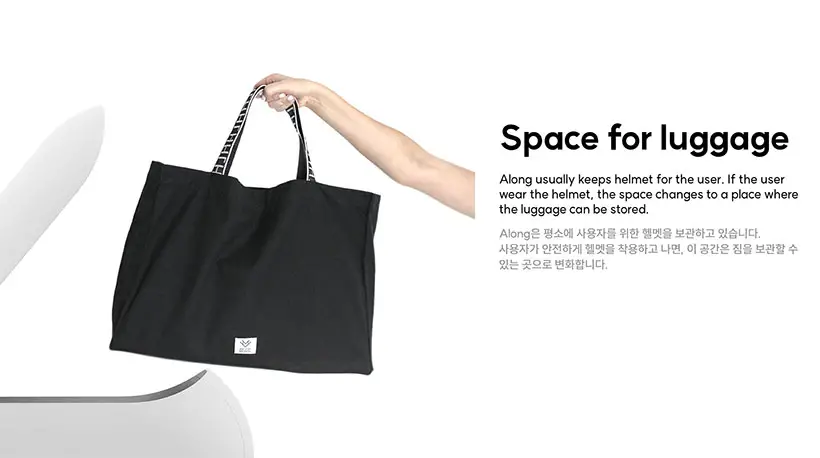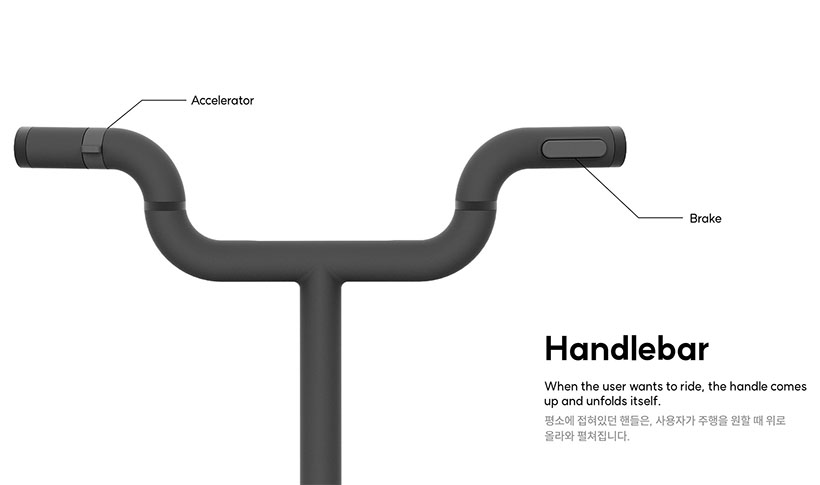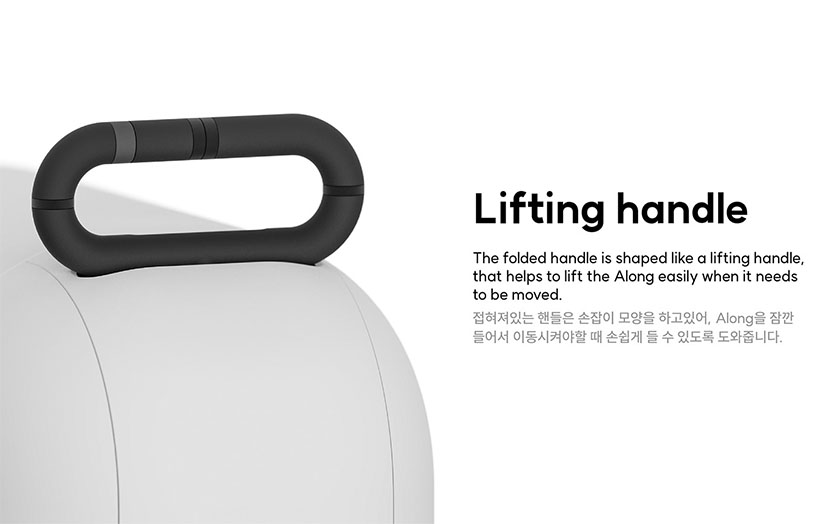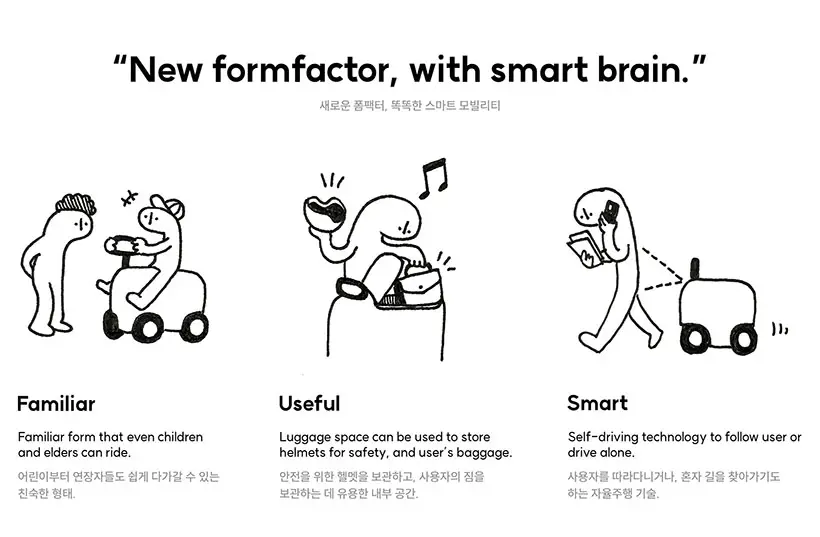 *Some of our stories include affiliate links. If you buy something through one of these links, we may earn an affiliate commission.