Rezvani unveils extreme Rezvani Hercules 6×6 truck that pushes the boundaries of Rezvani TANK even further. It's a versatile truck with a military-grade bulletproof armor protection.
Featuring upgraded version of Dodge demon engine which is bored and stroked to 7.0 liters and then tuned even further by Rezvani with a Forged stroker crank, Forged pistons, camshaft, and Demon supercharger to generate more than 1,300 horsepower and 989 pound-feet of torque. It is claimed to be the most powerful 6-wheel truck in the world. All those features are matched to an 8-speed transmission from Dodge Ram TRX.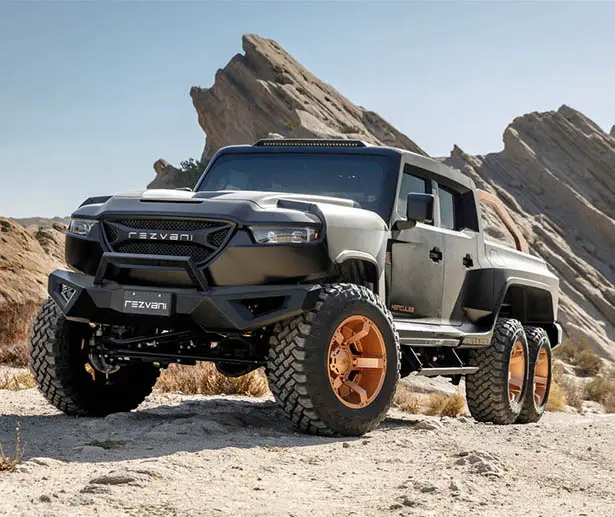 Designed to be a daily driver, Rezvani Hercules 6×6 truck is certainly not just another boring truck. The exterior body design was inspired by the look of world's most recognizable military vehicles, but this time, it is available for civilian use. The rugged exterior is highlighted by a chiseled fascia and paired with world-class suspension system. It promises you most planted and comfortable rugged trucks on the market.
There are many elements that make Hercules stand out among other trucks. Starting from aggressive grille, broad rear shoulders, metal bumper, and sculpted tailgate, all of them make this truck look like wearing an armor. The roof-mounted LED light bar provides driver with another lighting element. Owners would be able to customize the wheels in finishes such as bronze.
Rezvani Hercules 6×6 Truck has strong, muscular character yet driver and passengers would fee comfortable enough to use it as a daily vehicle in the city. The luxurious interior helps passengers to feel that they really are in a special vehicle. Many elements of the interior are customisable to meet owner's taste and style.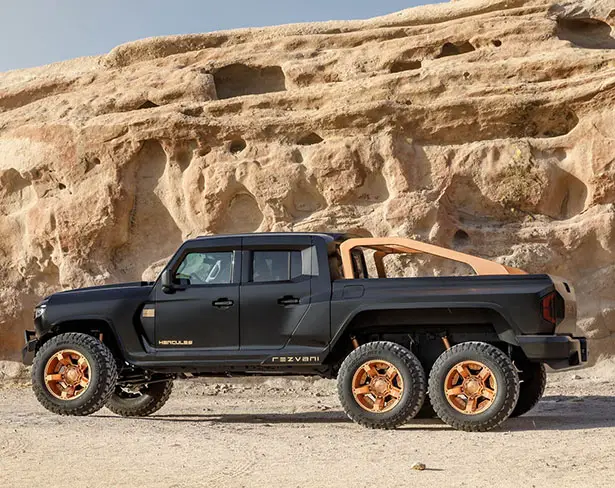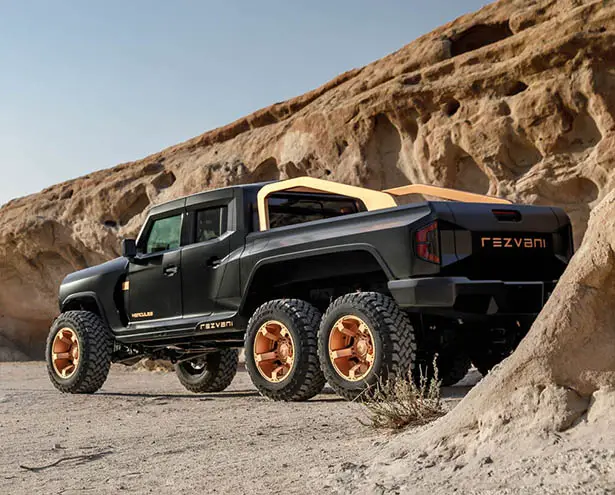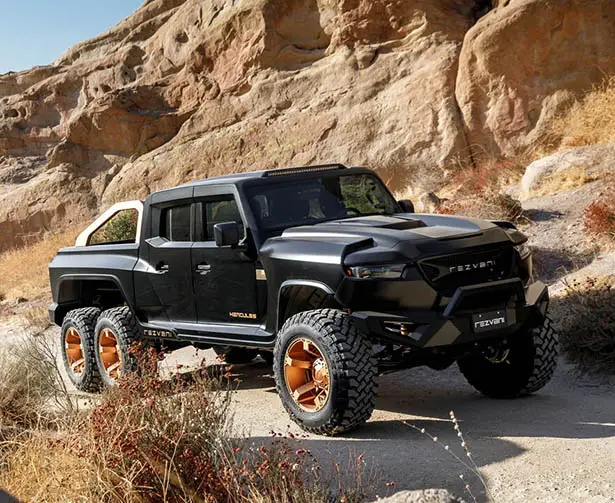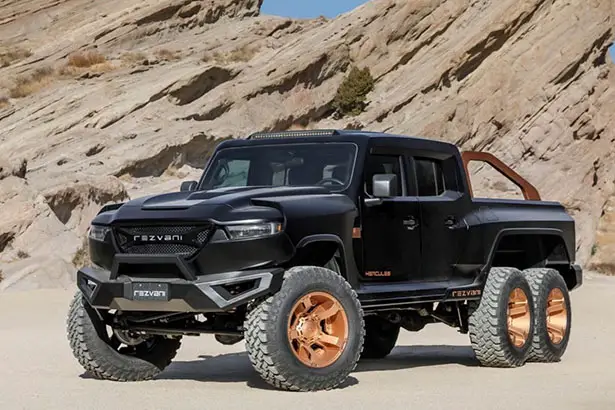 More images of Rezvani Hercules 6×6 Truck: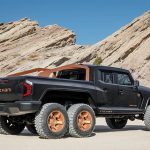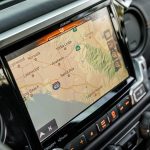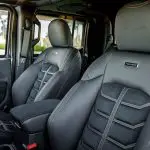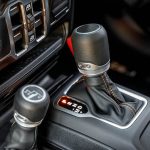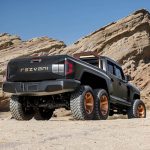 *Some of our stories include affiliate links. If you buy something through one of these links, we may earn an affiliate commission.