Airy Office Desk is a mobile work desk that adapts to different environment. It's a common thing that studio space becomes spatially and virtually interchangeable according to the user or owner. Airy is like a travel bag, it adapts to individual habits from one place to another. The first prototype is carefully crafted to make it mobile, functional, and adaptable in any workspace.
The curved table-top surrounds the body. The airiness of design creates the feeling of lightness wherever you place it. Those four unique sides allow the table to adapt to any place, it straddles the paradox between complexity of a bespoke furniture and super quick assembly and disassembly process.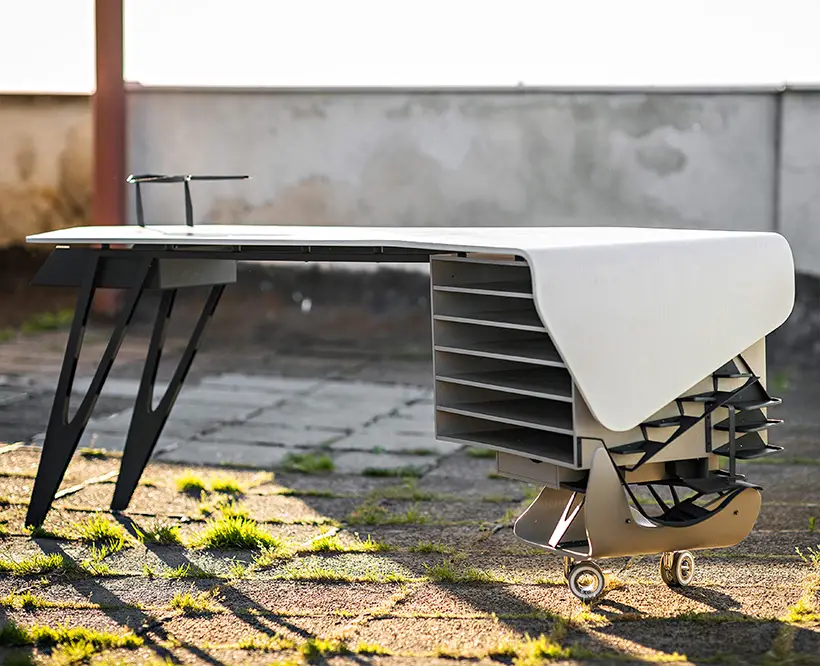 Ivana Wingham, the designer, explains that Airy Desk features airy-gap transitions between its part that make it easy to assemble or disassemble. Its oblique adaptability can be achieved by making every elevation unique. It's a celebration of mobility where Airy anchors its place in each new environment. The production and materiality combine traditional modernist techniques of making with digitally drawn precision of each element of the construction.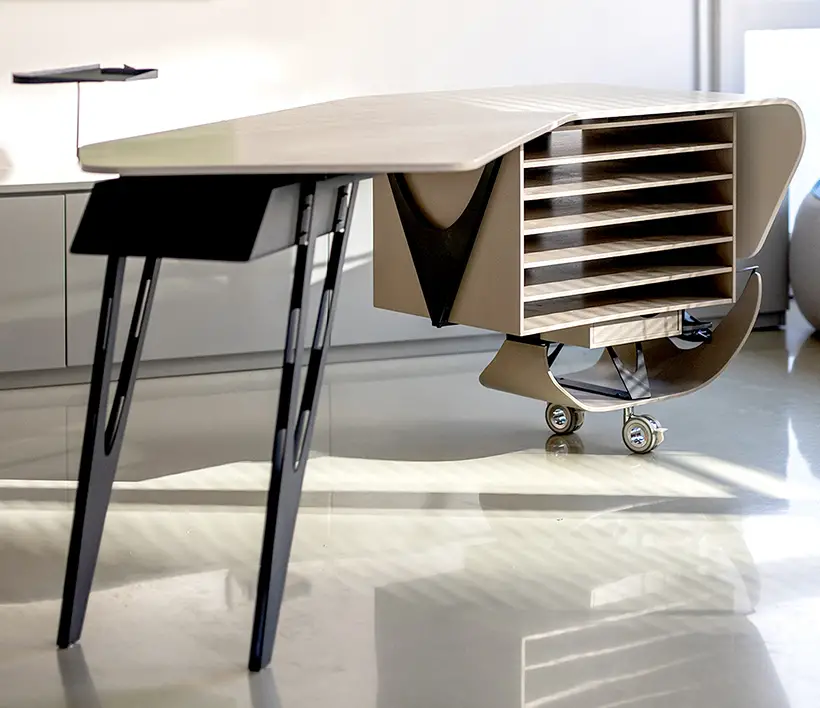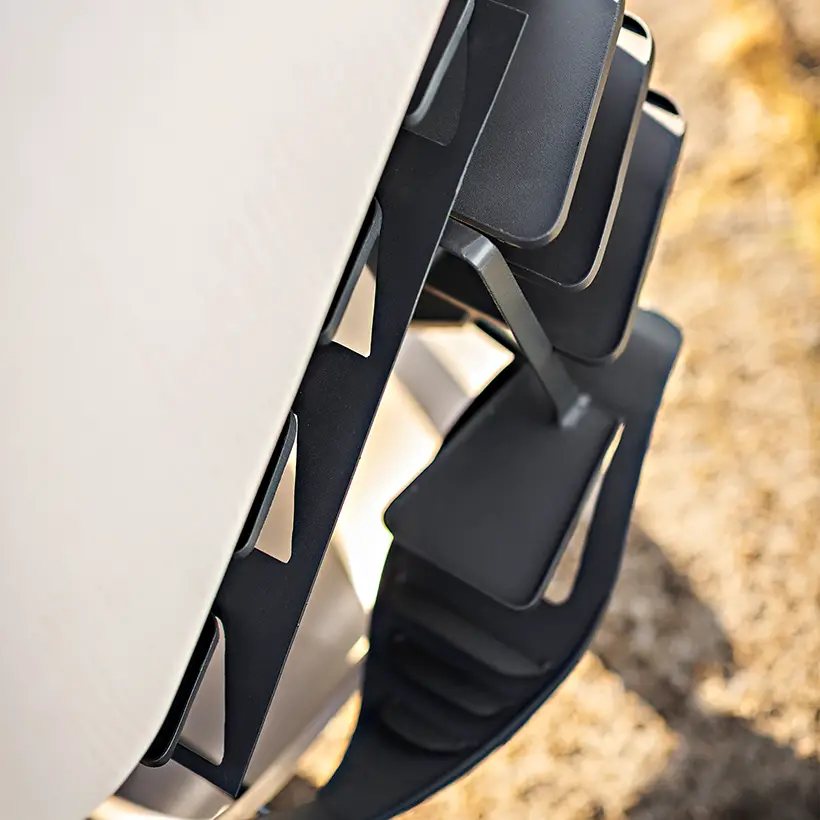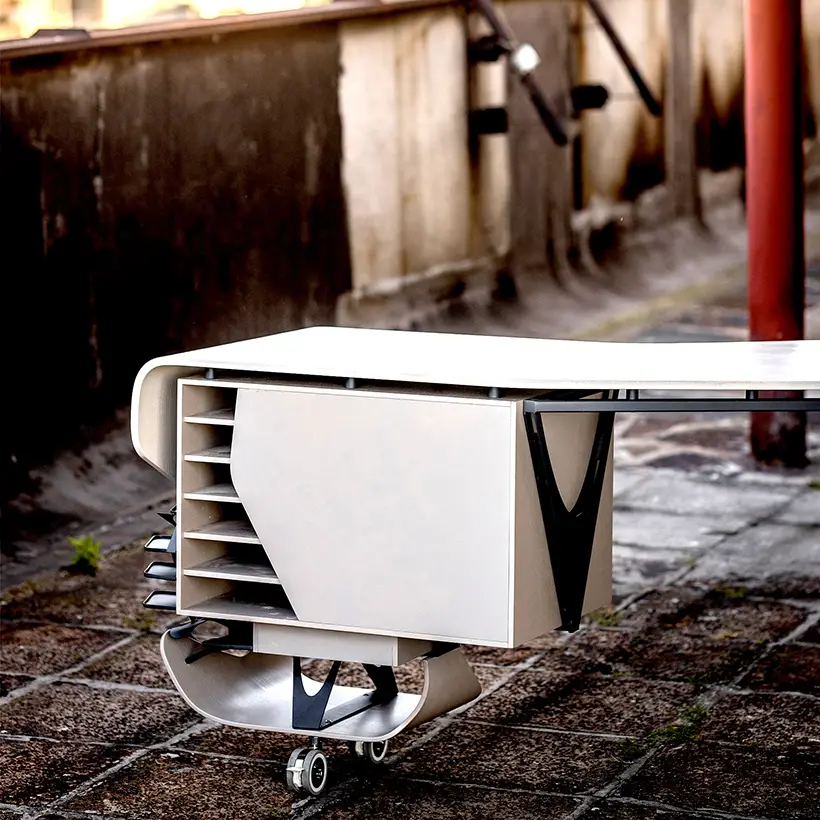 *Some of our stories include affiliate links. If you buy something through one of these links, we may earn an affiliate commission.