Inspired by his own experience when having to have stressful international flying experience during a pandemic, Ruitao Li has designed Umai Facemask concept. It's a specially designed facemask that allows you to eat and drink safely in public but closed space. We can't never be too careful, this facemask offers more relaxed experience for users.
Eating and drinking in public space can get you exposed to the Covid-19 virus, if you don't, after 40 hours, your blood density will increase and get trouble with your health test in the airport. Unfortunately, nowadays, flight and procedures might take more than 40 hours, creating anxiety and physical torment to passengers. Keeping this in mind, Umai Facemask has been designed specially for surviving a long-haul flight.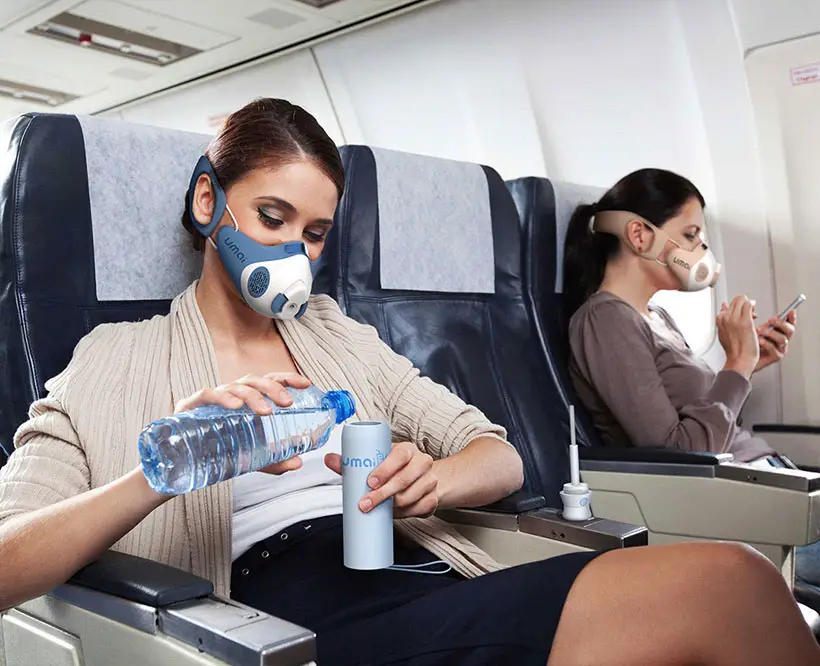 Ruitao Li explains, Umai Facemask concept would also benefit community volunteers who work long hours during pandemic crisis. It would be easy to allow user to have water or energy drink of their choice through Umai Bottle. The bottle comes with soft rubber straw that bends freely to fit the food entry of the mask, it is also easy to clean as well. After drinking, you can pull the string (at the bottom) back, the change of pressure will pull back the liquid and ensures cleaness of your facemask.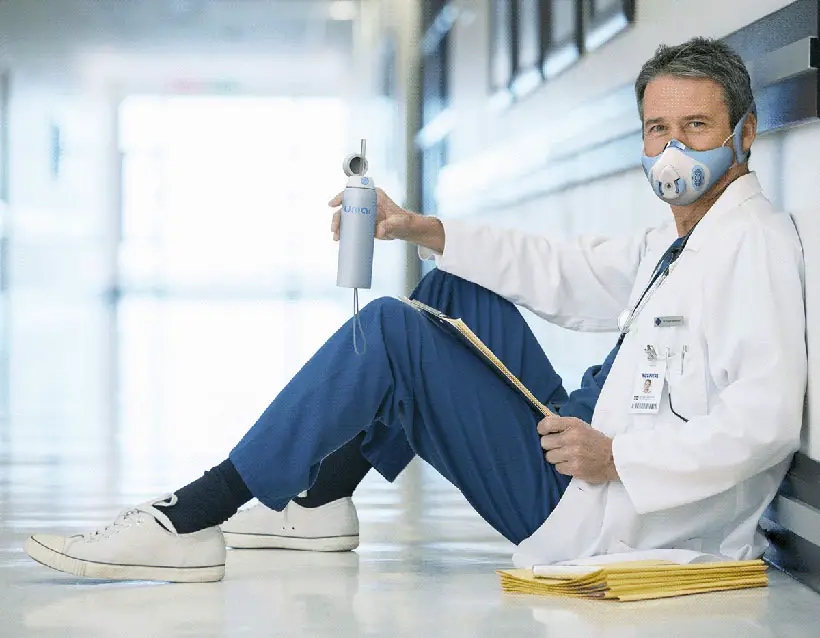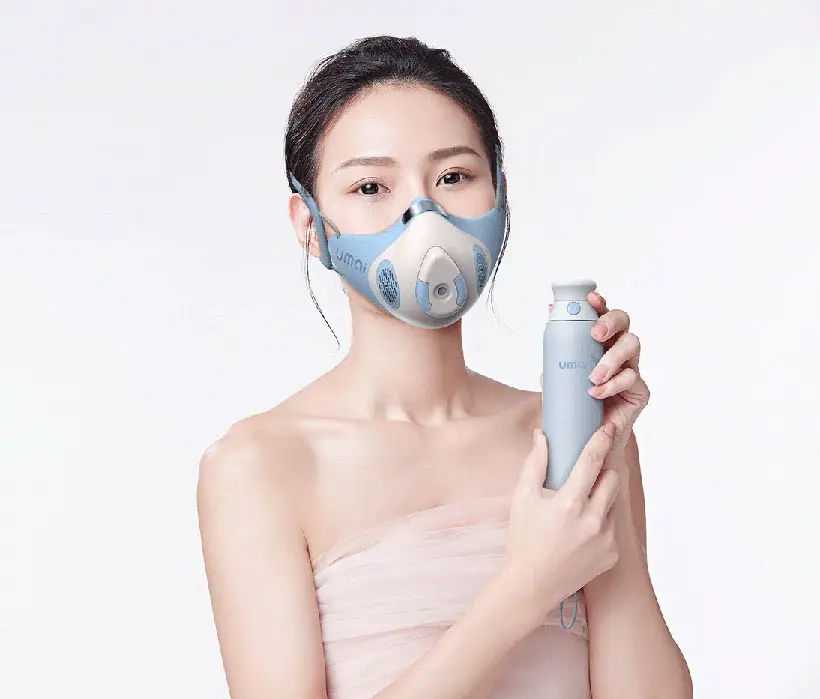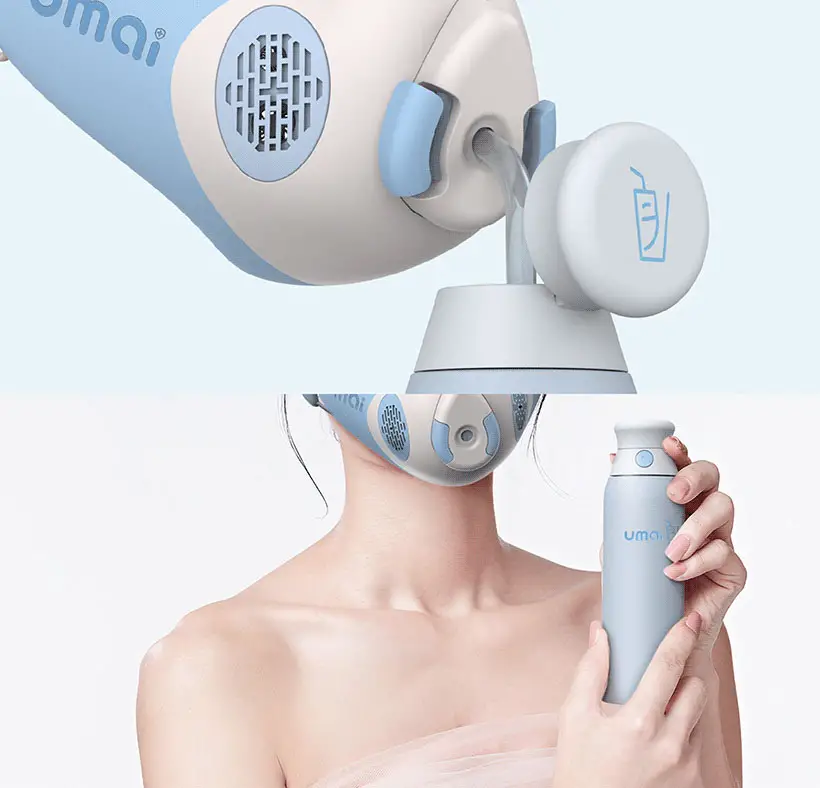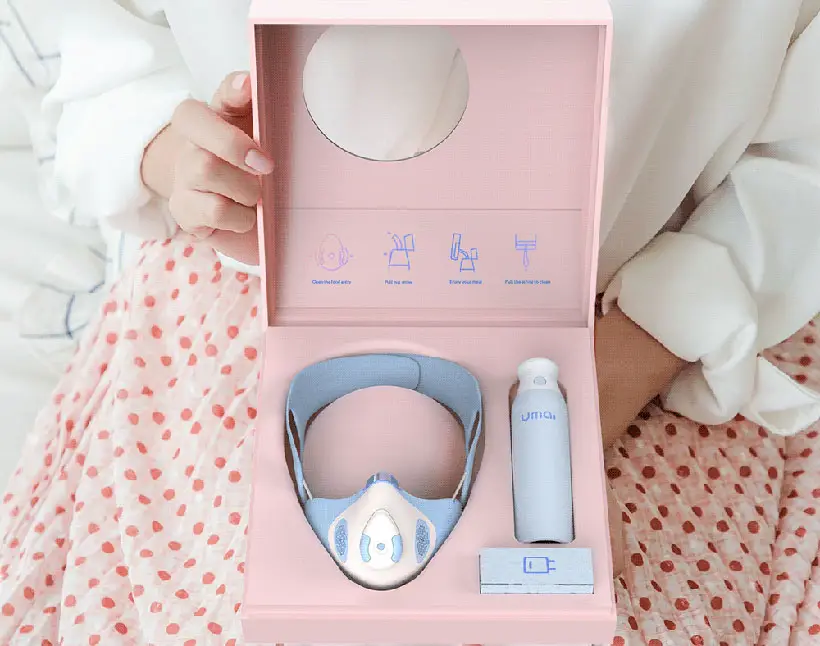 *Some of our stories include affiliate links. If you buy something through one of these links, we may earn an affiliate commission.