This new sanctuary concept has been derived from the earthquake that struck Indian Ocean in 2004 which was responsible for death of more than 400 Swedish nationals. Being inspired by this tragedy, Industri Standard design firm has come up with sanctuary which can be termed to be a solution for the future national calamities. This compact and lightweight shelter has been developed by Dupont Tyvek, the shelter is moisture repelling, water and chemical resistant while also being recyclable as it is made out of biodegradable material and environmental friendly. Of course, this sanctuary concept is a practical solution for today's problems.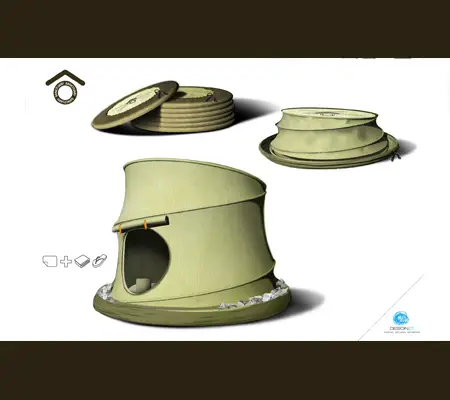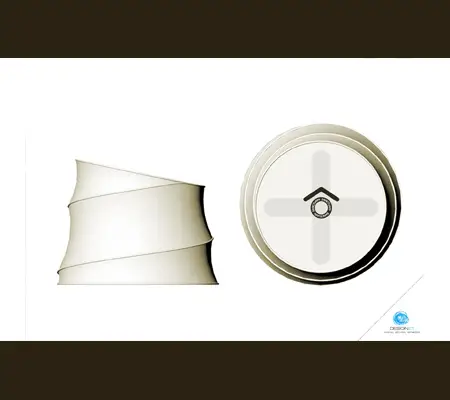 The entire weight of the shelter is approx. 10-15kg for ease of storage, delivery and relocation. The entire shelter is created with a biodegradable potato starch wireframe structure which automatically springs into shape from its flat compressed state. The top of the shelter is made of a highly reflective material for visibility in low light conditions from above with a more reflective painted "x" mark to assist rescue planes and helicopters to locate the lost and stranded people. The shelter is made of a double layer of Tyvek to increase its durability and insulation qualities for change in temperature.
The bottom floor of the shelter is reinforced with a environmentally friendly biodegradable water repellent coating which is protective 20cm above floor height. Included supplies are FIRST AID KIT-for tending to minor wounds and scrapes, BLANKET-used to keep warm in the evening when the temperature drops dramatically, TOWEL-to be used to keep dry, TEMPORARY SANDALS-used for those who have lost their footwear during the tsunami incident(made of biodegradable potato starch). The entire shelter can be easily re-compressed and rolled to a new location if the tides of the ocean begin to indicate another tsunami surge.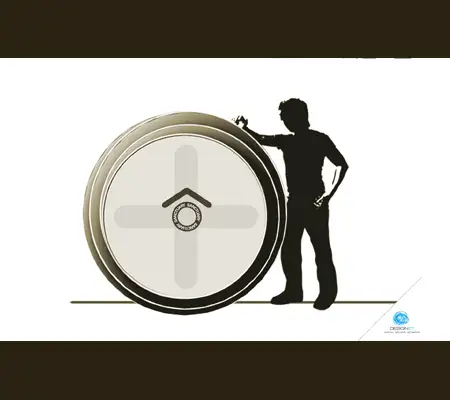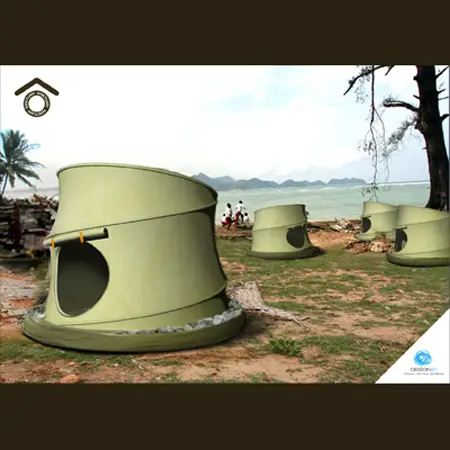 Designer : Industri Standard via IGreenSpot
*Some of our stories include affiliate links. If you buy something through one of these links, we may earn an affiliate commission.