Using a folding compression mechanism, Telescopic Tent offers a new type of emergency tent in the event of disaster. Each unit can be stretched out in length by two people to create a nice, durable shelter. When not in use, it can be retracted back the same way for easy storage.
In the event of natural disasters such as earthquakes or floods, conventional tents can offer relief for victims, however, the process of setting them up can be pretty difficult and tedious. This new concept tent offers better emergency tent that can be easily set up. When in retracted mode, the thickness of compressed tent is just one-twentieth of its expanded state, pretty slim don't you think? But when fully expanded, each tent module stretches out to two sections, measuring 8-meter in total length. Just in case you need larger space, each module of the tent can be buckled to another to form a larger module.
Designers : Dong Jia, Wu Jiahao, Qiao Song, Feng Ming, Chen Yu, Su Fangyu, Li Siyao, and Zhao Chenyuan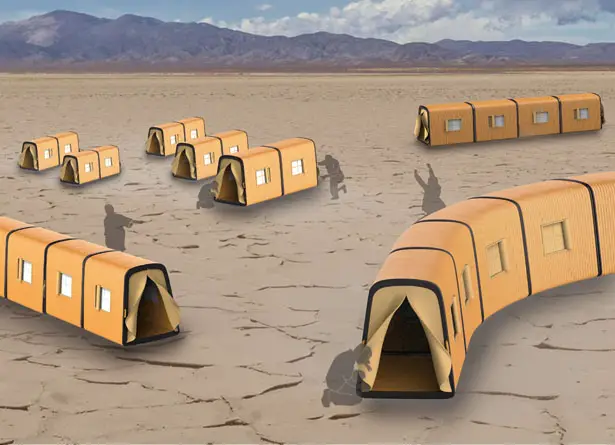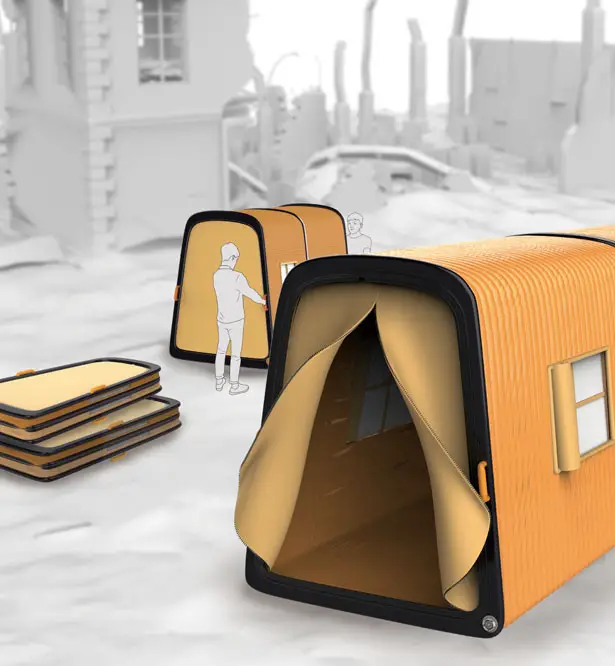 Telescopic Tent is constructed of high resistant and elastic waterproof nylon material. Those window frames together with the length of the tent offer a local inflation structure that supports the window well. Each tent has doorframe that is made of a lightweight high-strength plastic structure, an additional support for the tent body.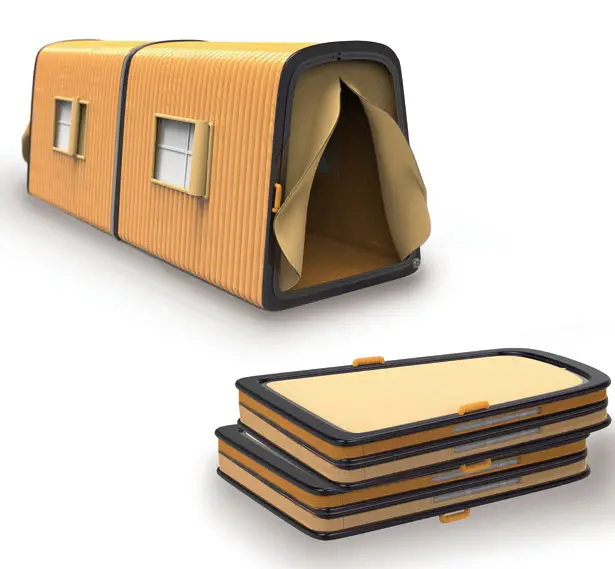 *Some of our stories include affiliate links. If you buy something through one of these links, we may earn an affiliate commission.