Traveling across water with your home. This concept houseboat (HT) has been designed for traveling, it's a combination of a catamaran and houseboat to be exact. Max Zhivov has infused the spirit of traveling into his design, the main feature of this catamaran area floats passing the hull of the houseboat. Featuring modular design for the interior part, it allows this houseboat to provide variety options to meet owner's needs and budget.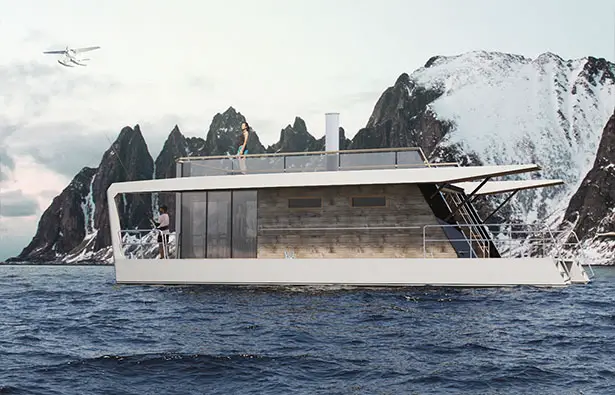 Max Zhivov explains that HT can be just another classic houseboat, but it can be transformed into a sauna, sea safari, ferry for transporting kayaks or surfs, or perhaps a cargo boat.
The classic version has 14m length and 6m width, it has a living room, a shower, a washing machine, a utility room, and two cabins to accommodate four people. The roof is equipped with 40m2 solar panels and two wind turbines. The two motors are capable to take this houseboat at a range of 80 miles with a speed of 12km/h.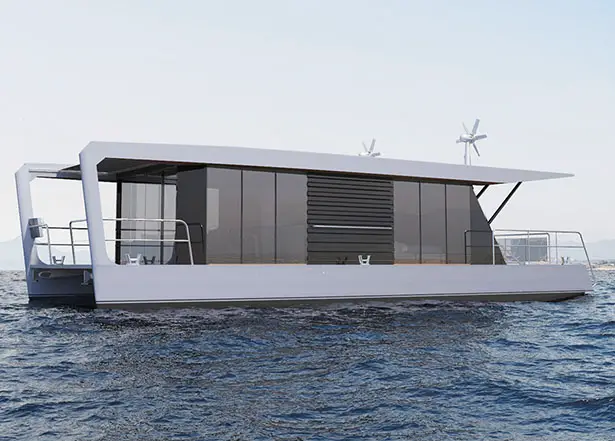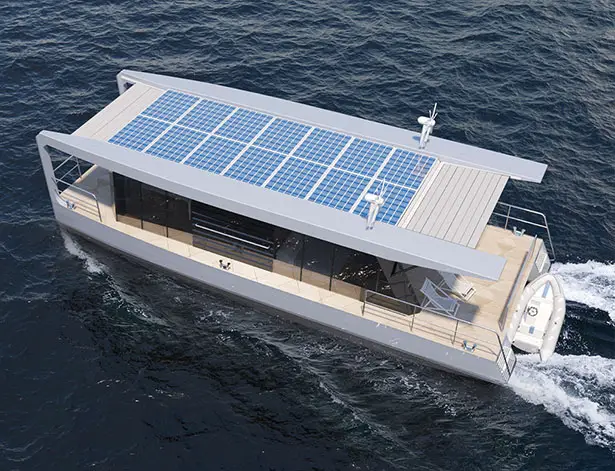 More images of Houseboat for Traveling: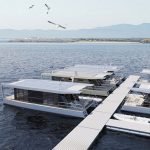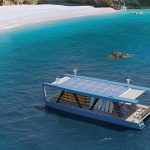 *Some of our stories include affiliate links. If you buy something through one of these links, we may earn an affiliate commission.