Zapata Flyride was born out of Franky Zapata's idea, a world jet-ski champion. It's a thrill ride for extreme riders designed specially to make hydroflight for everyone, yes, even beginners. Flyrid is a flying personal watercraft, it combines the similar form and control of a personal watercraft with computer aided flight control and gyro stabilization, this is the same technology developed and used in Zapata's Flyboard Air and EZ-Fly jet.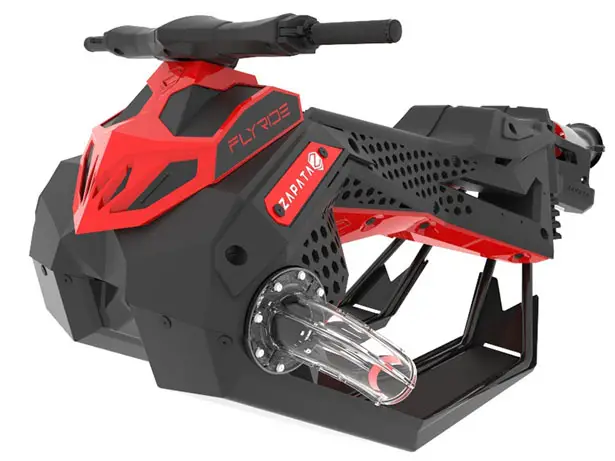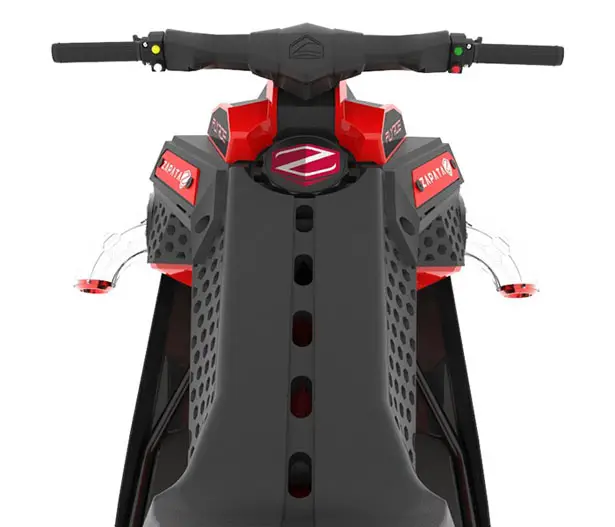 After the famous Flyboard, Zapata offers Flyride, a 2-seater ground breaking device with the shape of a compact quad bike that can be attached to any jet ski via a tailored hose and jet capture system. You can plug Flyride to a 300-horsepower jet ski and enjoy the thrill. Thanks to specially developed Zapata's self-balancing tech, a set of internal sensors and computers, this system allows the bike to stay upright whatever the rider's doing. There are four flight modes available, so it is designed for anyone, from kids, beginners, to advanced users.
Just in case the experience of being launched above the water is not enough for you, there's a barrel roll button that you can activate once you've reached the right altitude. You can press this button and spin wildly before going back to vertical, it'll give you an awesome and crazy ride.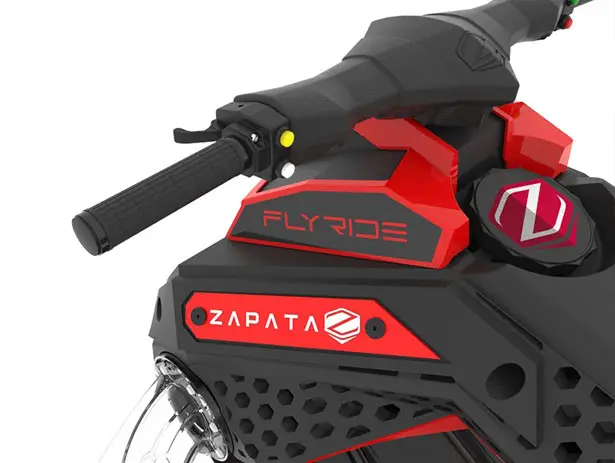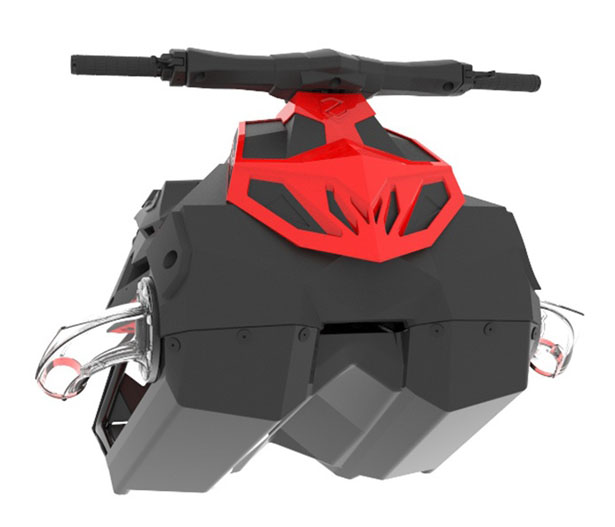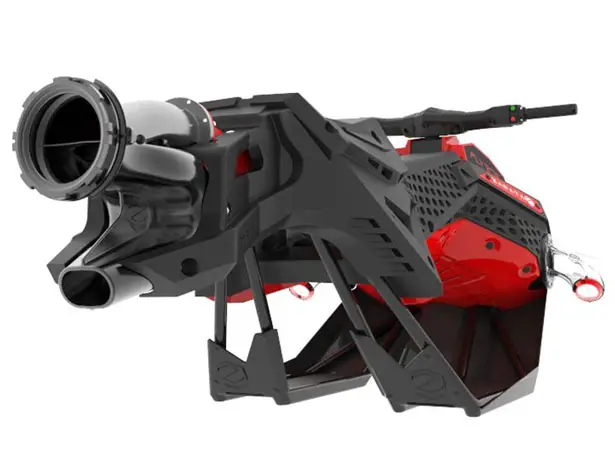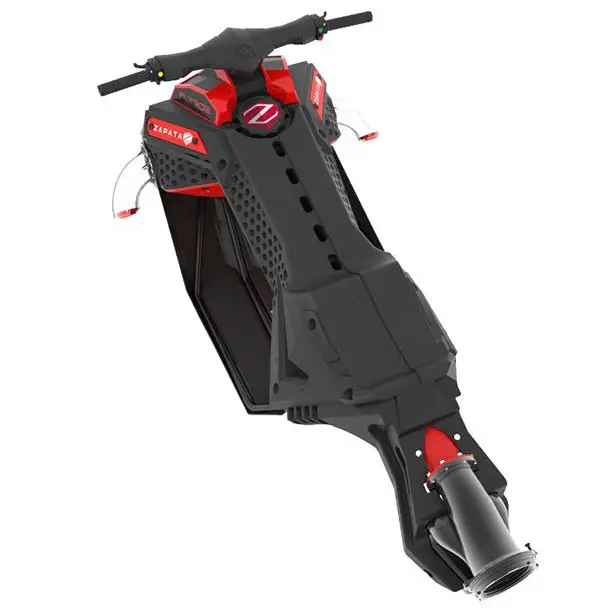 *Some of our stories include affiliate links. If you buy something through one of these links, we may earn an affiliate commission.