BRABUS Shadow 900 Stealth Green Signature Edition is a high-performance luxury tender that conquer the great outdoors and wild seas with ease. This signature edition is the latest edition to the BRABUS Shadow 900 range, it has charismatic and badass looks with high-class functionality. At first sight, this tender looks like a perfect companion to those who are ready to push the boundaries with BRABUS style, it's an undeniable statement of design that presents you one-of-a-kind luxury and individuality.
BRABUS Shadow 900 comes with other models: Spyder (a fully open version), Sun-Top, and XC Cross Cabin. This series would become ultra-luxurious SUV of the sea.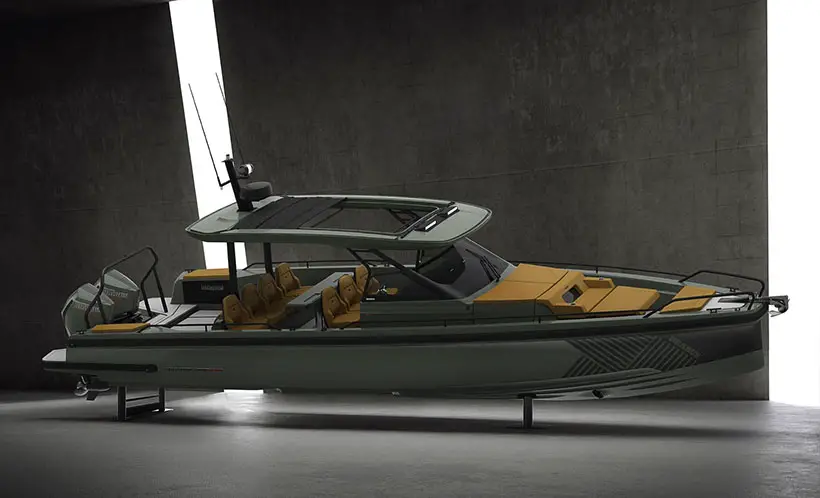 With great attention to detail, BRABUS continues its award-winning legacy through BRABUS Shadow 900 range. It ranges from its paint scheme that demonstrates passionate, labor-intensive, painting and polishing processes to BRABUS's high quality and branded detailing all over the boat. It's more than just eye-catching water transportation, it is designed and built with highest possible standards with best materials combined with cutting-edge technology and engineering.
Well, for the first time, the dash panel, optional LED roof light, fender boxes, and extended carbon fiber package, all of them come in an exclusive matte black carbon for elegant and competitive look. Powered by dual Mercury Marine 450R 4.6-liter V8 Four Stroke racing engines, Stealth Green Signature Edition is capable to produce a combined output of 900hp. It reaches 60+ knots like it's just a walk in the park. Aside from its extreme speeds, this special edition also comes with another key element inspired by BRABUS portfolio of Materpiece supercars: The helm area.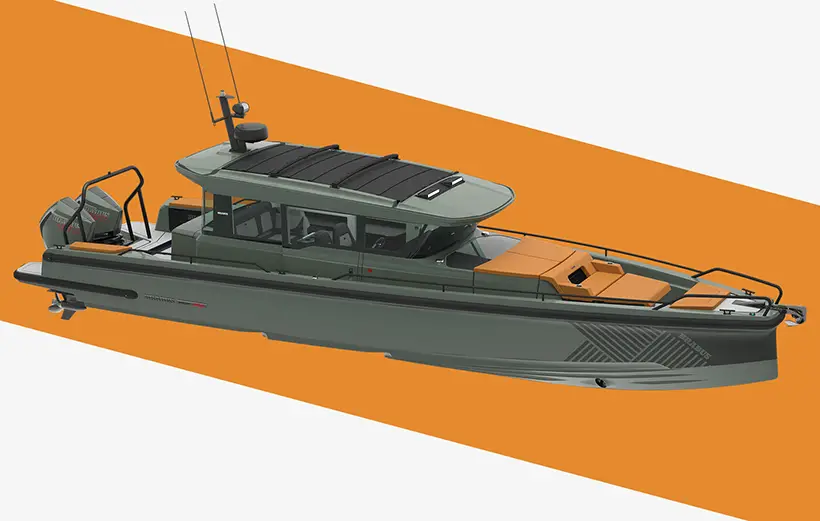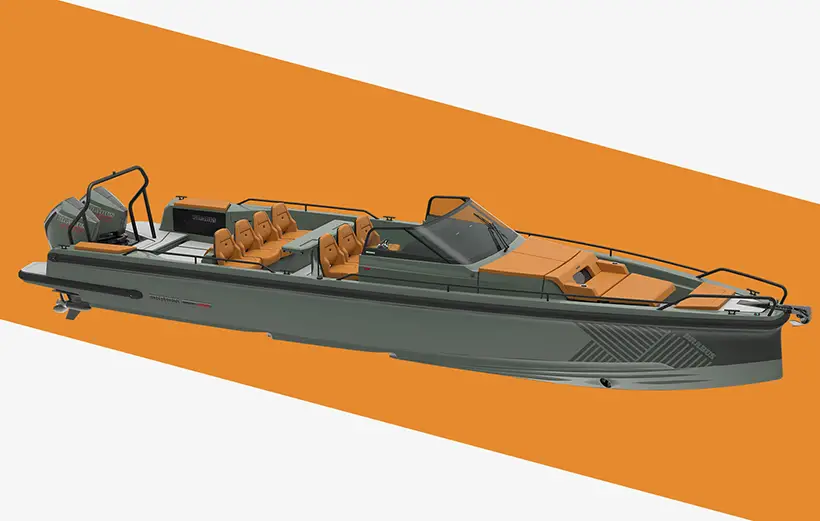 Everything about BRABUS Shadow 900 Stealth Green Signature Edition speaks clean and ergonomic. Everything is within reach on the dashboard, from fingertip controls, backlit switches, touchscreen technology, and multipurpose steering wheel. The interior features sport pattern with cool gray-black fine leather and nice contrasting red accents and stitching. The "Queen Size" sleeping accommodation offers ultimate comfort where you can enjoy adventure on water in all-weather. Just in case you're into entertainment, you can choose for integrated infotainment unit that compromises a 42-inch flat screen 4K TV and Apple TV connectivity. It's a perfect boat for owners who seek for adventurous recreations with luxury-high-performance.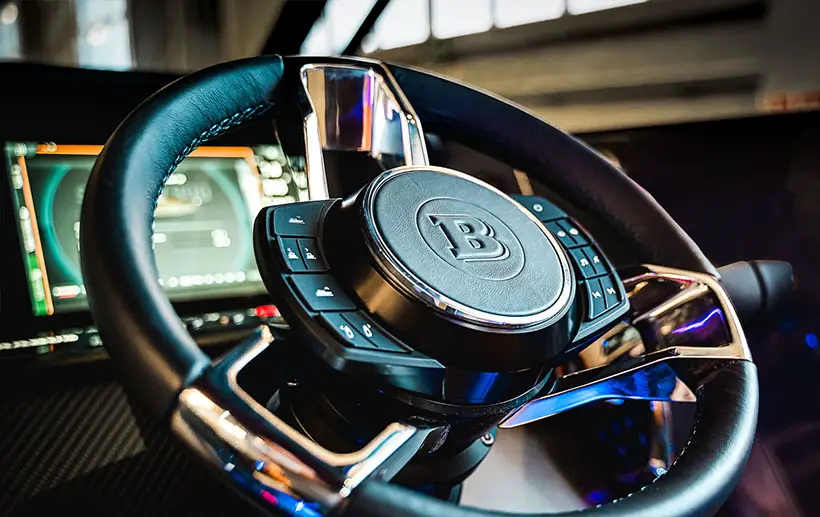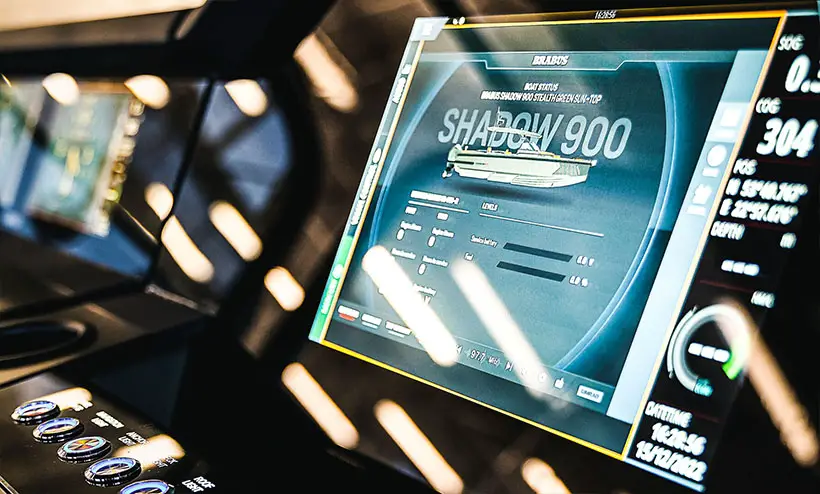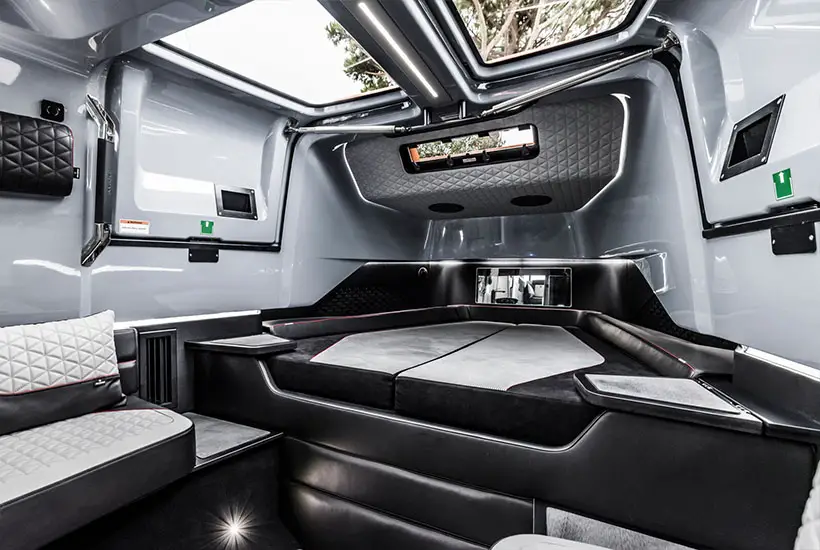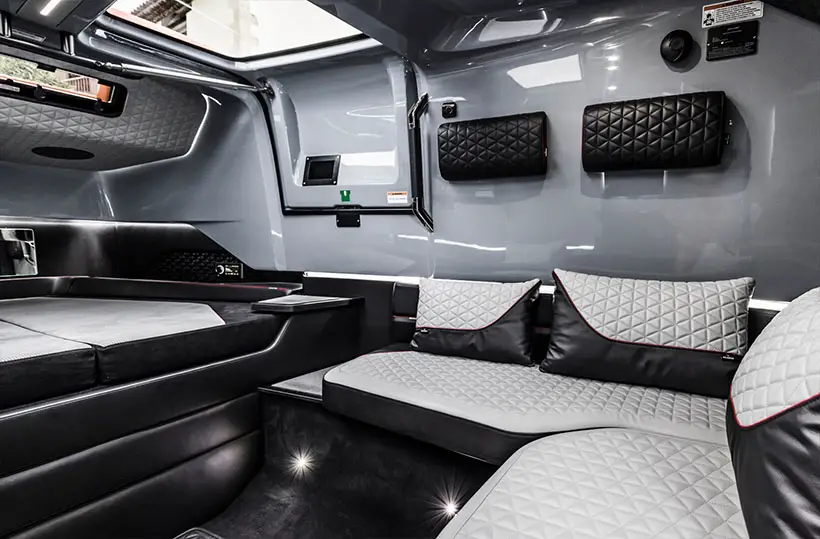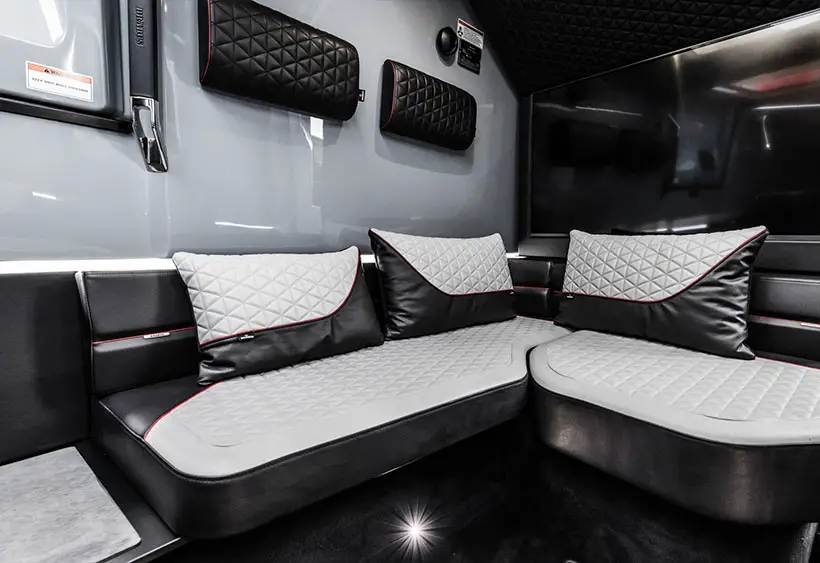 *Some of our stories include affiliate links. If you buy something through one of these links, we may earn an affiliate commission.