Designed completely around an automotive theme by renowned Eduard Gray of Gray Design is the all-new Strand Craft 166. As daring as it appears to be, this uncompromising super yacht is perfect for owners who are aficionados of that new leather smell. The yacht's low stand, tremendous length and curled groups give it dynamic aesthetic, which is sure to turn heads in well-appointed marinas.
Adding glam to its sleek profile is the retractable flybridge as well as radar mast, which retreat in to the super cool skin of the yacht while not in use. The yacht's hidden jacuzzi deck, sporting a built-in bar ensures that every party out there is well catered for. The SC166 comes outfitted with its' own custom-made supercar tender. Therefore, yacht lovers can place order according to their choice of convenience in order to accessorize their super yacht. In terms of the yacht's interior and exterior styling, the automotive theme gives it an appealing look, right from the cockpit like glasshouse over the upper deck to the bright red covered upholstery, which decorates large surfaces of the interior. The Strand Craft 166, powered by 2 MTU 20V4000 M93L 2x4300KW engines and a Vericor TF50 4177KW (5600hp) booster engine, is capable of traveling with a cruising speed of up to 30 knots and top speed of 40 knots.
Designer : Eduard Gray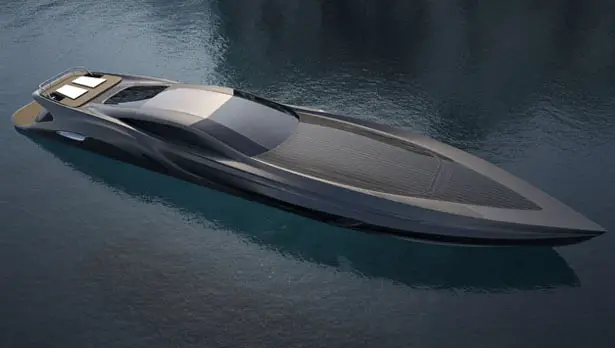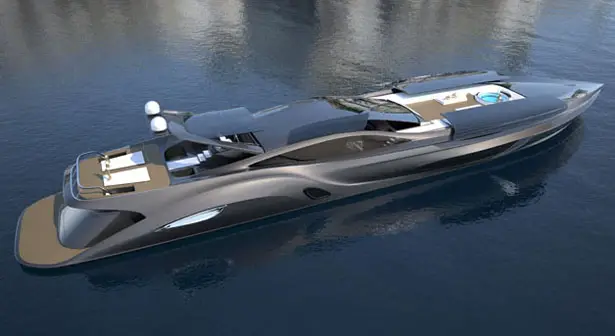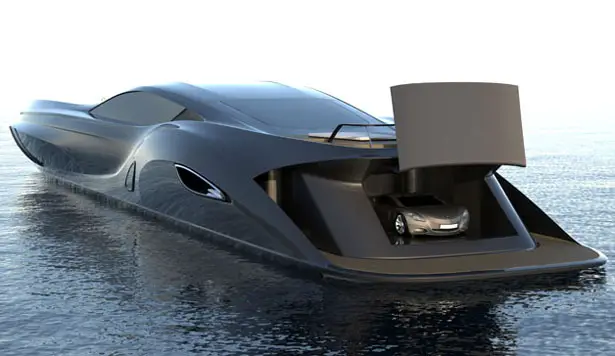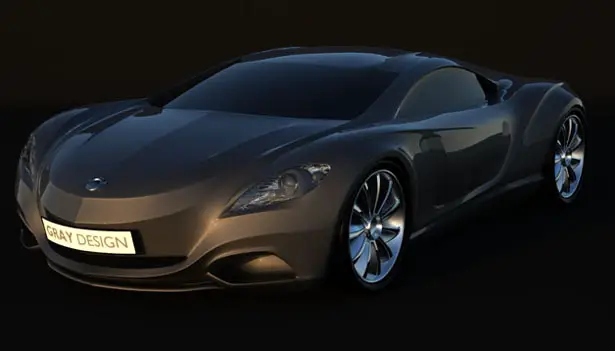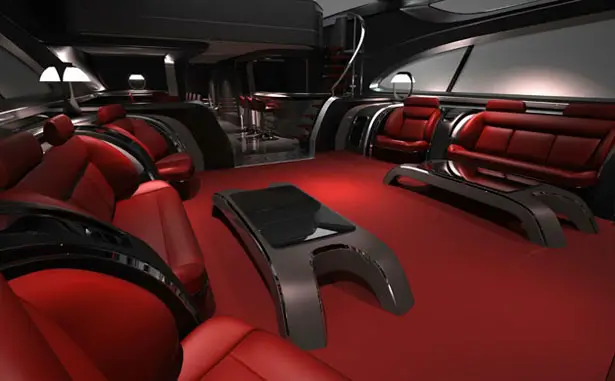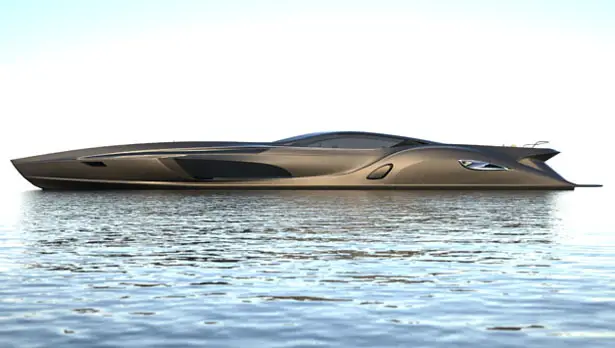 *Some of our stories include affiliate links. If you buy something through one of these links, we may earn an affiliate commission.