Acionna Crusing Megayacht is 175m long, it challenges many of pre-conceptions about larger yachts that are often to be conventional and homogenous. It's undeniable that at first glance, people would look in awe, Acionna is really unique with its avant-garde style, it's awesome from every angle and it is exaggerated by that elegant proportions and sheer scale.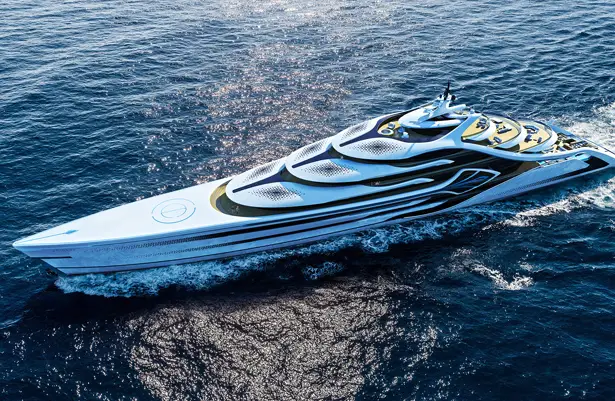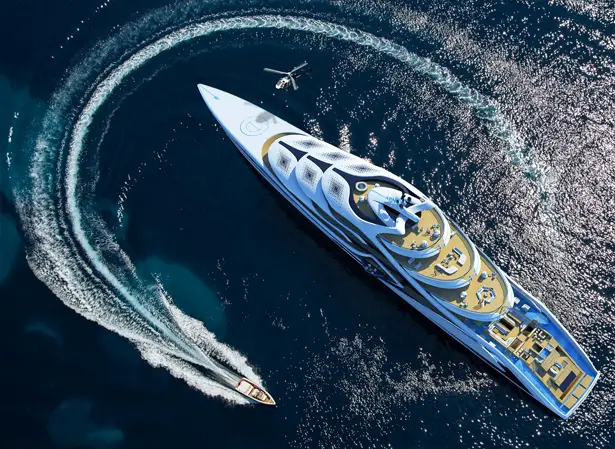 Featuring colossal design interior space, it includes just about any feature that yacht guests desires, including a full size squash court, helicopter hanger, and a 20m indoor pool. Acionna Yacht by Andy Waugh has 8 decks with a spectacular, double-height main saloon. Guests can enjoy pool view thanks to panoramic curved glass overlooking the main aft deck pool. This area has been designed leading down to the swimming platform, it's pretty unusual since it comprises of a central island of communal areas completely surrounded by the pool and accessible through a tunnel aft and a bridge forward.
Acionna Cruising Megayacht will be powered by hydrogen, using the similar system, which is being trialled in cruise ships and ferris, thus, more space will be needed for the propulsion system. Even more, if the power used to manufacture this hydrogen is purchased from renewable energy source, then this yacht can be said to be "zero impact" yacht. It makes sense to use hydrogen propulsion system for larger vessels that usually have long range capability since battery powered electric systems would require regular recharging. Unfortunately, at the moment, there are still few marine hydrogen facilities in the planning stage. Unless vessels like this are built everywhere, there will be no increase demand for hydrogen. This futuristic concept yacht wants to set a new trend in yacht industry, it's ideally for those who can appreciate zenith of luxury and want to give a positive impact to our planet.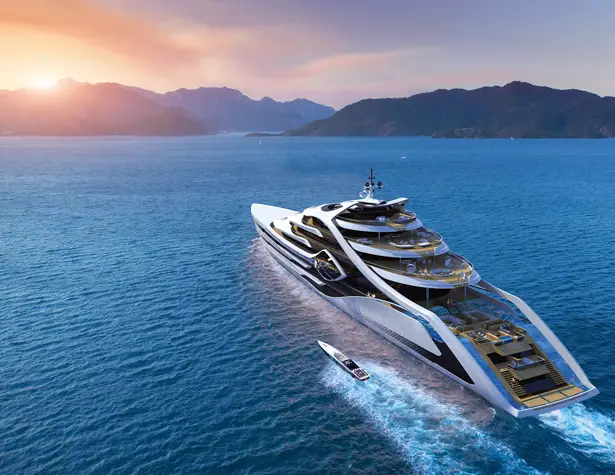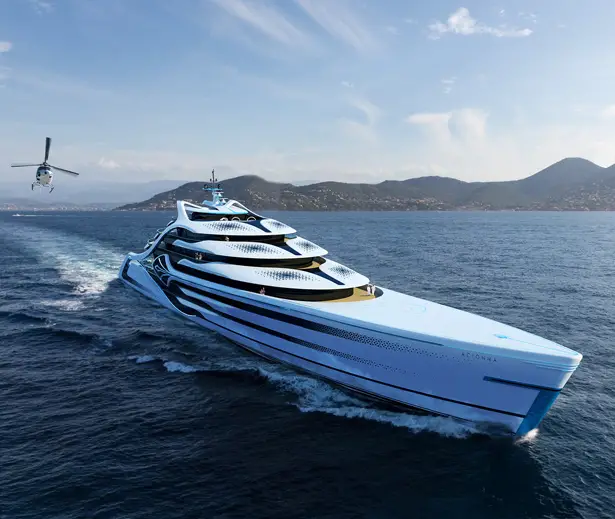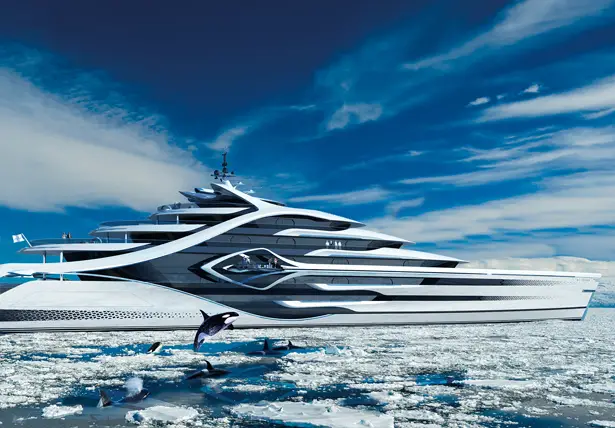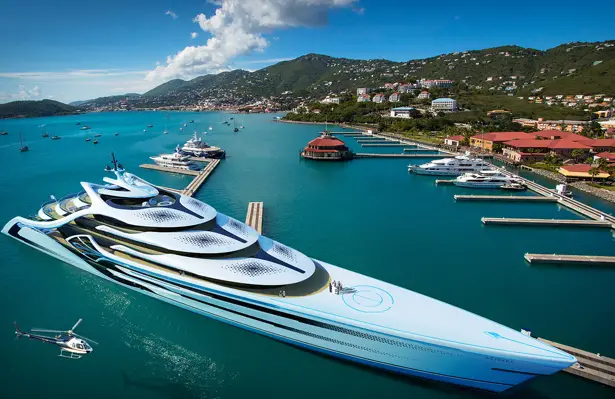 *Some of our stories include affiliate links. If you buy something through one of these links, we may earn an affiliate commission.