Now you can stay connected to your facebook or myspace friends while working in your kitchen. Adam Brodowski from USA has designed "Sook", a wireless kitchen assistant concept that displays and shares different recipes and allows you to connect to your social networking websites with the help of internet access on this device. "Sook" uses a series of sensors to sense what food is kept nearby or on its cutting board. Apart from measuring weight and moisture, it also includes an electronic tongue that tastes and examines food so that all the ingredients can be mixed in a better way. This device is waterproof and be washed like your other utensils. Pretty futuristic concept, especially with "electronic tongue", very cool. Just buy your favorite food from restaurant, put it near Sook, and voila … you will get the secret ingredients and you can share it with your friends automatically.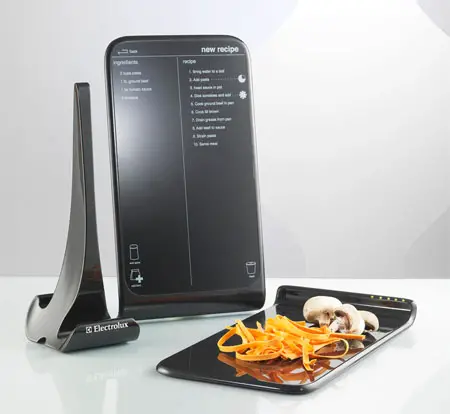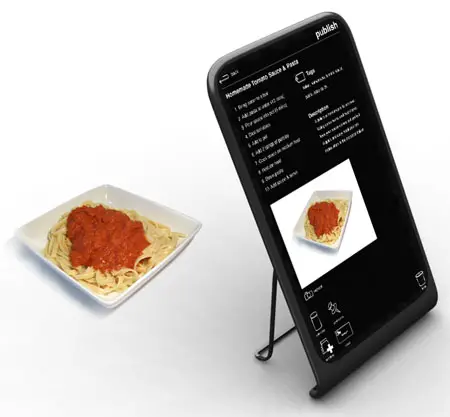 Text from Adam about the background of this concept :
"In my research, I found that 97% of the iGeneration owns a computer and 75% are on Facebook or other social networking sites," says the device's creator, Adam Brodowski, a design student at Savannah College of Art and Design in the U.S. state of Georgia. "I also found that they are all hypertaskers who do multiple things all at once. Eating dinner, text messaging, doing homework and watching TV are all strung together.

"They are also very comfortable with technology and the Internet. They run personal blogs, surf the web all day long, email back and forth and so on. Most importantly, they enjoy creating content to fuel the web and be noticed."
All Units: This shows the various units of the Sook off the dock and ready to be used.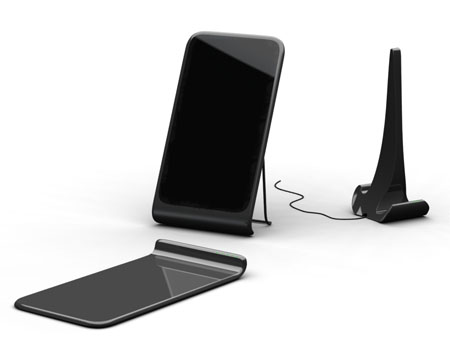 Docked: Shows all of the Sooks parts docked together. In this form the Dock and Touch can still be used.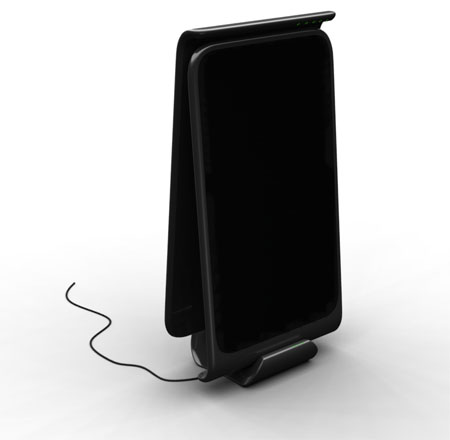 Sook Touch: The Sook Touch is used to display and drag ingredients to build custom recipes. Ingredients are added when the Dock or Cut understands food near it. This then gives the user a bank of items to incorporate into there meal.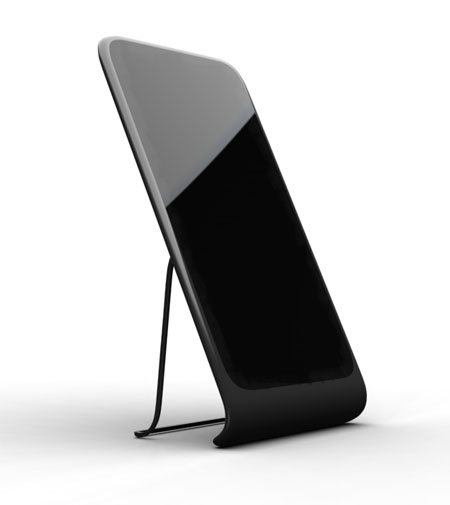 Sook Cut: The Sook Cut a cutting board containing a moisture sensor, weight sensor, and electronic tongue. It uses these sensors to identify what food is bring cut on the board and how much is being used. It then transmits this information to the Sook Touch to begin generating a recipe.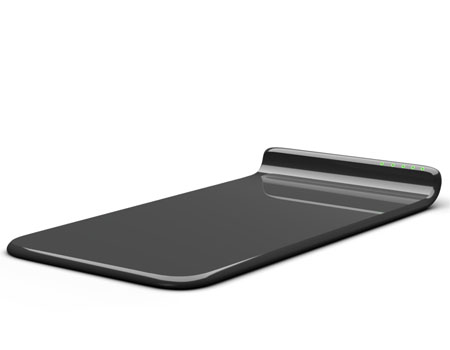 Sook Dock: A picture of the Sook Dock. Along with charging the Sook Cut and Touch the Dock works as a RFID scanner to identify what foods are near it, be it new groceries it can use for meals later, or food that is being set out to cook something currently.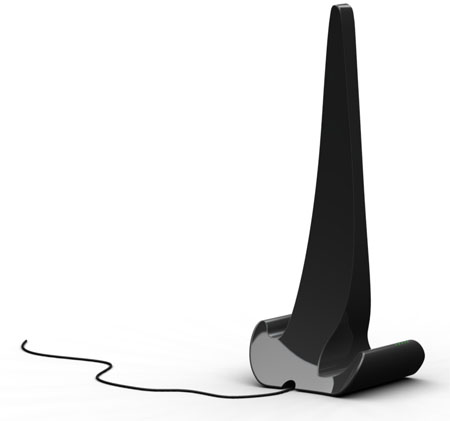 Designer : Adam Brodowski
*Some of our stories include affiliate links. If you buy something through one of these links, we may earn an affiliate commission.