It's good to know there's going to be Google Glass alternative, Sony's SmartEyeglass Concept is a transparent lens eyewear that connects with compatible smartphones to provide user with information such as text, symbols, and images right in front of user's field of view.
This wearable device is equipped with a diverse range of sensing technologies such as accelerometer, CMOS image sensor, electronic compass, brightness sensor, Gyroscope, and microphone. Having these handy features, you can combine them with GPS location to get more optimized information to your current circumstances. Sony infuses its unique hologram optics technology in order to create a lens that has the ability to reach high transparency of 85% with thickness less than 3.0mm. The monochrome display ensures low energy consumption compared to color display, with high luminance, user can easily read text in a wide range of environments.
From : Sony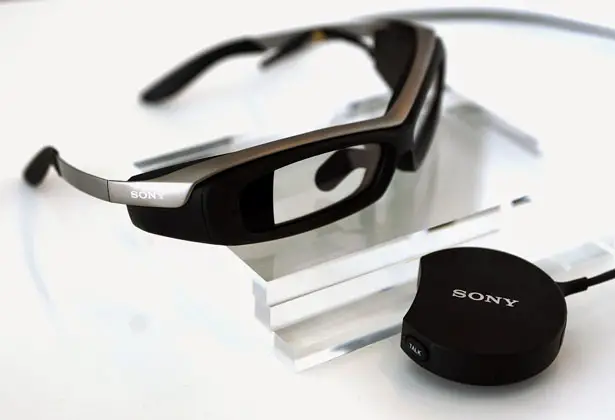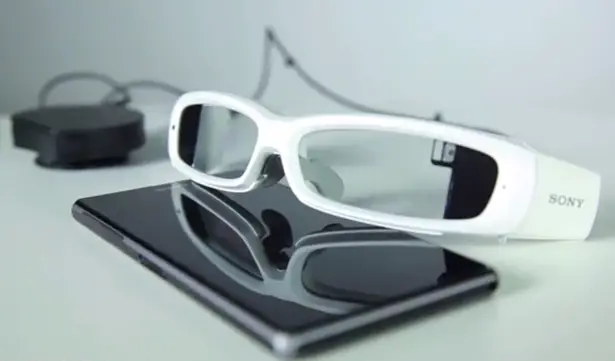 Of course all data displayed right in front of use depends on your smartphone apps, this means you have a wide range of usage scenarios. Sony's SmartEyeglass aims to improve your life, you can walk and navigation information without checking out you phone, read/check recipe while cooking without taking your eyes off of the pan.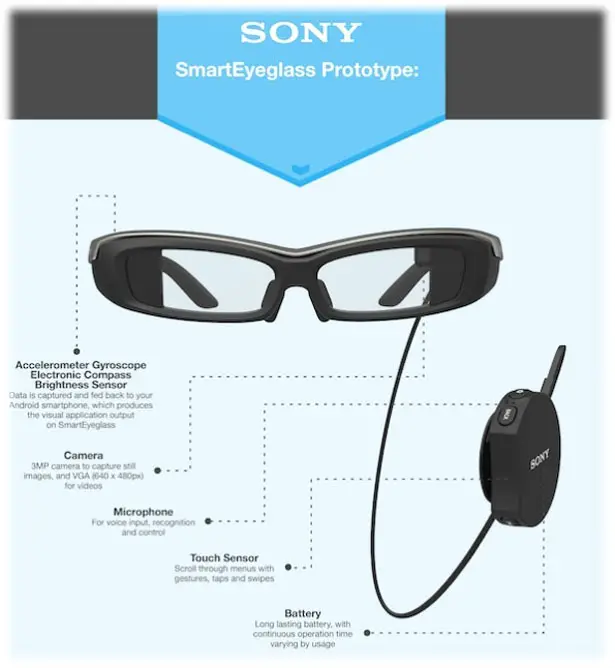 *Some of our stories include affiliate links. If you buy something through one of these links, we may earn an affiliate commission.