Cruising down the road through Snowdonia National Park, Chances concept vehicle takes your love of the outdoors to a breathtaking adventure. This path features challenging bends but the road surface is perfect and the view is awesome.
The idea behind this concept vehicle is to design a future transportation that doesn't require specific skills. Some of us want to experience cruising down the road of national park using skateboard or riding a big motorbike enjoy the winding roads, however, only few would follow their hearts because most of them don't have the skills to do so. Keeping this in mind, Siriphong Roongruengvuthikul proposes new concept vehicle that doesn't require any training, a vehicle that teaches you how to ride in the first hour and allow you to ride without specific skills. Will you try "Chances"?
Designer : Siriphong Roongruengvuthikul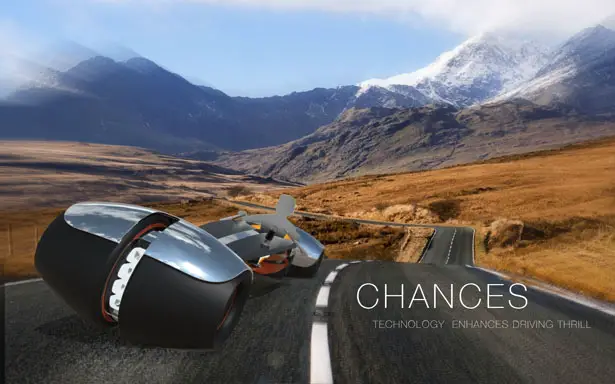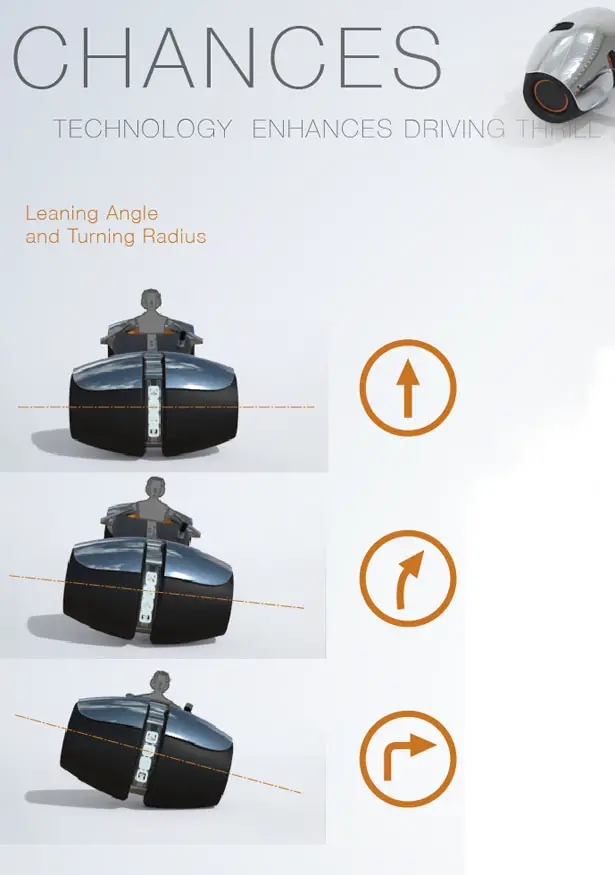 Can you imagine if our future vehicle could be driven without any mandatory skills or experience? No, it's not really an auto-pilot vehicle but it has the capability to read rider's ability, feeling, and focuses through wearable technology. In this way, the vehicle can choose how much it want to interfere in the driving process. Let's just say it's a semi-automatic vehicle and as rider gains more experience, this vehicle can gradually terminate its control while still monitoring and providing accident avoidance actively and passively.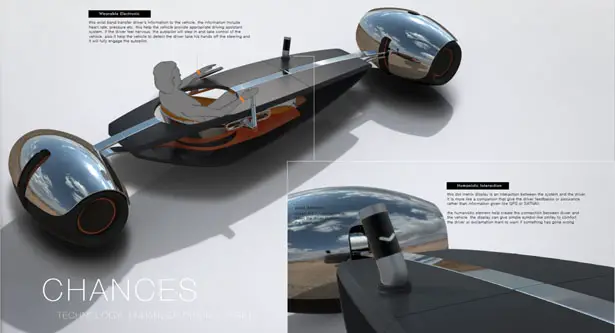 Click above image for bigger view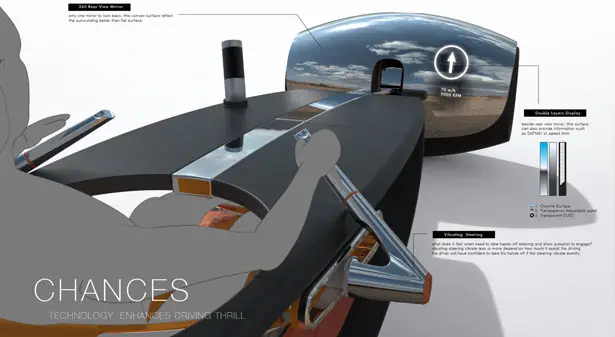 Click above image for bigger view
*Some of our stories include affiliate links. If you buy something through one of these links, we may earn an affiliate commission.