Sudden Cardiac Arrest or SCA kill many lives every year, mostly because proper medical response can't be delivered in time. It inspires the concept Heart Aid, an emergency response unit for elderly people for household use. if you can perform CPR and defibrillation to the victim for the first 3-5 minutes of an attack, the rate of survival would be pretty high, unfortunately there are not many people understand how to perform that life-saving first aid.
Designer: Sahar Madanat Haddad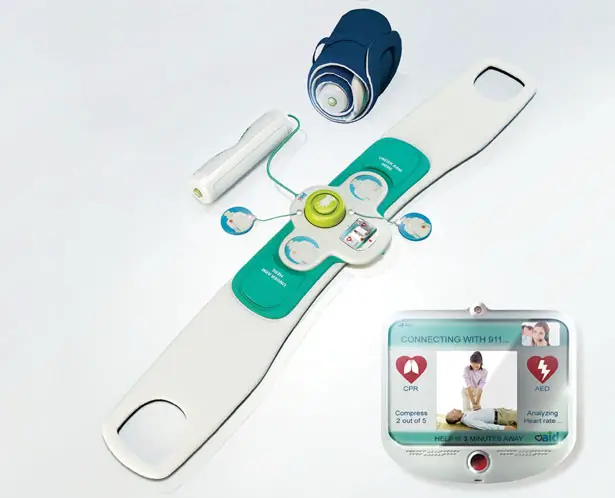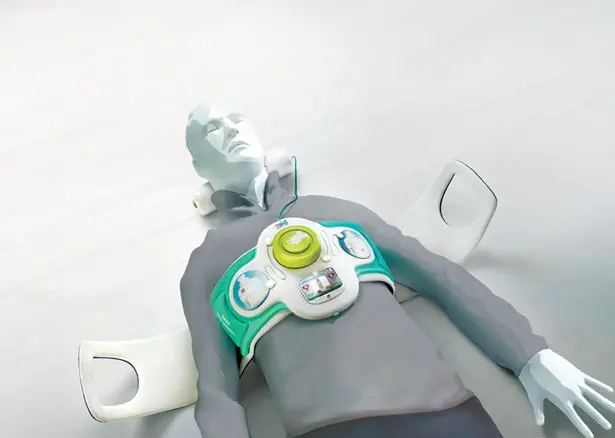 Heart Aid project helps us to save lives by providing fast and easy to use emergency response device, anyone can administer CPR and defibrillation within seconds of the attack (this concept reminds us to 100 BPM Simplified Chest Compression Tool). When we deal with this dangerous situation, most often than not, we would be panic, this emotional state limits our ability to reduce errors, save time, and save lives. Once you turn it on, this device automatically calls 911, its GPS reading will give the operator your exact location, it even allows a live video call to ask paramedics to guide you on what to do.
There's a special pillow that you can use to open victim's airway, the oxygen helps minimizing any brain damage risk. This device calls for defibrillation over clothing, it provides details that usually you are not expected to remember when dealing with this kind of situation. The compression pad helps you to achieve effective compressions which are easy on the ribs, you can watch easy to follow CPR and AED on the display.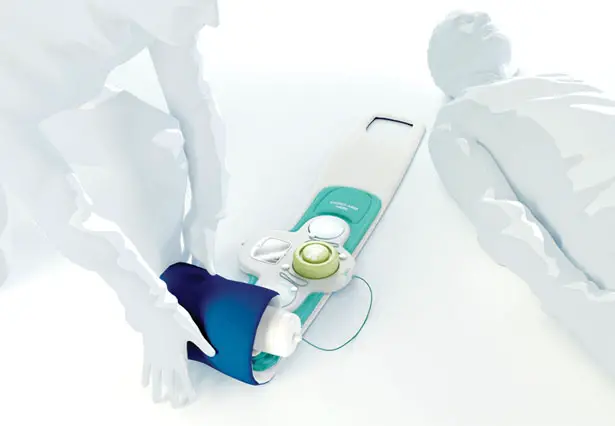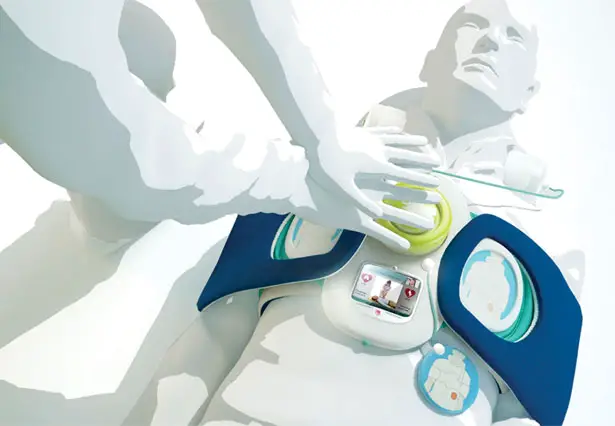 *Some of our stories include affiliate links. If you buy something through one of these links, we may earn an affiliate commission.