Wouldn't be great to have this re-designed Retractable Tape Cord? Our traditional extension cords usually need to be mounted on the wall/floor to avoid the mess, but using this new design, no more mess. It can lay flat on the ground and is anti-tangle. This electrical extension cord allows user to pull out the desired length and lock it so that it won't retract. To pull back, just simply press the button on the case. It works just like retractable tape measure. The cord is made with polysiloxane (a silicone polymer), whose properties allow the cord's thin profile and cause it to lay flat. The hidden plug feature makes it easy to carry in a bag.
Designer : Cheng Ho-Tzu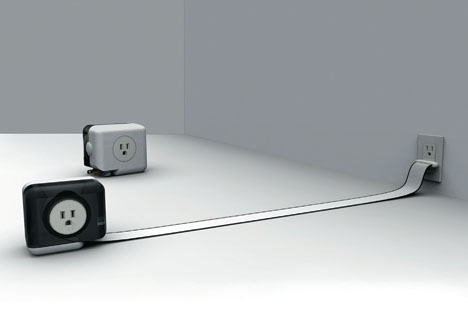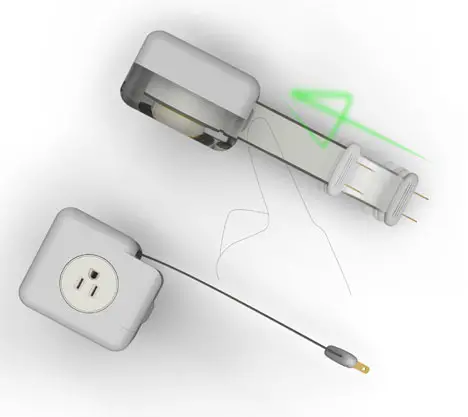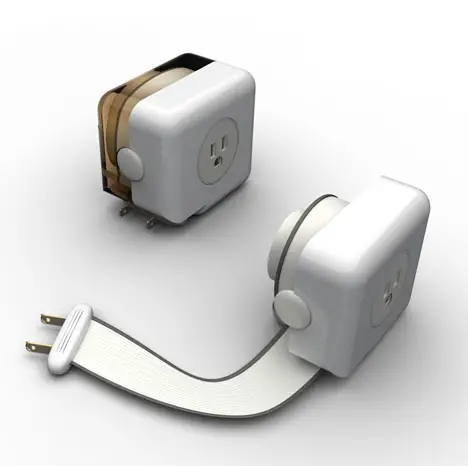 *Some of our stories include affiliate links. If you buy something through one of these links, we may earn an affiliate commission.