As Vancouver, Canada has quickly become world's most unaffordable cities, it is crucial to provide for affordable home for new generation. Large number of young professionals are drawn to the city for work opportunities, however, there are also many leave because they just can't afford to live there. Shifting Nests is a concept architecture as part of Bee Breeders Microhome Competition 2019, it has won the first place for modern and sustainable housing solution.
Even though Vancouver has become one of most expensive cities in the world, it is not comparatively dense. There are still many vacant lots, waiting for remediation for further development. Shifting Nests offers a sustainable housing proposal for these lots.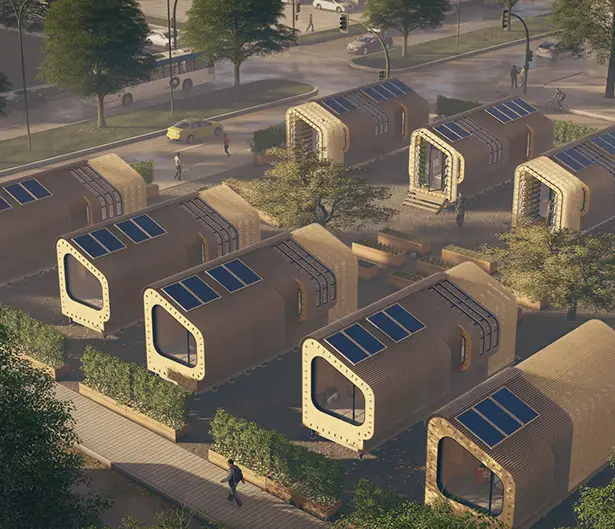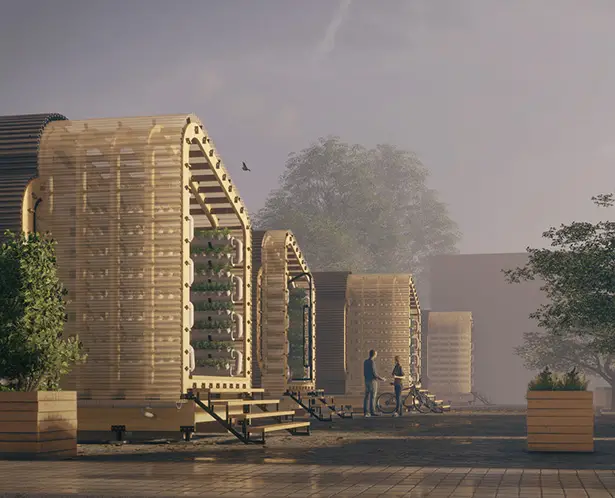 "Shifting Nests" is a project by BLA Design Group aims to take advantage of those empty lots by building low-cost small-scale housing, it's efficient, practical, and more importantly affordable. This prefabricated housing solution is built using plywood, metal cladding, and corrugated polycarbonate on a series of simple frames. The plan layout is very details, segmented into several zones for living, resting, bathing, cooking, and also farming. It would be great to see this architecture design implemented in the city with different types of climates.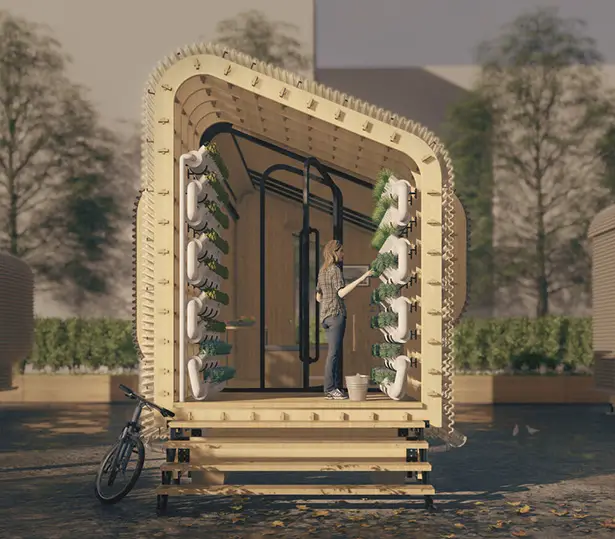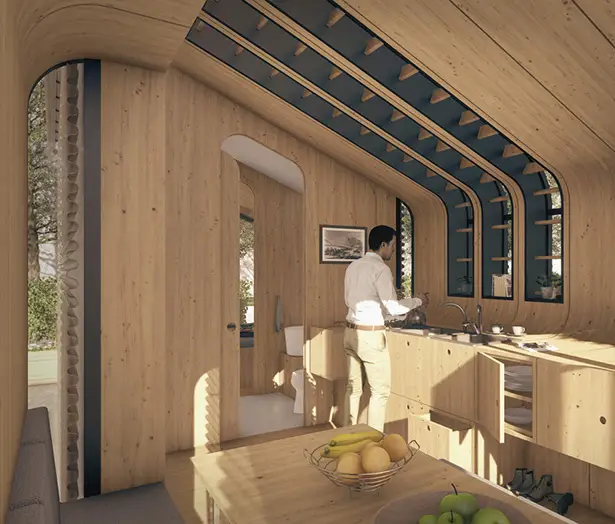 *Some of our stories include affiliate links. If you buy something through one of these links, we may earn an affiliate commission.