Designed for display at Place Pey-Berland, Sapin Verre is a representation of traditional Christmas tree. Mayor Pierre Hurmic decided to replace traditional Christmas trees with live displays this year because it didn't follow the idea of re-vegetation. Mayor Hurmic is a member of Europe Ecologie Les Verts (EELV) party, when elected he announced plans to re-vegetate areas in the city center before the end of 2020.
Tasked by Bordeaux City Hall, Arnaud Lapierre has translated a beautiful Christmas tree into this iconic sculpture, he decoded that cone shape of a tree with emerald green texture into octagonal shape and ridges, creating visually stunning art installation for everyone to enjoy.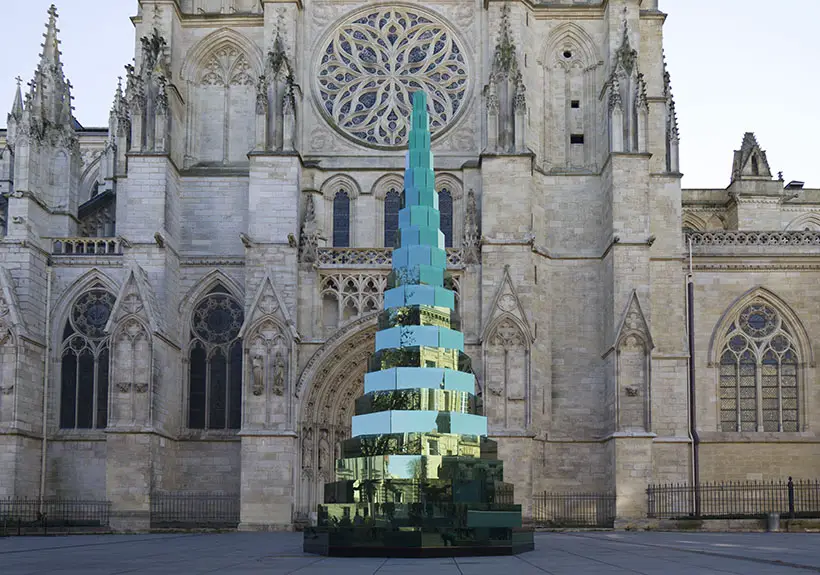 It's an impressive work, Sapin Verre art installation allows everyone to observe their surroundings, it's like a set of mirrors that reflect every architectural detail of the square and the cathedral.
"This iridescent mirror installation is a work of evocation, it is not a question of reproducing a semblance of reality but on the contrary to sublimate everyday phenomena and to offer a new perception. The references to the Christmas tree are radical geometric codes, which offer a unique symbolic game of perception to re-enchant the vision of our environment, capturing visual emotions in their most fleeting aspects."
Arnaud Lapierre explains that through Sapin Verre, he wanted people to see not just an iconic silhouette of a tree, but also fragments of the city, beautiful unstructured visions of environment that surrounds us. No matter where you stand to admire this art installation, it would provide a visual immersion. Every part of mirror from this 11-meter structure captures even slightest change, every variation of light from the sky, every activity of the square, the mood of the day. It also reflects mosaic of our own body. Sapin Verre Art Installation invites everyone to make an observation day and night of its transformation.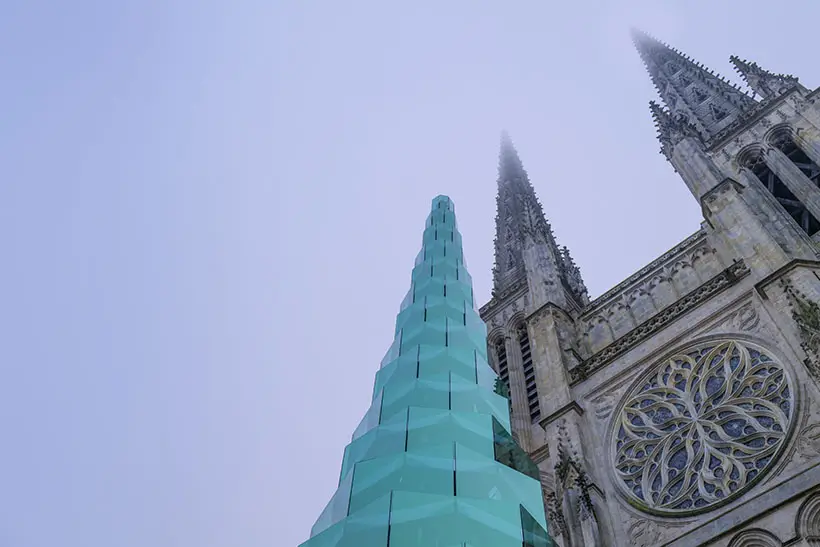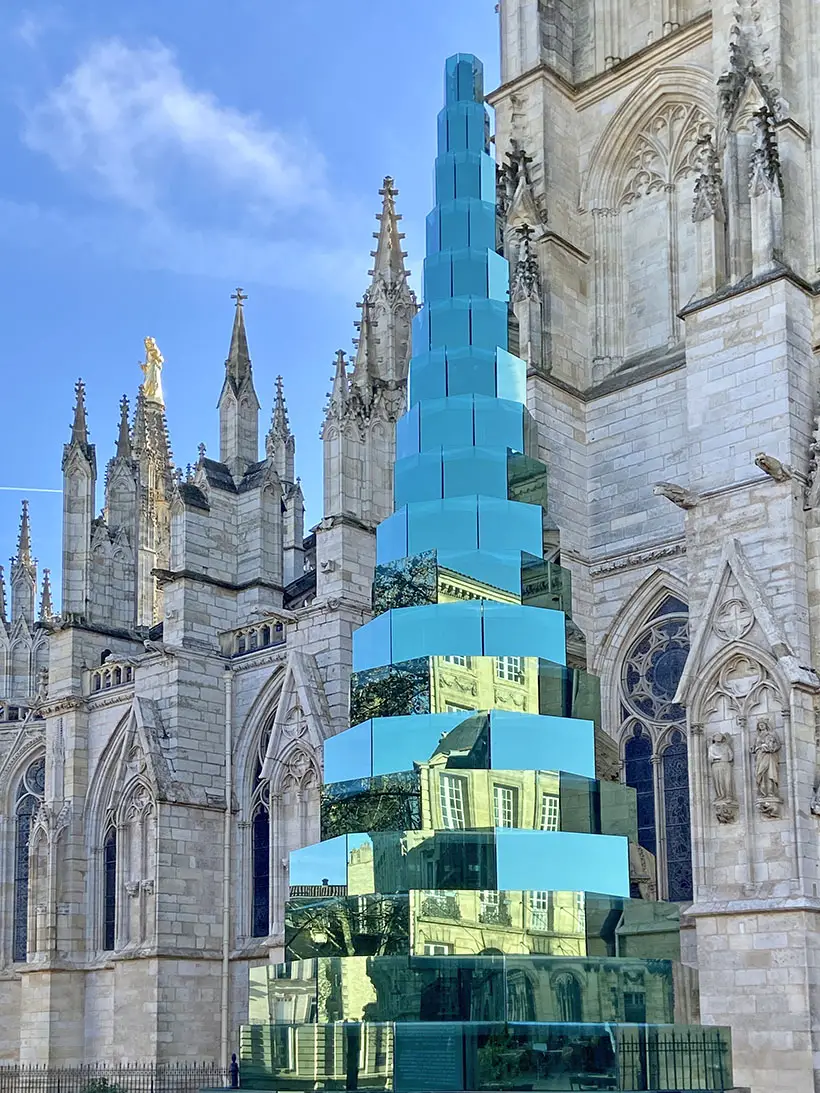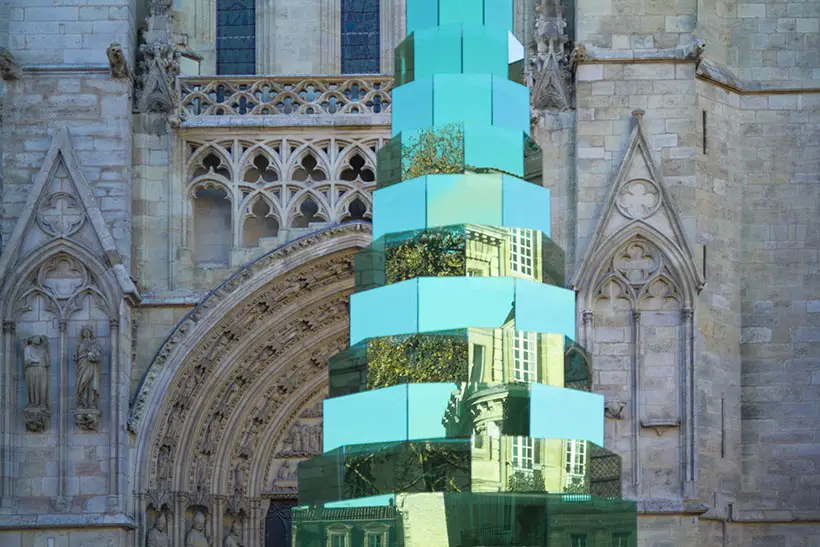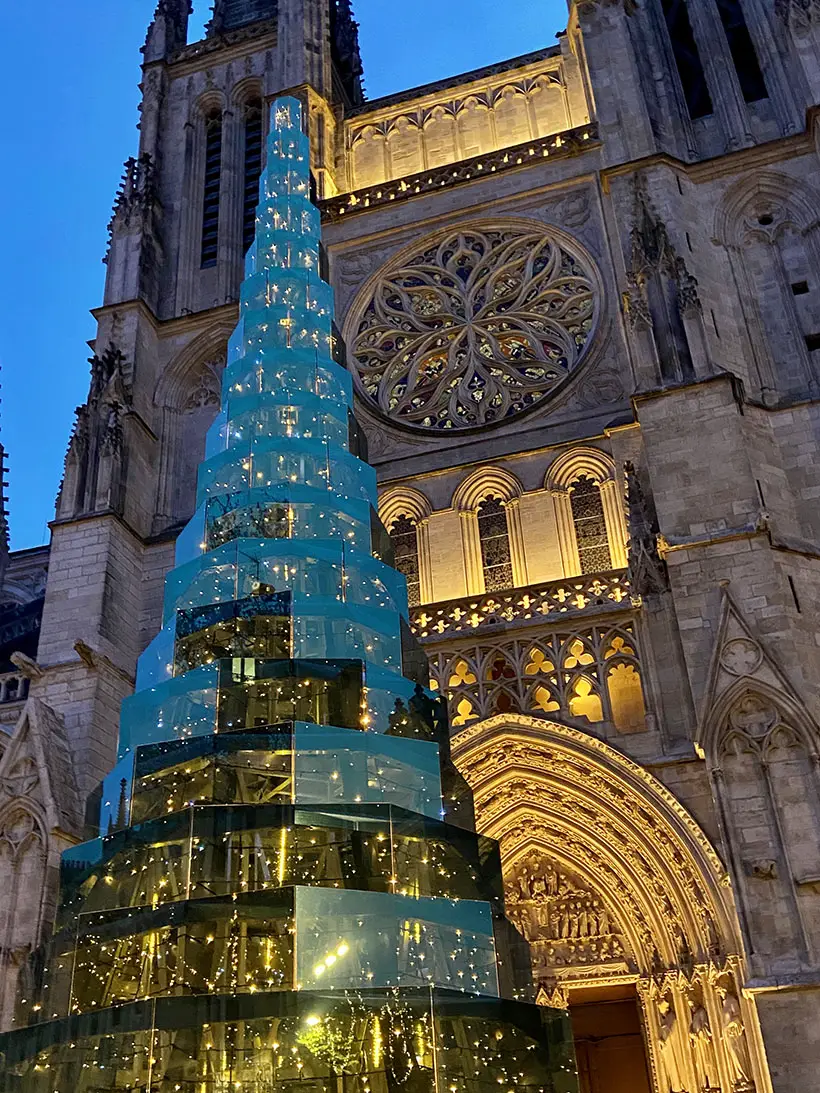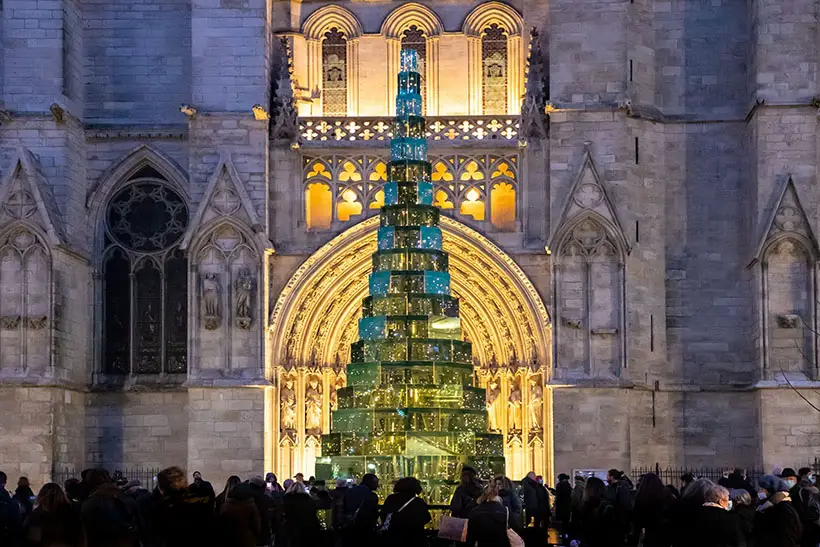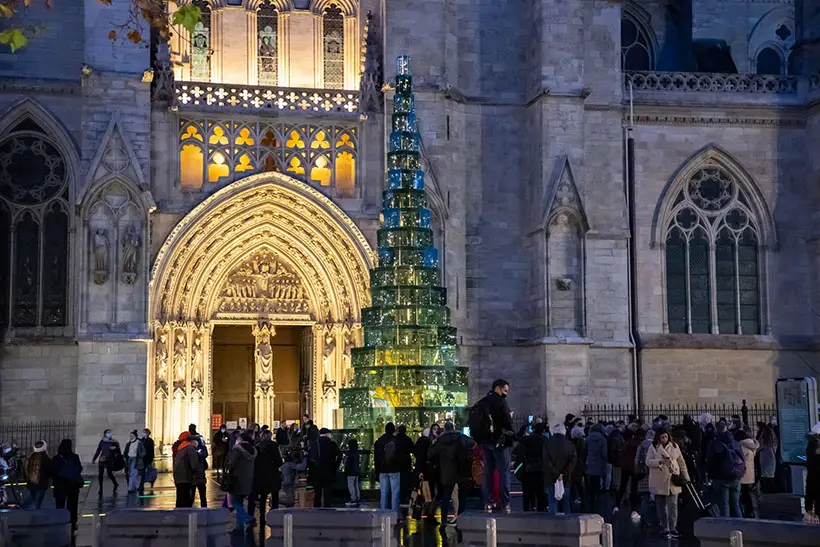 Specifications of Sapin Verre Art Installation:
Dimensions: 11 meters x 5 meters in diameter
Location: Place Pey-Berland, Bordeaux, France
Materials: Recycled glass, steel from local architectural waste
Production: Metallerie Bordelaise / Press Citron
Client: Bordeaux City Hall
Designer: Arnaud Lapierre
*Some of our stories include affiliate links. If you buy something through one of these links, we may earn an affiliate commission.