Razer TRON Gaming keyboard features cool Rez and Derez lighting effects during startup and shutdown. It comes to life with authentic light and sound effects straight from the movie, it reacts based on your action on the Game Grid, very cool effect. This fully illuminated keyboard designed by Razer is one of essential tools that you need to rule the Game Grid especially the fully programmable keys on detachable keypad that boasts macro capabilities to turn this futuristic keyboard into a Recognizer capturing you in the universe of TRON.
You can attach the keypad of Razer TRON Gaming keyboard on either side of the main keyboard, in this way, you can control optimal desktop space efficiency. Thank you to Razer Hyperesponse technology, the flat slim keycaps of the chiclet keyboard provides a short travel distance for instant activation of commands. [Click here to get more details about Razer Tron Gaming Keyboard]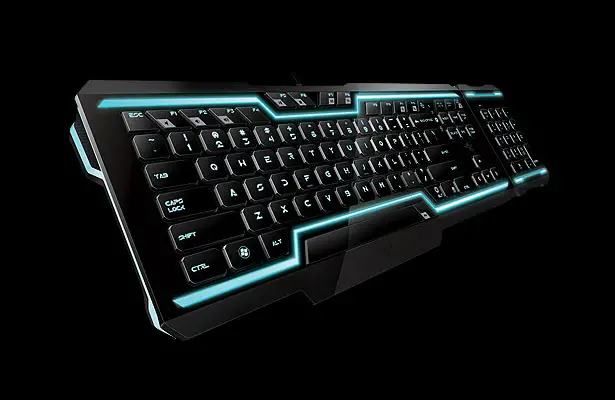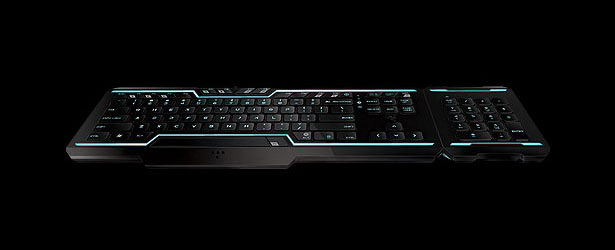 Although this keyboard is made from plastic, it doesn't feel like a toy or cheap made product. The plastic is pretty thick and smooth, it feels solid and durable, but you can tell from the pictures that this keyboard is pretty wide, therefore, the keys are further apart from each other compared to your standard keyboard. For someone with big hands, it won't be a problem, but for others, it might need a little adjustment, but in the end, you'll feel comfortable using it.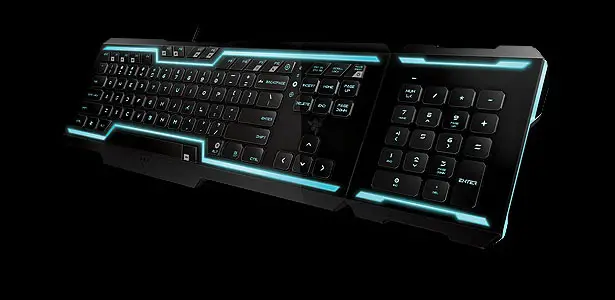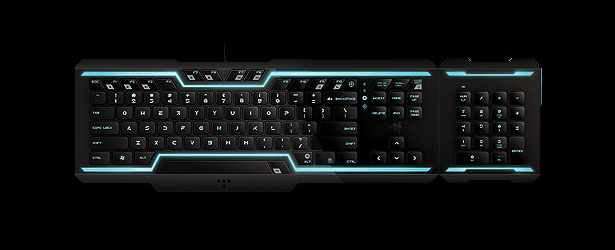 There's a single strong magnet that holds detachable keypad, it stays in place when you place your keyboard on the desk, however, it might fall off when you pick the keyboard up. We need to remind you there are some features within this unit that might not be able to work on Mac such as profile storage and key reassignment, but if you are one of die hard Tron fans, this shouldn't stop you from getting Razer TRON Gaming keyboard (and Razer TRON Gaming mouse).
Everything about this keyboard will remind you about your favorite movie, from the color of the light to the letters on the keys. You might think it's a bit overpriced, but then again Disney license doesn't exactly come cheap. [Click here to more details about Razer Tron Gaming Keyboard]
*Some of our stories include affiliate links. If you buy something through one of these links, we may earn an affiliate commission.