Utilizing the technique of distillation, Watertube can provide sanitary water to many people in remote area. It is a handy tool not just to filter but also store the water for future use. We are going to face water shortage issue if we don't have better water management strategies because we use water faster than it can be replaced. Yes, we know that 75% of our Earth's surface is covered by water, however, do you know that only 2.5% of it is fresh water? And only 0.3% of that water can be found on the surface such as river and lakes, while the rest is buried deep in the ground.
Designers : Lee HyunJin, Choi Hyuncheol and Kwon YunJeong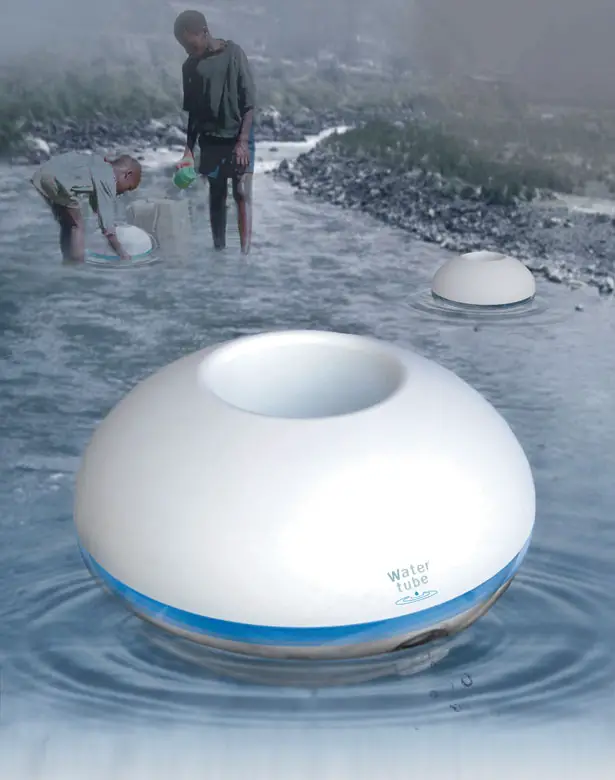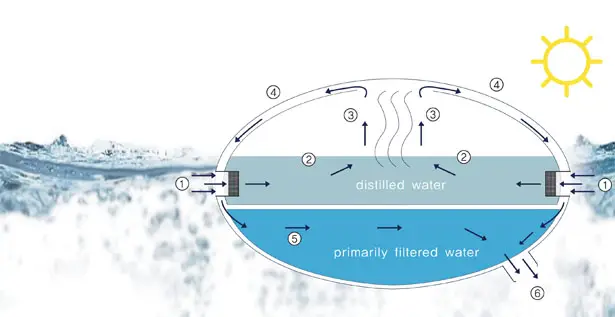 This doughnut-shaped container can be used to collect, distill and store water. It consists of two chambers with a central gap in which user can fill this container with water from the nearest river. The water distils from the top chamber and circulates down to the lower chamber, where it is stored and extracted through a tap. The rubber top with slight curve allows
Watertube
to be carried comfortably on user's head. The container's central cavity allows it to be hung such as on a tree branch, with the tap positioned at the lowest point.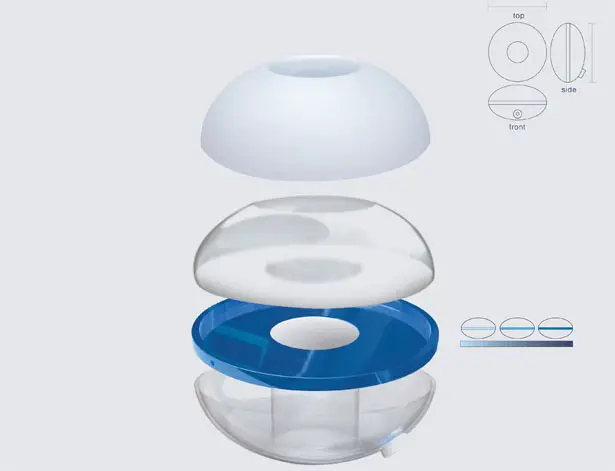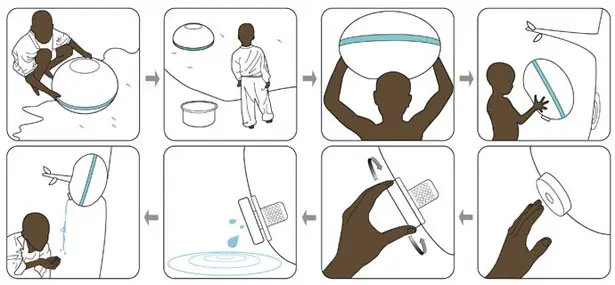 *Some of our stories include affiliate links. If you buy something through one of these links, we may earn an affiliate commission.