Presenting a compact, cookware set that looks like a sculptural pot in your kitchen, here's Cooking Totem. It's a concept stackable cookware set that doesn't take much space in the kitchen, specially a small kitchen, yet it allows you to cook your food using different cooking units. The compact structure is designed in a way to serve you with multiple cooking units without cluttering your kitchen, each set comes with five essentials to cover your cooking needs: crepe pan, sauce pan, wok, soup pot, and skillet. Aside functioning as cooking units, those pans and pots also double as serving plates/bowls, there's a safe, detachable handle that you can use while cooking. The two modular lids stack in a harmonic way.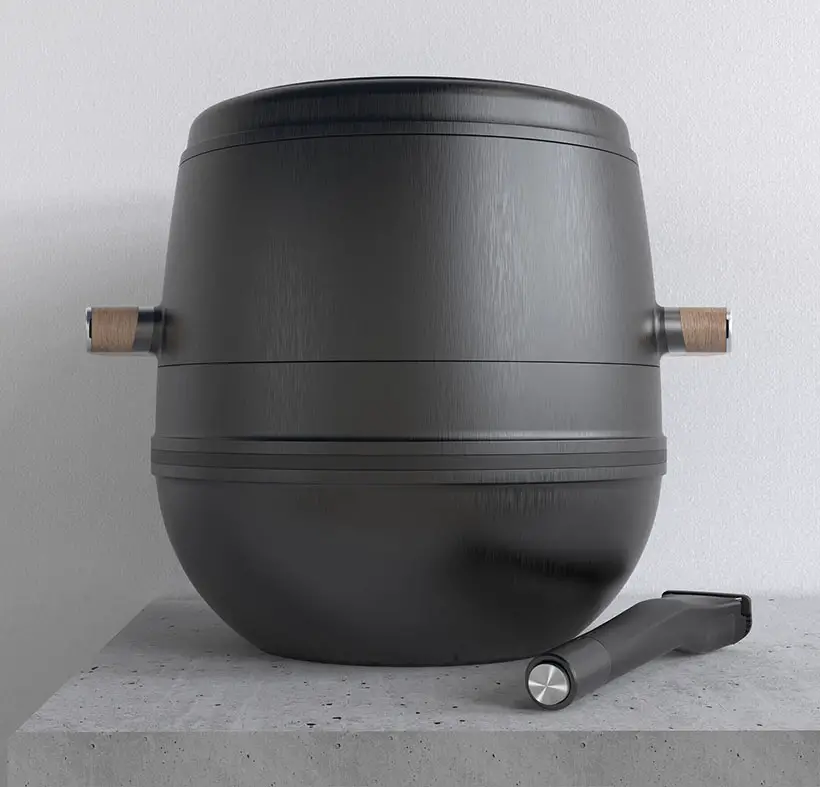 Design2Gather has come up with Cooking Totem to provide you with ultimate cookware set for modern kitchen. Combine all your cooking units in one structure, there's no need to hide your cookware in drawers anymore. It saves you storage space through its stackability, turn the cooking pot into serving plate simply by removing the handle. All of these cookware units are integrated with a locking mechanism to prevent accidental unlocking. This concept is designed for Cook Lover, a cookware manufacturer, and hopefully we can see this concept comes to fruition.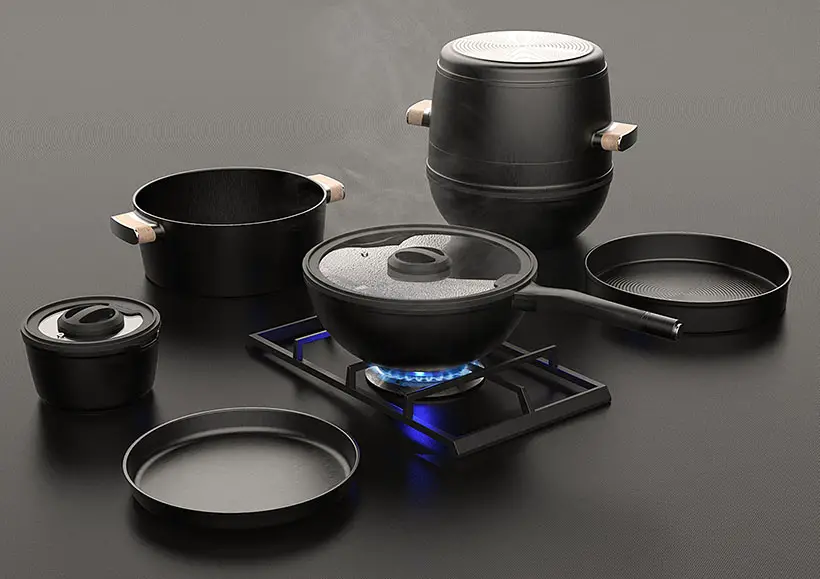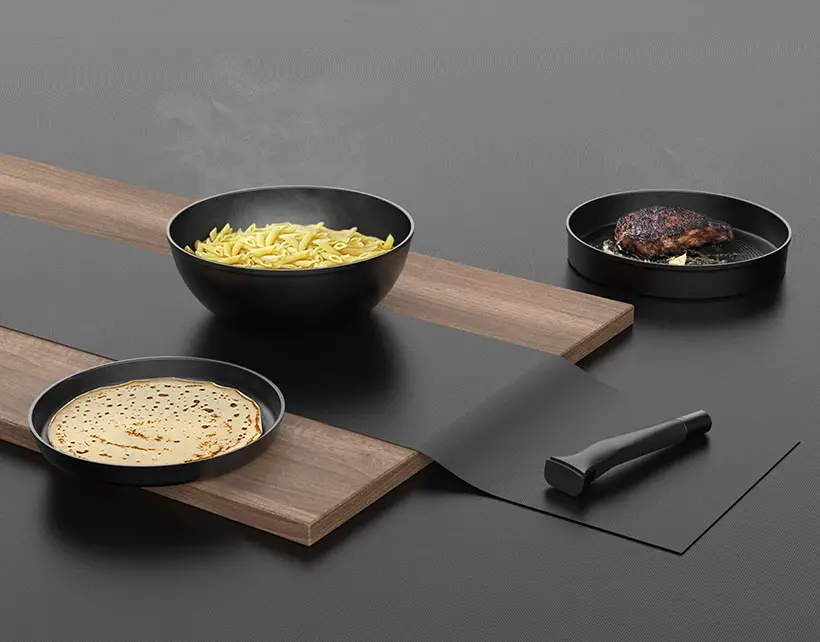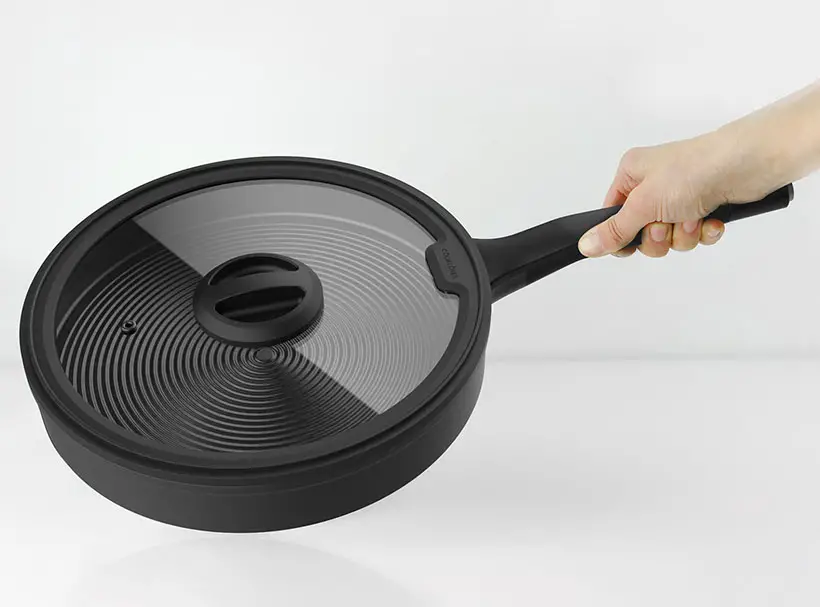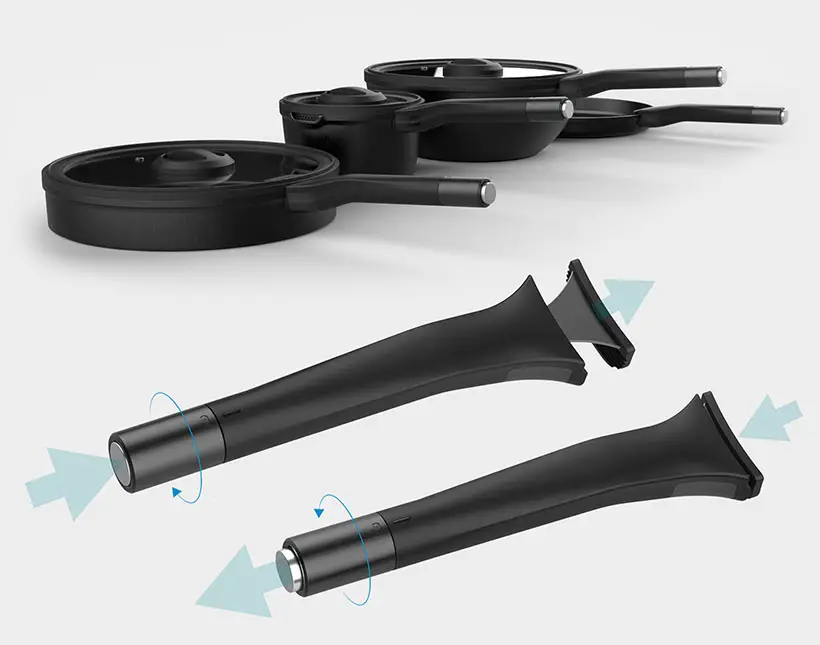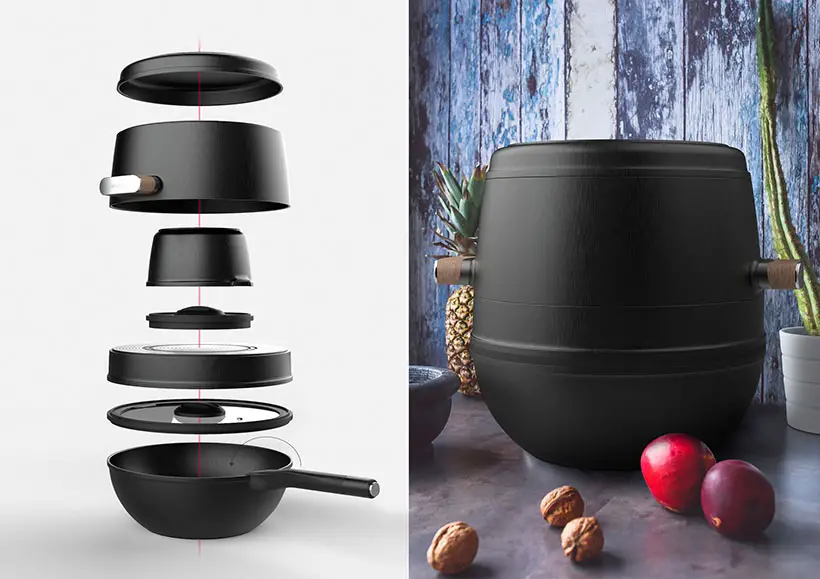 *Some of our stories include affiliate links. If you buy something through one of these links, we may earn an affiliate commission.