The Embossing Braille Printer concept is focused on making things easier for blind people. Most of the time, blind people recognize items through touch, smell and test. But difficulties arise when they encounter similar shapes items, while taking smell or testing everything is risky. The Embossing Braille Printer is designed to help blind people to identify similar characteristics items through using special embossed labels. The blind will input short information through a recorder with voice-recognition abilities for similar items like pill bottles, files or CDs. The labels are printed on a 25mm x 50mm label with Braille characters and then are attached with the corresponding items to avoid false identification.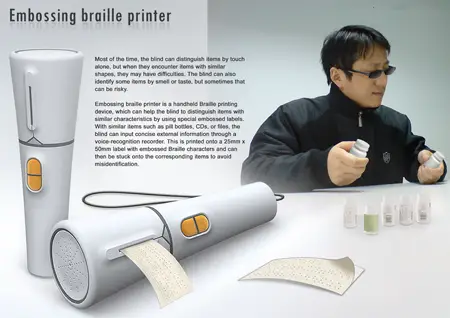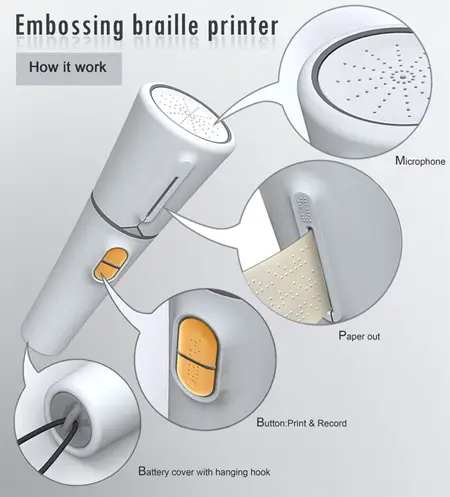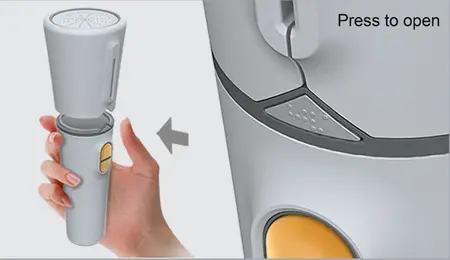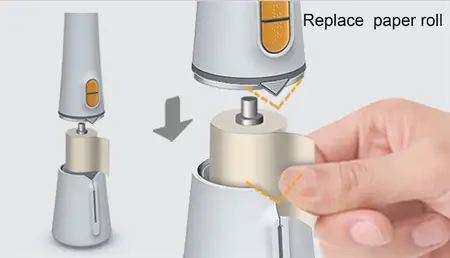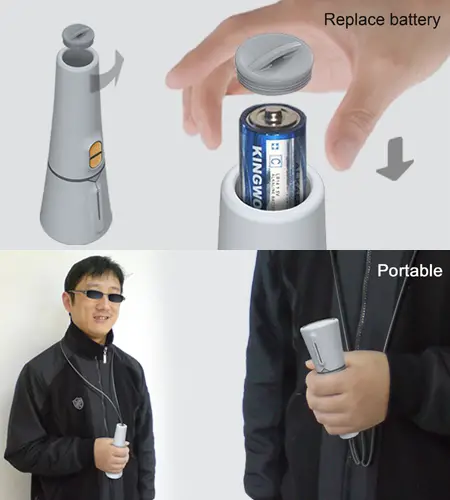 Designer : Danni Luo
*Some of our stories include affiliate links. If you buy something through one of these links, we may earn an affiliate commission.