With the rise of single person households in South Korea, pet ownership is also on the rise. Based on survey conducted internally, major cons were leaving your pet alone and second, you need to clean your home more often to avoid bad doors and hairs. Keeping this in mind, Puro Pet Care Robot has been designed. It's a conceptual multifunction home appliance that offer supports for your pet while being alone, it helps reduce psychological/physical problems such as insufficient exercise or anxiety disorders due to being left alone in the house. Your pet also needs clean and nice environment, Puro Robot can help with this problem.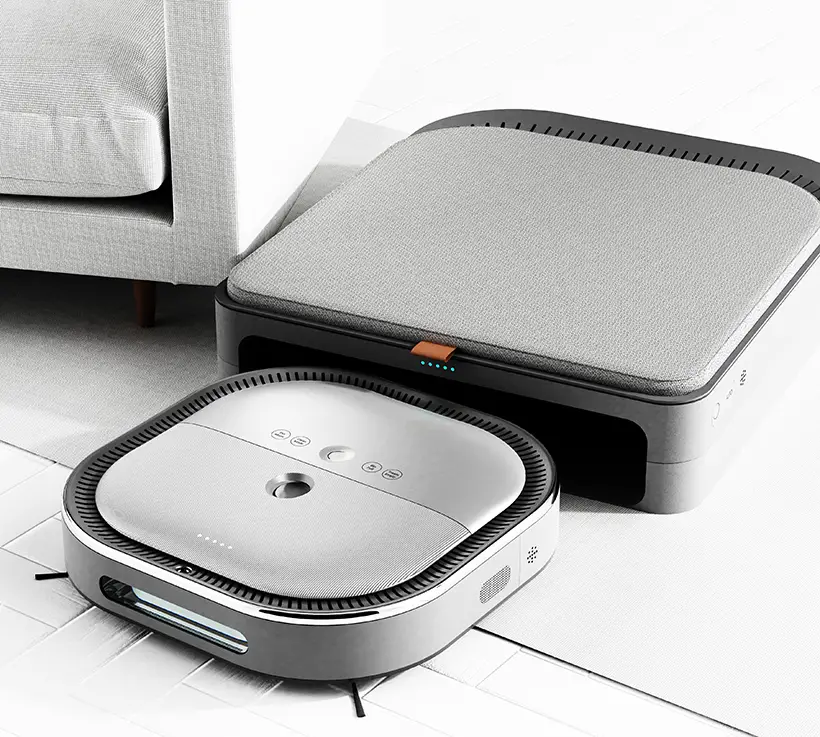 Taeuk Ham explains that during earlier ideation, he just wanted to enhance existing robotic cleaner, the one that's specialized in cleaning pet hairs and dusts. Throughout the process, Ham found out that he could add more functions through different electric sensors and parts such as camera, gyroscopic sensor, IoT connectivity, and more. In fact, the top part can function as cozy pet bed. Puro Pet Care Robot doesn't just clean your house automatically, it also has a separate treat container that throws off treats to your pet, encouraging them to exercise and eliminate boredom.
You can set three modes of operation: Play, Clean, or Air Purification. Puro Pet Care Robot is capable to get your pet to move in "Play" mode, it throws your pet favorite treats to encourage them to move around the house. Activate "Clean" mode from your phone to wipe out all those crumbs or dirt from prior activities as your cat/dog takes rest on its petbed-shaped station. Activate "Air Purification" mode to clean the air and eliminate those bad odors, so that you can come home to a clean house.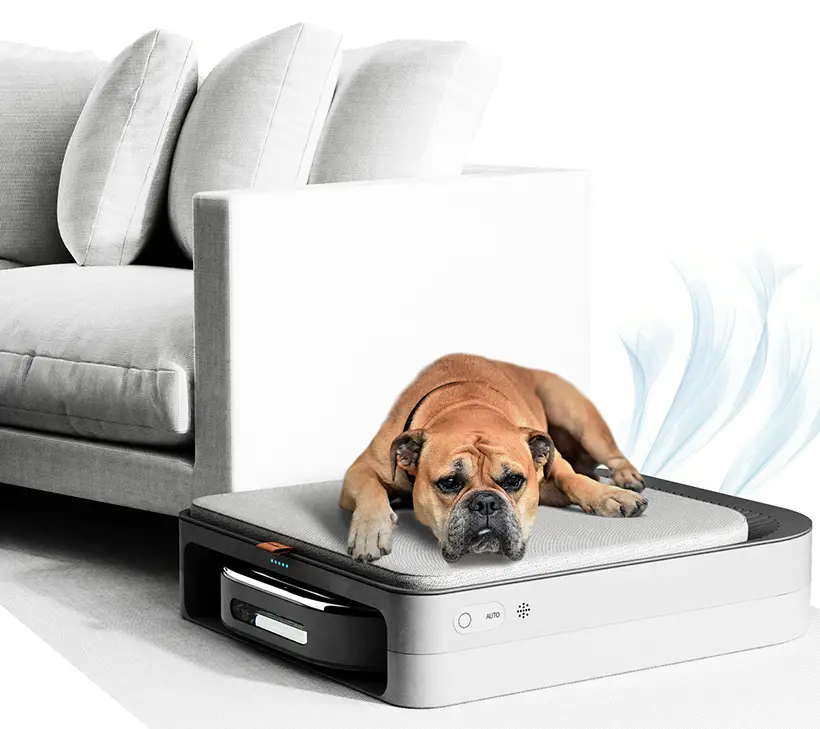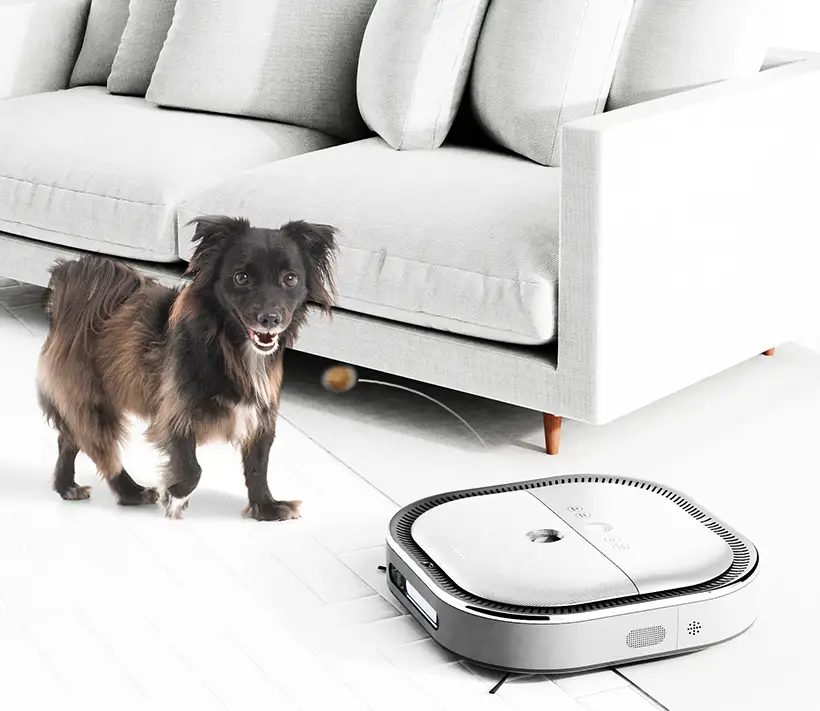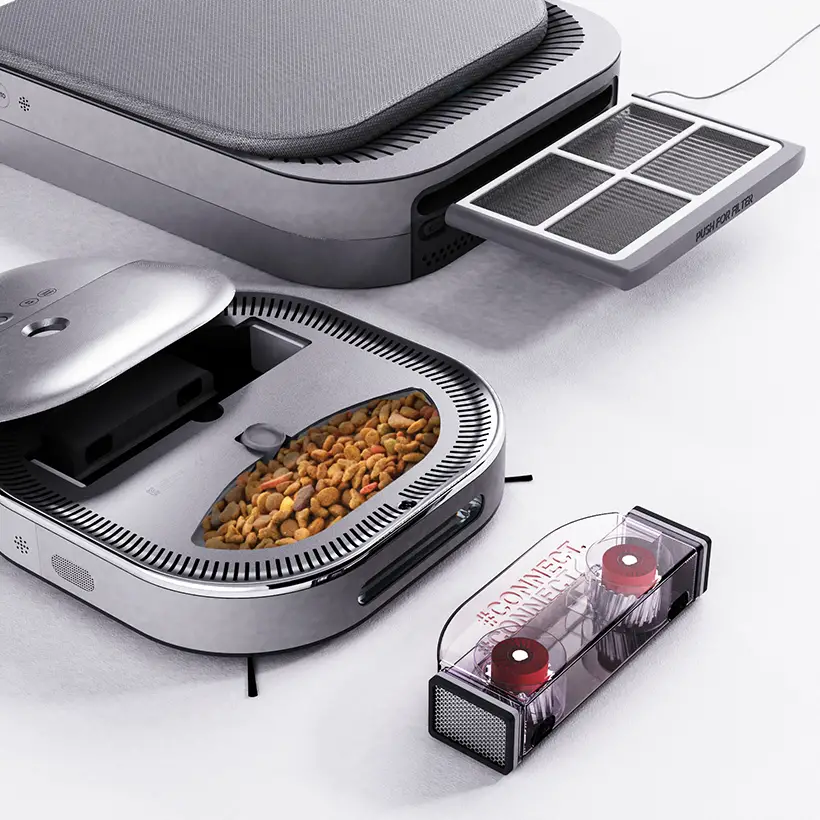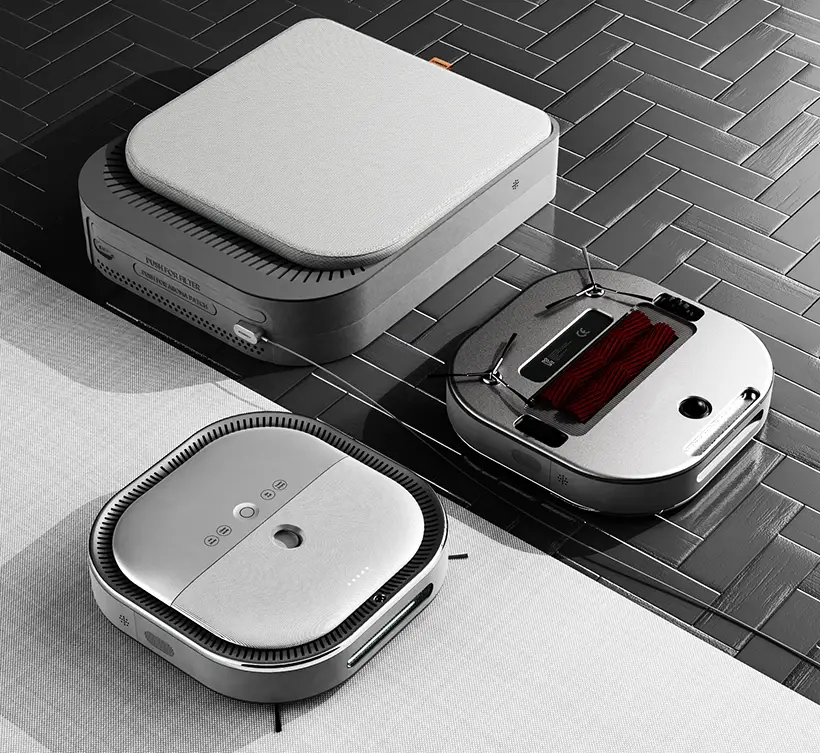 *Some of our stories include affiliate links. If you buy something through one of these links, we may earn an affiliate commission.