As the world leader in UAV technologies, PowerVision Technology Group has announced its latest innovative underwater robot, PowerRay. It's an underwater drone equipped with ground breaking features to revolutionize your recreational fishing wherever you are, freshwater, saltwater, or ice fishing.
As an underwater drone, PowerRay delivers thrilling and effortless fish finding experience to consumers. It also features an optional add-on component PowerRay Fishfinder that leverages sonar system to detect fish in its precise location and alert you through internal WiFi. It's a good way to allow fishermen make spontaneous decisions. This robot can dive up to 30 meters of 98 feet underwater while the sonar system detects fish up to 40 meters or 131 feet below the robot. It means that the total diving depth is 70 meters or 230 feet. The internal Wi-Fi system can transmit images and data over distance up to 80 meters. The fishfinder is easy to install onto the robot, but it can also work as a stand alone fish finding device. There's a built-in light with a hue of blue of the Fishfinder that can lure fish to come closer.
From : PowerVision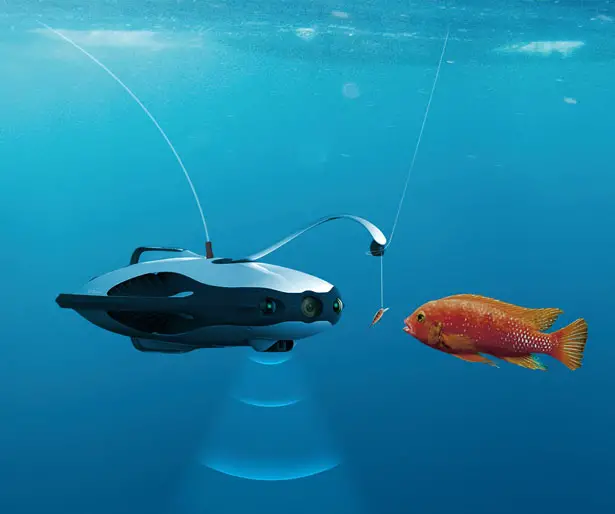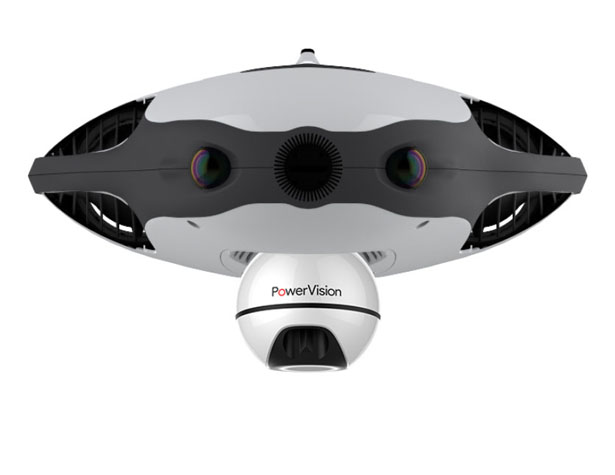 The companion mobile app would allow user to view real-time transmitted photo or video captured by PowerRay. It is integrated with 4K UHD camera that you can use on any iOS or Android devices, user can also view the exact position of PowerRay robot. For user who prefers an immersive First Person View (FPV) experience, they can control the robot via a wearable device, they can interact with fish through a fun gaming experience. Yes, PowerRay supports PowerVision VR Google.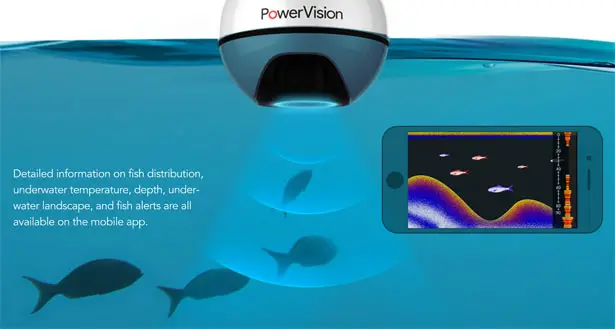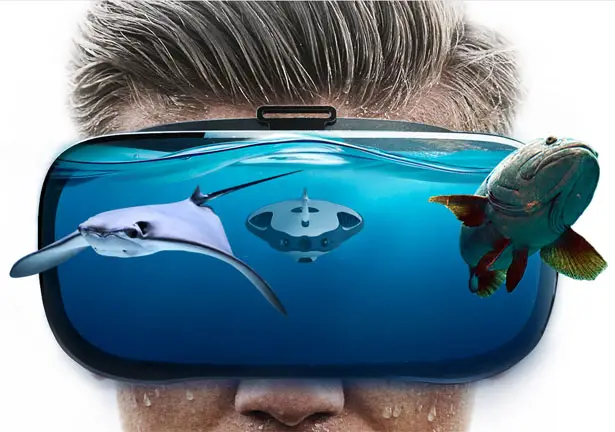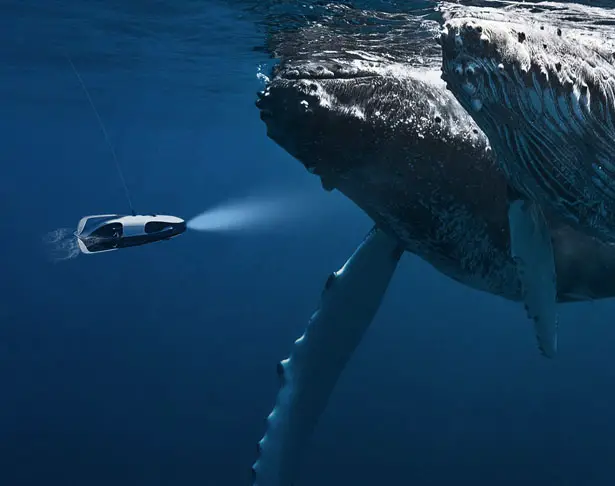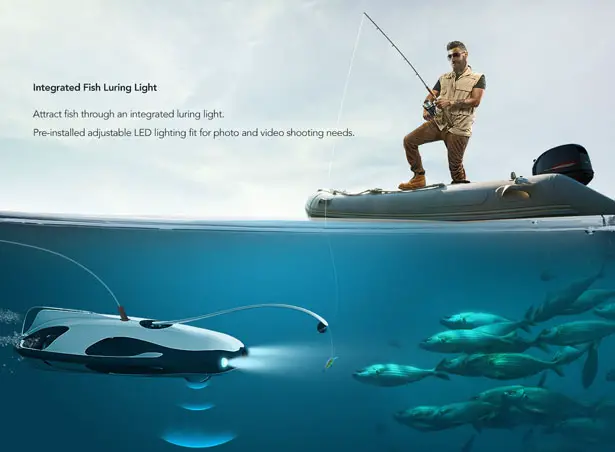 *Some of our stories include affiliate links. If you buy something through one of these links, we may earn an affiliate commission.