If you love flowers or a green lawn, if you like your vegetables green, not in colour but in health, the Eco-Drop is the perfect gardener for you. The device is a sustainable gardening system that utilizes the benefits of Earthworms. The designer, Seung Kim, thought about the idea while reading a newspaper article regarding underground water contamination due to chemical fertilizers. This water saving gardener system with worm-juice. The Eco-Drop system is designed to streamline the currently complicated process of using the worm-juice as a fertilizer. It promotes a safer and sustainable way to nurture plants and vegetables in people's lawns and gardens. The system includes a worm compost bin, a feed tank, and compatible irrigation systems: includes a sprinkler with a spike, and an oscillating sprinkler, that connects to a standard garden hose.
Using Eco-Drop is simple and easy! The system includes feed-tanks that you use to conveniently transfer worm-juice from the worm compost bin to any of Eco-Drop's irrigation system. Simply, connect your garden hose to the irrigation system and let the Eco-Drop do the rest. The specially designed tube in the feed-tank regulates the mixing of the worm-juice with water, allowing the worm-juice to go straight from the worm compost bin to the system's compatible irrigation systems. This eliminates the steps of a user manually mixing the worm-juice with water in a bucket prior to spraying with a watering can. One added benefit of using Eco-Drop is that Earthworms can feed on our food waste, which can help reduce the current rate of food waste dumping in landfills.
Designer : Seung Kim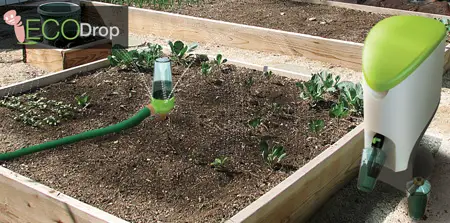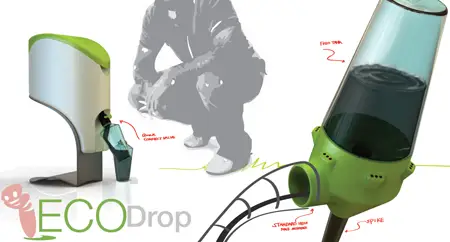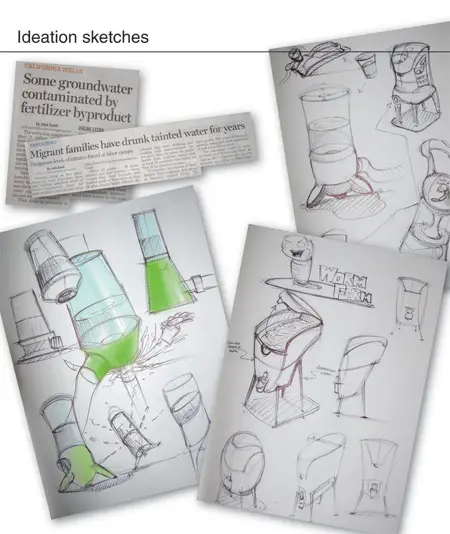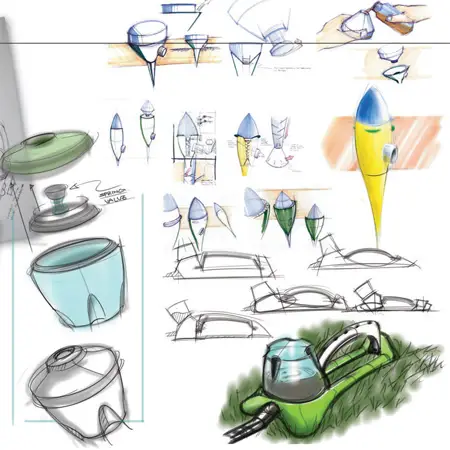 *Some of our stories include affiliate links. If you buy something through one of these links, we may earn an affiliate commission.