A clean, Eco-friendly, simple way to go around in a very busy traffic. The Honda Rogue is a vehicle concept based on the Segway, and more specifically, the P.U.M.A. concept developed by GM. This initial concept by GM transferred the functionality of the Segway and integrated it into a bare-bones, two wheel road vehicle. The Honda Rogue was born out of the assumption that this vehicle would grow into something much more in the future. The final concept is a futuristic, sleek, exterior shell to an assumed evolved P.U.M.A. system. So evolved, in fact, that to operate and steer it one would only need a remote control – much like that of a modern day Wii gaming system.
The interior is designed for the comfortable seating of one person, much like an actual Segway. This makes it an excellent, environmentally friendly way to get to school, work, or wherever you need to go. The vehicle stands at 6′ tall, 4'4″ wide, and 4'9″ long. Entrance is through the front of the vehicle, as two panels flip open to expose the interior. The first panel, being the front glass window, flips upward. The second panel, which flips downward, is located directly below and houses the headlights.
Designer : Jon DeGorsky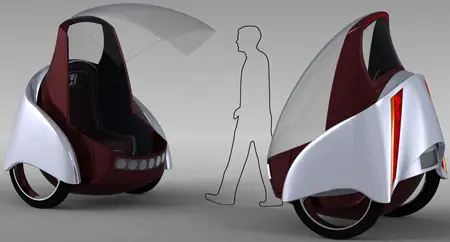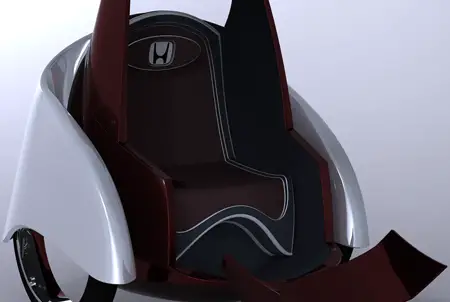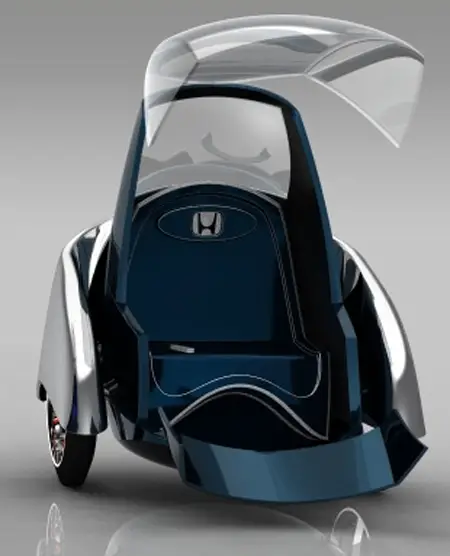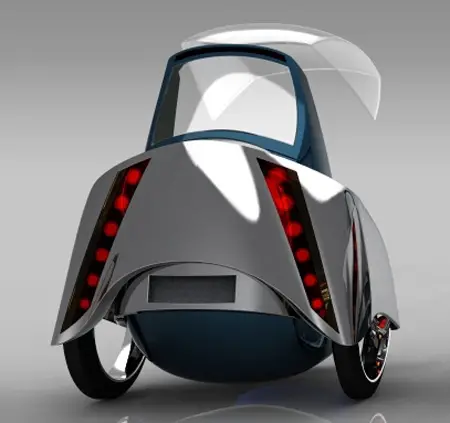 *Some of our stories include affiliate links. If you buy something through one of these links, we may earn an affiliate commission.