Now this is something I would definitely bring to the poles in case the humans want to conquer the vast no man lands, the arctic has to offer. This robust arctic vehicle is amazing, it has three basic features that make it outstanding. First is the ability to run on different terrains such as snow, flooded areas or even water and earth. It's an amphibious all terrain research vehicle. The vehicle has an independent suspension for the track system and the float. The suspension is fixed using a pivot attached to the side, giving the Arctic Explorer a staggering maneuverability and the chance to offer it's passengers a smooth ride across any extreme surface. This suspension system also facilitates a good entrance in the water filled areas and a smooth and safe exit. The body has been designed to have a small boot for material stocking in the back. The Arctic Explorer is designed to serve the researchers in the arctic regions and due to its clean motorization is also Eco-friendly.
Designer: Bastien Peletot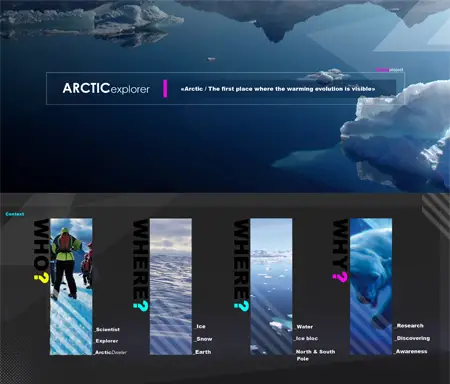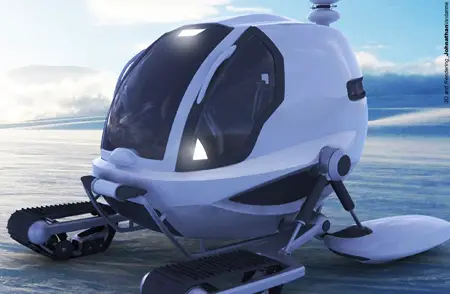 The vehicle has new generation batteries which are stored underneath the driver's seat, the engine has it's place under the batteries and the water turbine is placed to the rear to facilitate a better exit for the propeller and also to protect it from being hit by rocks and ice as the vehicle enters and exits the water. On the roof of the vehicle there is a pole shaped wind turbine, giving the vehicle an extra boost of energy. Entering the vehicle is made through the front door, inside the vehicle we find a versatile layout. It has a driver's seat complete with a digital screen which displays information about the vehicle and the surroundings, it has a luggage space behind the front seat and it also has a small bed, where the researcher can relax reading a book, enjoying the panoramic view through the panoramic windscreen or write notes regarding his/hers researches. There is also a handy removable spotlight that can be used inside and outside.
It has the maneuverability of a snowmobile, the safety of a car and it swims like a boat, this Arctic Explorer is the ultimate vehicle for researchers world wide.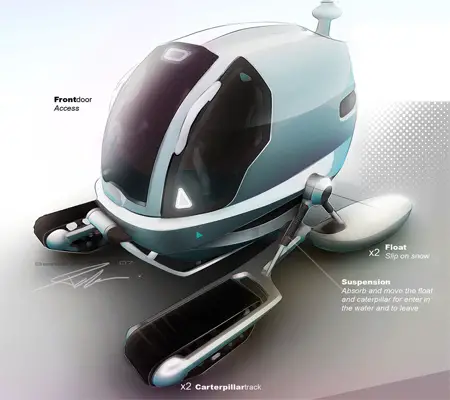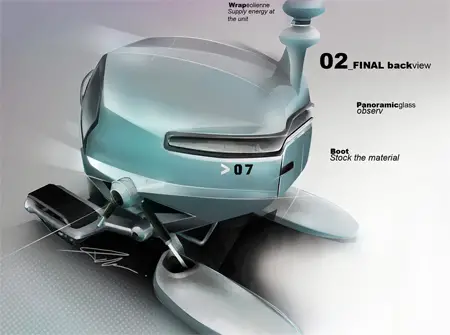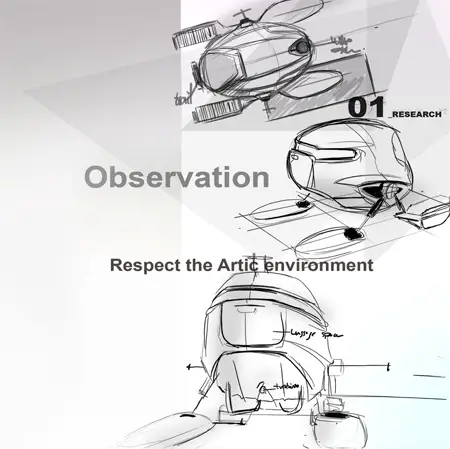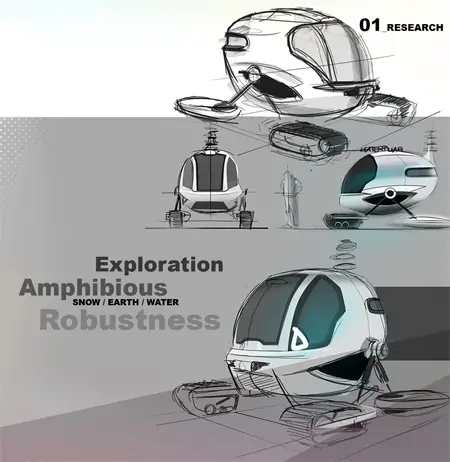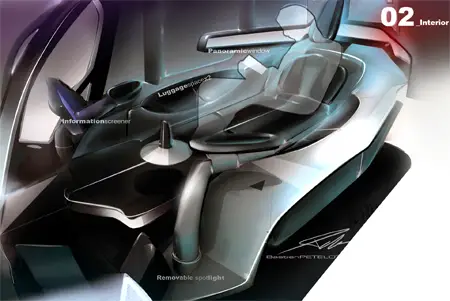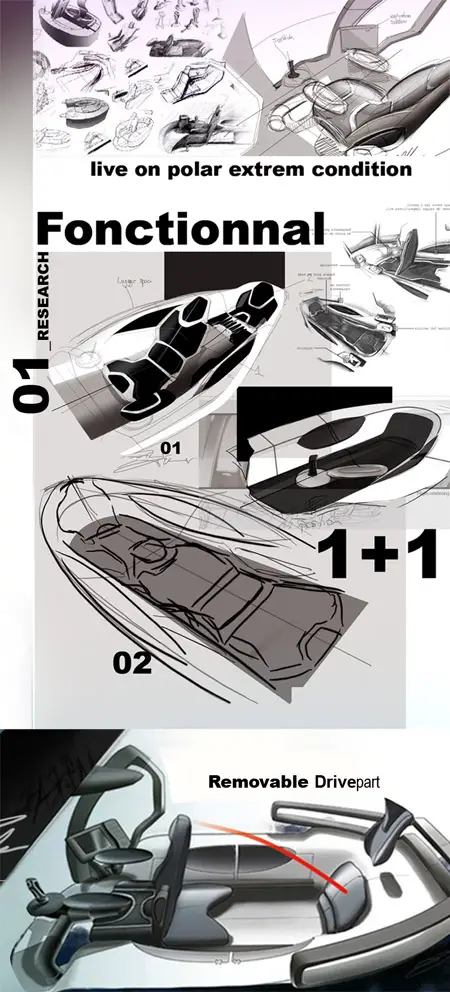 *Some of our stories include affiliate links. If you buy something through one of these links, we may earn an affiliate commission.