There are many small, compact, hassle-free humidifiers out there, but Portable Amazing Humidifier looks like really convenient. When you travel a lot, you might want to use this humidifier to keep you from drying out in your hotel room with the help from this USB humidifier and a water bottle. You can also keep one in your car when the air is dry from heater or air conditioner.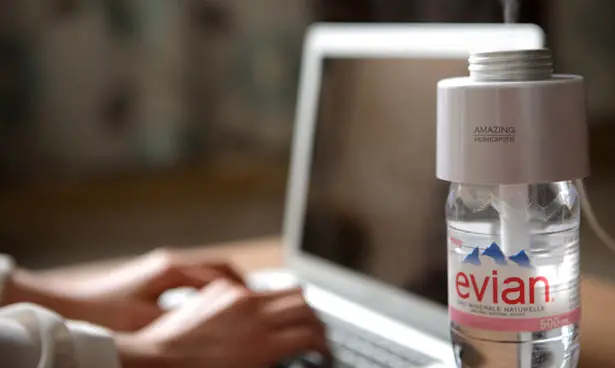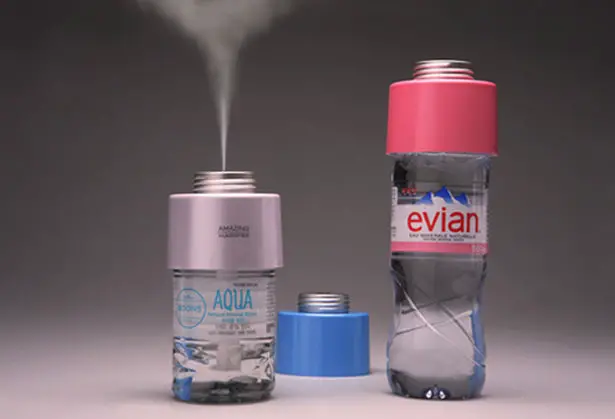 Made in Korea, Amazing Humidifier offers you a tiny device (7cm diameter and a total weight of 75g) that you can use with most water bottle, powered by your laptop or any smartphone with USB cable. So basically, you can use it if you have your smartphone and a water bottle near you.
Each unit comes with 2 filters (each filter is 4.7-inch long and can be used up to 3 months), simply place the filter onto the main unit and place it on top of the water bottle. Plug the cable to your laptop and it starts to draw the water from the bottle and emits into the air as vapor. After 8 hours of use, it will automatically turns off, you need to refill the water and reconnect. You won't hear irritating noise when this device runs. When not in use, please unplug the device from the cable and dry the filter under the sun.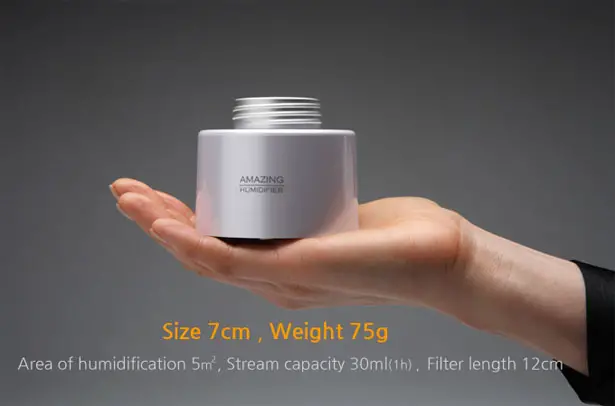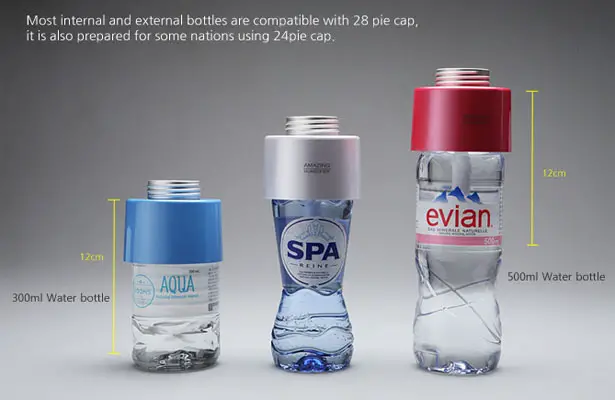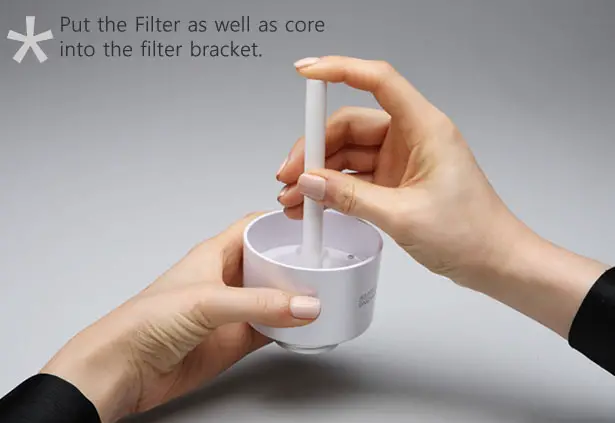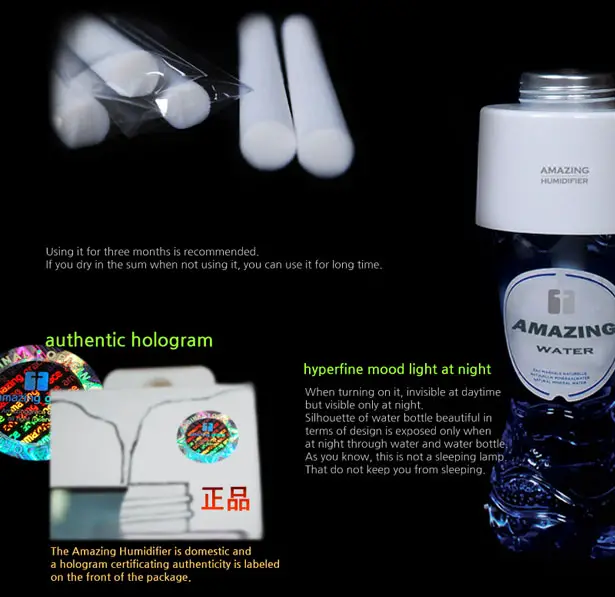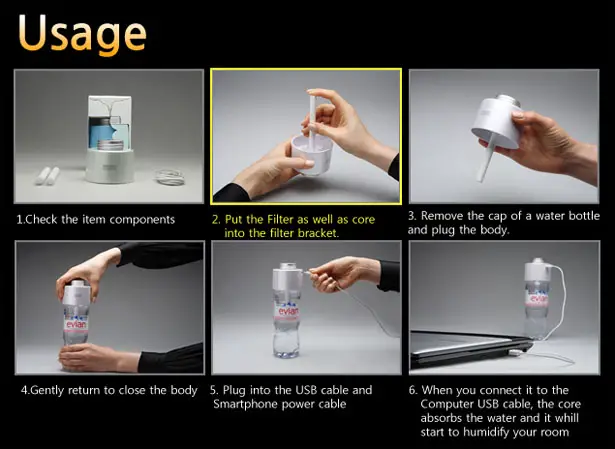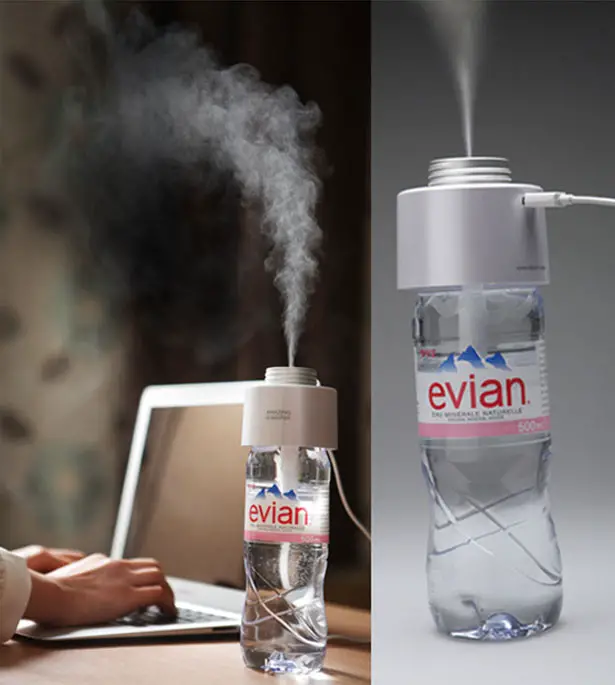 *Some of our stories include affiliate links. If you buy something through one of these links, we may earn an affiliate commission.