It looks just like any other laptop bag, but Moose Designs Workstation Bag is more than just a bag. We have featured the first concept, multiple innovative features of this bag allow you to carry your private workstation anywhere. To continue the success of the first bag design, now they are coming back with the third generation. It took eight months of hard work and dozens of prototypes, now, the team is ready to bring you new and improved design. Every detail in this workstation bag was based on feedbacks from customers, including requested features and upgrades. [Pre-Order]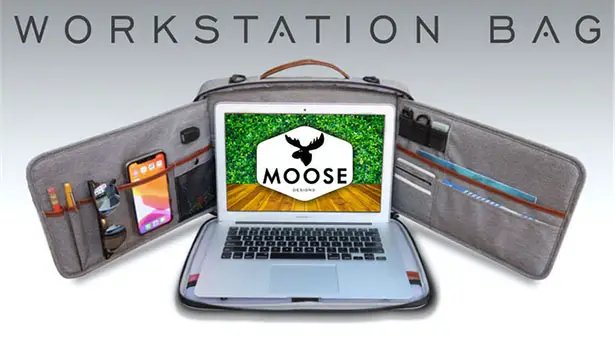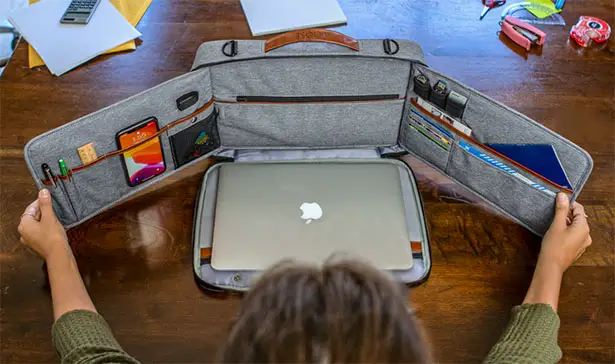 Moose Designs Workstation Bag still focuses on creating a portable personal workstation but this time it has better design. Now, the bag comes with detachable side panels, allowing user to use those panels as a separate or organizer on-the-go. For the first generation, the front pocket was opening only half way, but this time, the design team has added eight new functional pockets with dedicated elastic straps, furthermore, these pockets are easily accessible thanks to the fully opening pocket design.
Since this laptop bag has been designed with travelers in mind, you can see it has a luggage strap on the back. This third generation offers better design where you don't need to use the strap on the backside when not needed, simply turn it into a pocket with hidden dual zippers. It's a highly functional and practical laptop bag, you can work wherever you are, this bag is your portable desk. [Pre-Order]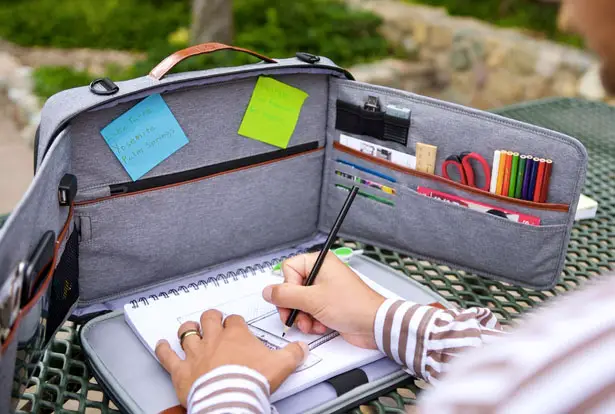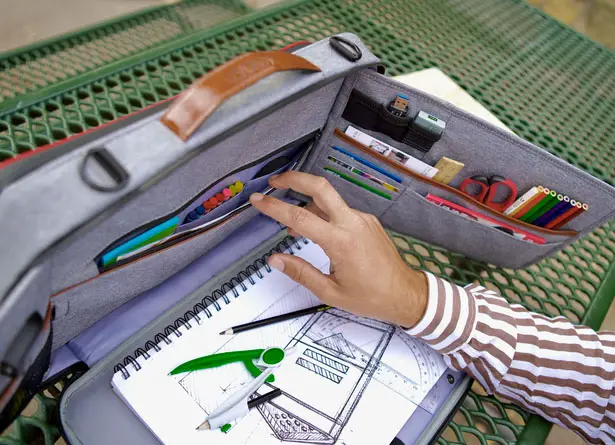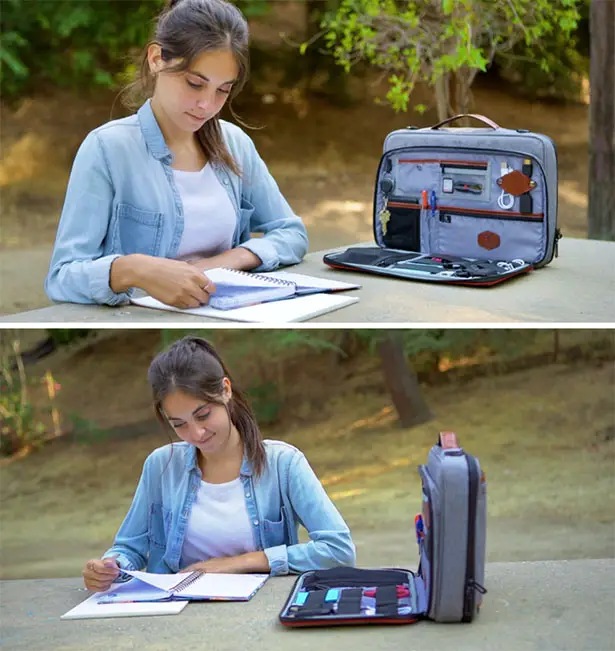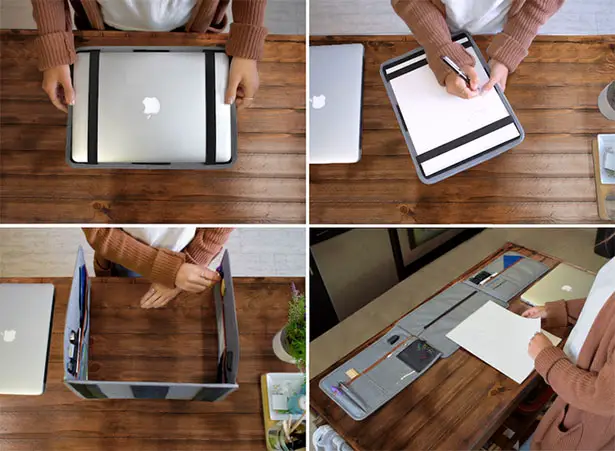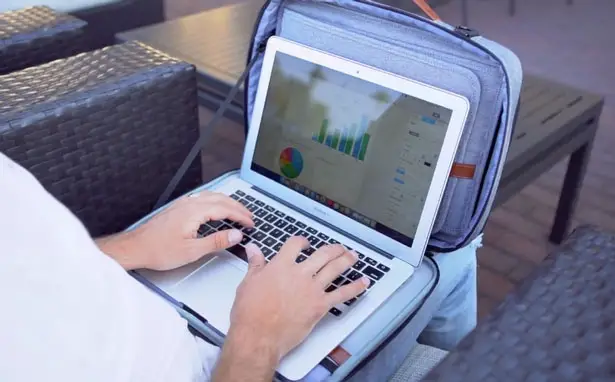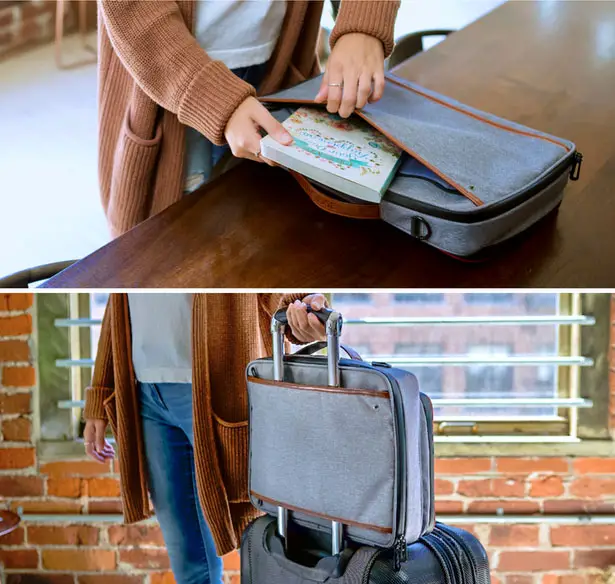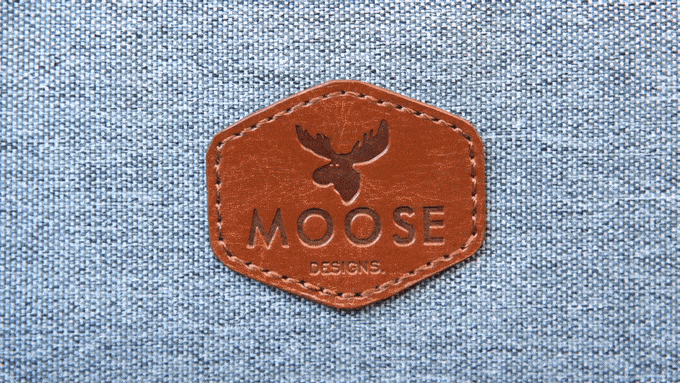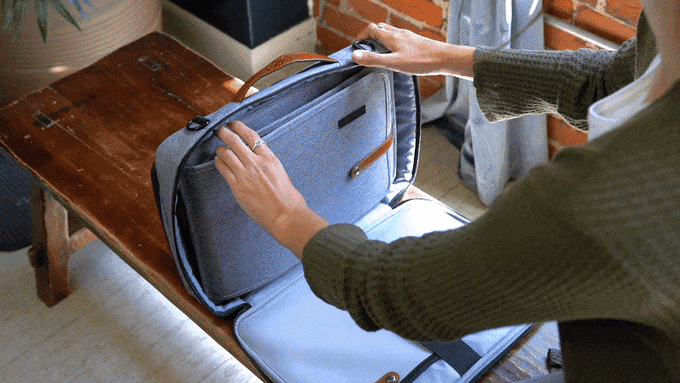 *Some of our stories include affiliate links. If you buy something through one of these links, we may earn an affiliate commission.