A universal electromagnetic induction heating, Curva is specially designed for visually impaired people. Many of us have started using induction instead of gas stove for healthier and safer way to cook, more energy efficient since it uses small amount of energy consumption. Induction cooktop is also easier to clean and no flames. Unfortunately, induction cooktop is not safe and comfortable to use for people with low vision or blind, because it's flat and minimal in design with a display or touch button that must be controlled visually. Curva, a concept induction cooktop incorporates some elements such as tactile feedbacks and raised hot plates to guide visually impaired when cooking.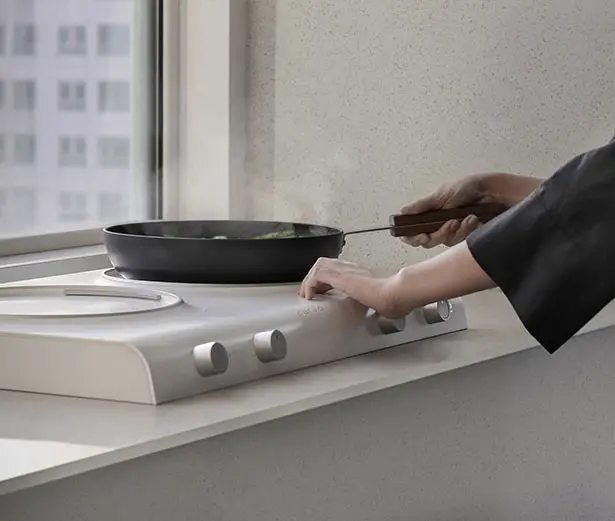 Curva concept is a universal induction cooktop designed by Hyeon Park to make sure that everyone can benefit from it. The new design focuses on the sense of touch, you can use it safely by touching and feel the surface through your fingers. Curva features embossed textures, curved, ridges, and knobs, each of these elements represent different functions to control Curva. To make sure you can tell the different between the knobs, one knob has engraving pattern (fire) and the other one is smooth (timer).
There's a Freeze feature (button on the right side of the induction) that can be activated to protect you against spilling or getting burned by touching a hot container during cooking. It senses the weight of your cookware and freeze holders would automatically appear on both sides to keep it in place. Curva can also operate with voice controls, just register several commands for certain tasks.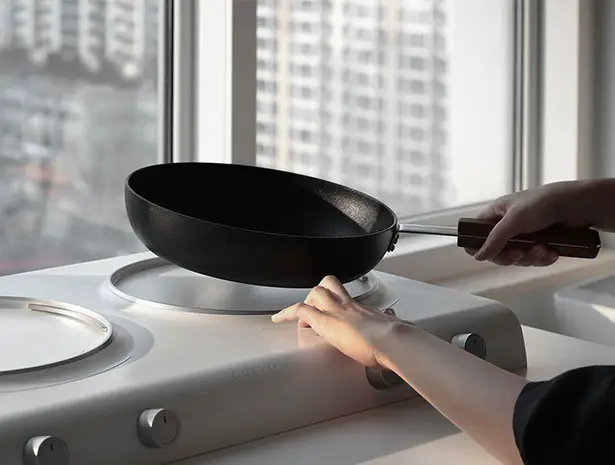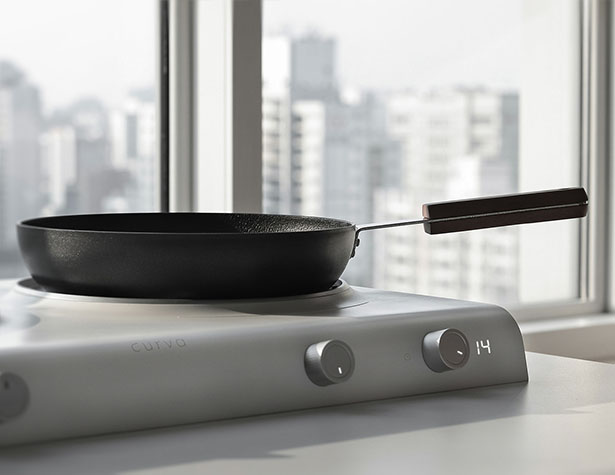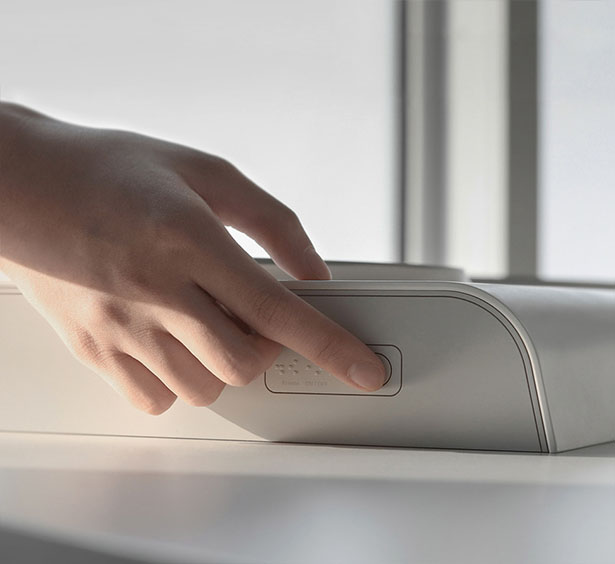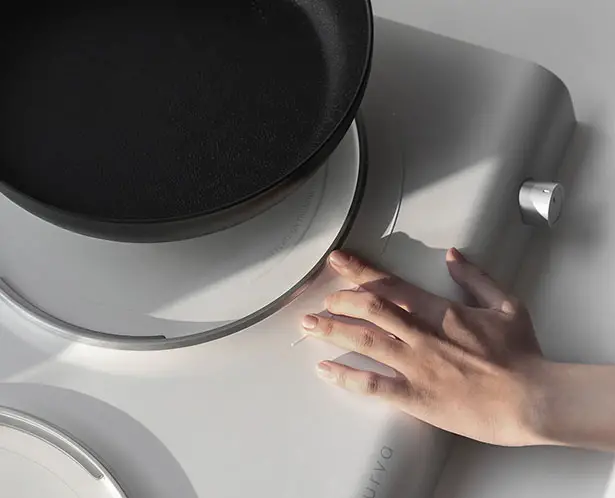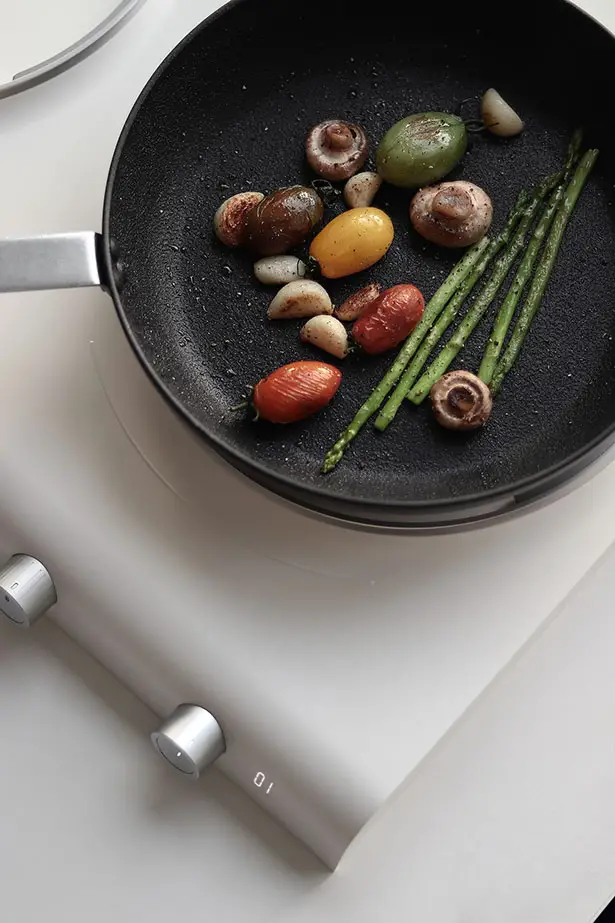 *Some of our stories include affiliate links. If you buy something through one of these links, we may earn an affiliate commission.