For home theater lovers, one of the best alternatives is portable video projectors. Depending on their use, these must-have specific characteristics, whether we will use them to watch movies at home, to make presentations or if we require equipment that is easy to carry around. In any case, the most important thing is the resolution, screen size, and brightness.
Luckily technology does not stop taking giant steps and today we can enjoy high-quality mini projectors at a very competitive price. Hence, there is no doubt that mini projectors are the ideal solution when you need a projector to watch movies or present a job or project because of their small size which allows you to carry them in a bag without problems and can place them anywhere.
Therefore, sales have increased considerably and in 2019 there is a wide range of models available. In this article, I want to make a review about a smart mini projector, let's see if PIQO lives up to its claim as one of world's smartest portable projectors.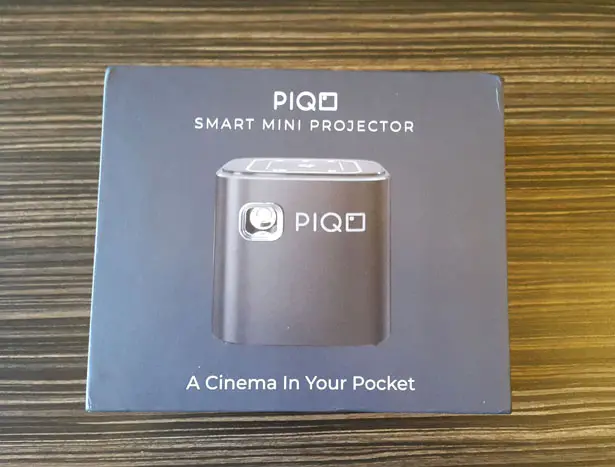 PIQO smart, mini projector comes in a compact box. Inside you can find a charger, USB connecting cable, a remote control, and the projector unit. At first sight, PIQO looks pretty impressive, the weight feels perfect in my hand, the surface feels smooth to the touch. This 2-inch cube has been designed to impress (see our unboxing video).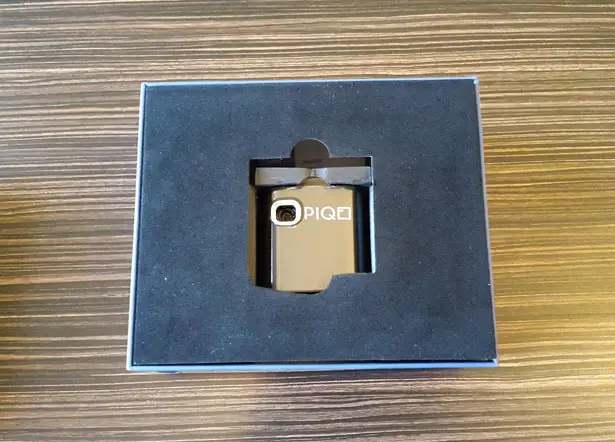 PIQO Mini Projector truly got my attention when I discovered that it's a mini, pocketable projector with unique features I have wished for: compact and portable, Android OS, good screen resolution and size that produces quality images, compatibility with many devices, offline storage, and many more.
This 2×2-inch, 1080p handheld projector with 200 lumens brightness ANSI, universal connectivity and 50 hours of battery life has provided me with an amazing experience, providing quality images and maximum brightness. I must testify the fact that I was lucky enough to review this ultramodern gadget, based on the available specifications.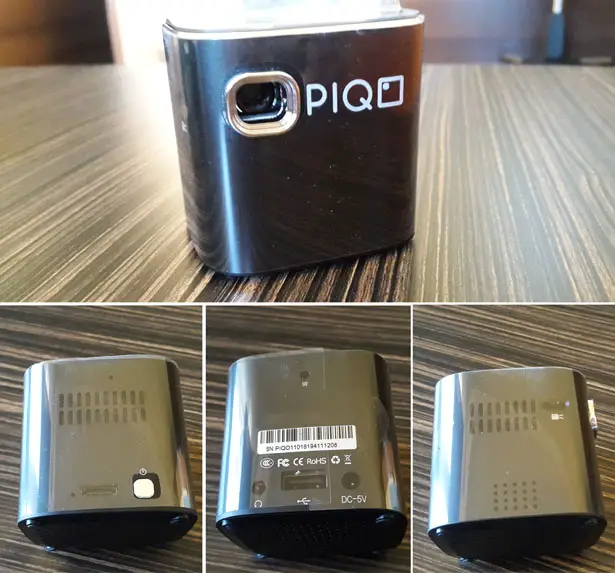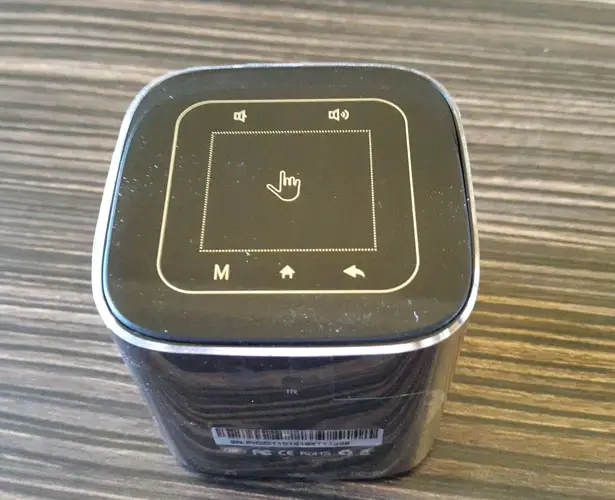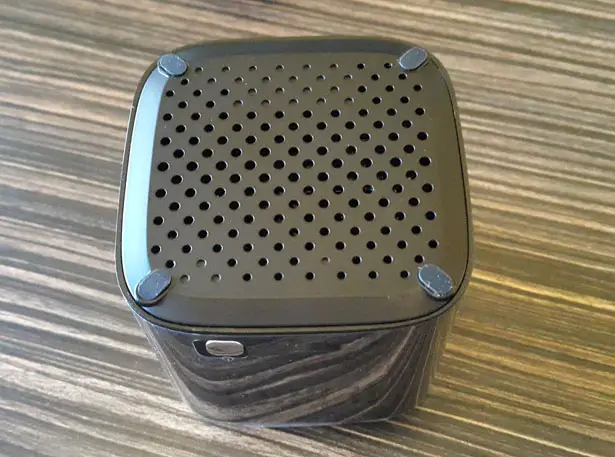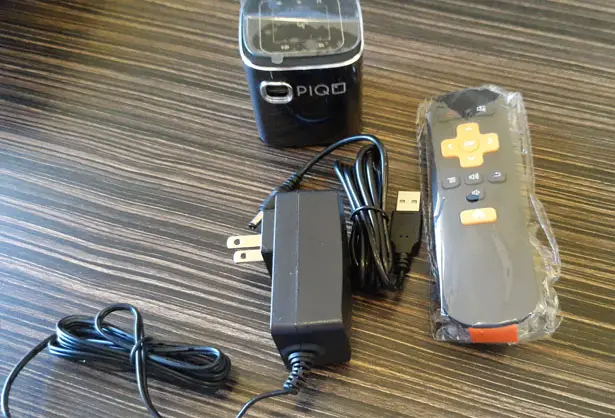 In my daily work, I often give presentations to clients and trade shows being that I am responsible for sales (I'm also a part-time product reviewer). I have been making presentations in different meetings with clients and stakeholders, but sometimes I do encounter projector malfunctions making it very difficult for me to make effective and efficient communication. But since I have to do some testing and reviewing of PIQO, the case is a difference.
There was a day when I was invited to a meeting, unfortunately, there was no projector in the client-designated conference room and I did not have a projector. My client asked if I had a portable projector by accident, but I didn't, which made me not able to make a presentation that day. This made me think of carrying one in my backpack and I've been searching for projector that is compact and light, yet reliable for my work needs. PIQO mini projector looks very promising right now.
The main reason I have never bothered to buy such a device is that my travel bag is always filled with a lot of gadgets. I never wanted to add any more, after all, most miniature projectors on the market today lack performance or take up too much space in a backpack. But PIQO is quite different to me.
Unique Features That I really love about PIQO Mini Projector
Compact, Lightweight and Portable: Frankly speaking, PIQO is very interesting basically because of its compactness, lightweight, and portability. It is incredibly small and weighing only 7.5 ounces (210g), oh yes, it's pocketable. This makes it super portable and easy to take on business trips.
Quality Brightness and Long-Time Battery Life: There is no doubt that this is the most Powerful 1080p Pocket Projector that boasts an impressive power of 200 ANSI and five hours of playback; enough for any kind of presentation. Its brightness is also extraordinary and produces super quality images. I have used this PIQO to listen to music for up to 50 hours with full HD stereo speakers. Its brightness and battery life are not comparable with any mini projector of its category.
Screen Resolution and Size: I believed anyone buying a TV or projector, would see the quality of the image is produced as one of the most critical factors to be considered. As most buyers nowadays look for 1080p or high definition (HD) devices, as opposed to standard definition (720p) devices, PIQO is one of the most preferred options as it offers not just a 1080p resolution, but also huge screen size of 240 inches with automatic correction of the trapezoidal distortion angle. This automatically adjusts the projection angle and ensures that you do not see an inclined or distorted image if you have not positioned it on a perfectly level surface. This is a huge plus for me.
Compatible with Many Devices: PIQO's compatibility with many gadgets makes it easy for you to connect any of your favorite devices, including smartphones, game consoles, computers, and laptops. This device offers universal platform compatibility with a wide range of devices ranging from Android, iOS, macOS to Windows.
You can also use its built-in Wi-Fi and Bluetooth 5.0, which allows connection with multiple devices. This enables AirPlay and screen mirroring, which I use all the time with my iPhone. I often enjoy using AirPlay to wirelessly mirror the screens of my devices it supports. Access your photos and videos, then cast them so that your family and friends can enjoy, or you can also access your work presentation from your phone for your team work to see. Powered by Android and Google Play, Piqo is compatible with millions of apps that you can find on the Google Play Store.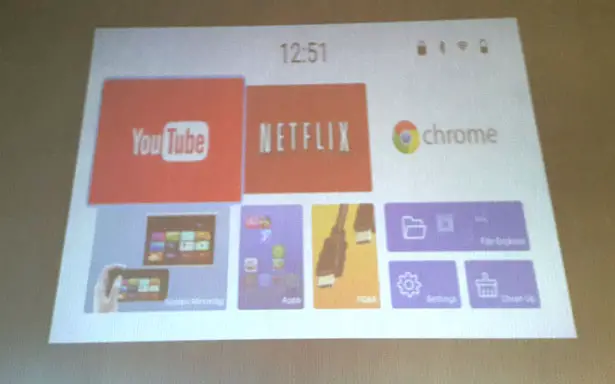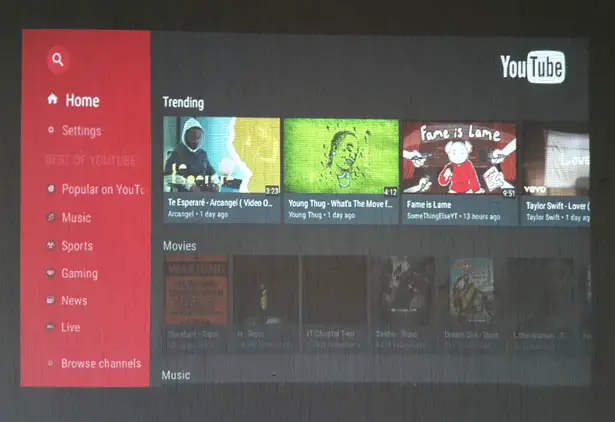 Offline Storage: PIQO offers 16GB of internal storage that you can extend via a USB key to store movies and other media. Therefore, whenever you plan to take this gadget with you, maybe for your family vacation where you may not have access to the Internet, you can always watch your favorite movies or TV shows.
Even streaming services like Netflix and YouTube will let you download their video content and make it available for offline use.
What can be improved?
After using PIQO for about 2 weeks, I must admit that I am becoming dependent on this device, especially for work. There are few cons that I believe should be addressed by the company for the next version. Faster loading time would be much appreciated, at the moment, it takes about five to six seconds after pressing the power button until I can see the screen with PIQO logo projected onto the wall, and longer until I can see the Google Play interface. Well, yes, compared to many other projectors, PIQO is considered load fast, but I really hope it gets better for the upgraded version.
PIQO gets pretty hot after one hour of continuous use, even though the body has good ventilation, but somehow, it's still not enough for heat dissipation. Therefore, never ever, use this projector in a hot room, it might cause PIQO to overheat. The 1080p resolution doesn't really show unless the room is completely dark, which almost impossible to get.
The last one, even though PIQO features touchscreen menu on top, it doesn't seem to be intuitive enough, but it's good to know that it also comes with a remote control.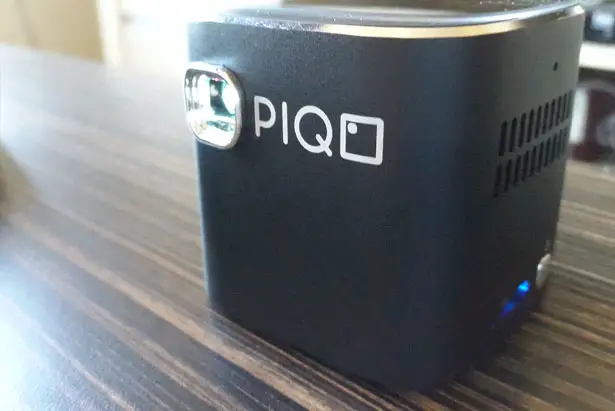 Conclusion
PIQO is a mini projector I believed has helped me enormously in my work as a sales representative. Its compact, lightweight and portability features make it possible for me to move with anywhere I am going. Besides, it is compatible with a lot of devices; Android, iOS, macOS to Windows and even offers built-in Wi-Fi and Bluetooth 5.0 which supports Apple AirPlay to wirelessly mirroring as well as offline storage. Yes, there are some cons, but for me, the pros weighs more than the cons, it's still worth the money (discounted one, but not for the full price).
At the moment I'm writing this review, PIQO Mini Projector is offered at discounted price of $379, you can purchase it here: https://www.piqoprojector.com/products/piqo-projector-1. Get 10% off by entering this code: PIQO-ML85HY.
Tuvie has received "Piqo Mini Projector" product from our 'Ask for A Review' feature, where we receive test unit/product sample for a review.
*Some of our stories include affiliate links. If you buy something through one of these links, we may earn an affiliate commission.