Presenting a perfect balance between grill space and portability, NOMAD is a premium charcoal grill and smoker that can be carried around just like a suitcase. This portable grill provides you with ability to sear at high heat while smoke low and slow through its 425 square inches of cooking space. This lightweight grill has high durability thanks to its cast aluminum construction, it's sturdy as well as versatile. Whether it's for baking, barbecuing, searing, or smoking, you can rely on NOMAD Grill and Smoker to deliver a perfect result.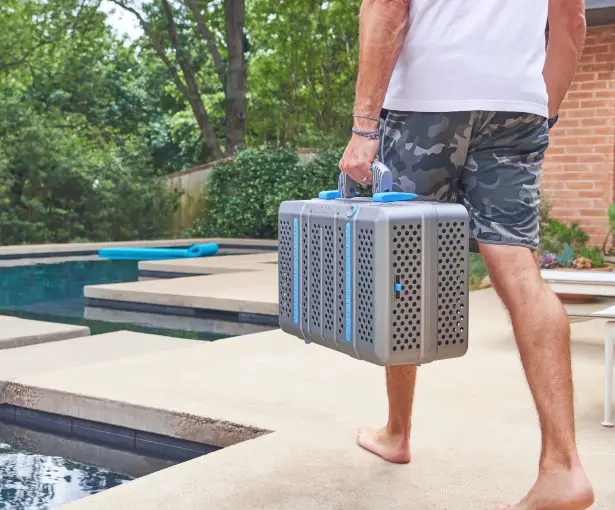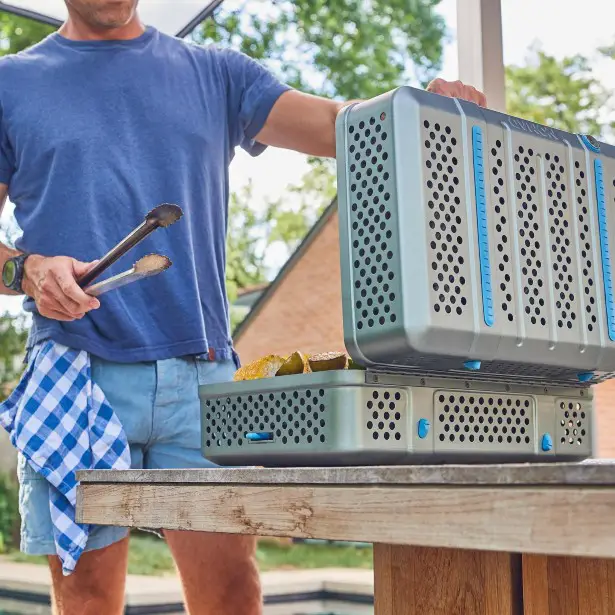 NOMAD Grill and Smoker combines innovation and practicality, it's a perfect grill for camping, fishing, tailgating, or backyard barbecuing. It features multi-layer construction and patent pending SurfaceSafe tech to keep the outside shell temps remarkable low. In this way, you can set your rig on many unconventional surfaces. This grill also comes with built-in Tel-Tru MFG's bimetal thermometer with uncompromising accuracy. The stainless steel grates are domed for extra coal clearance, they offer superior strength, the vent sliders with high-temp magnets provide optimal damper control as well as no-spill mess mitigation and ash containment.
The solid-body cast construction contributes to the overall appearance, it's a beautiful designed product with ergo-grip for all-day carrying comfort. NOMAD is a bad ass charcoal grill with capability to produce high heat.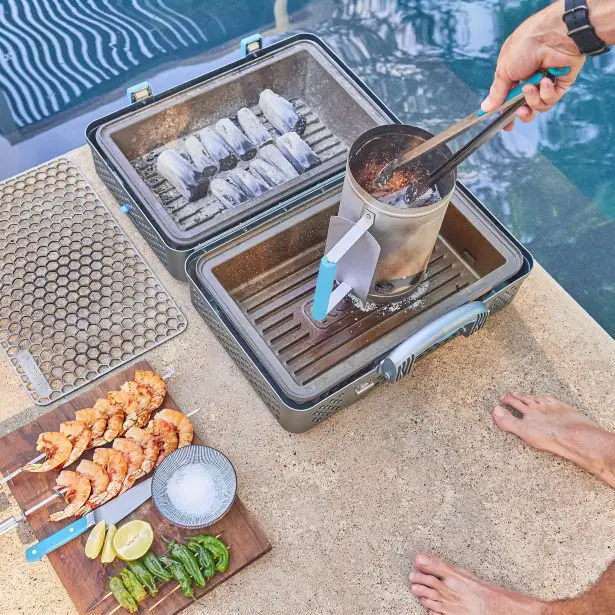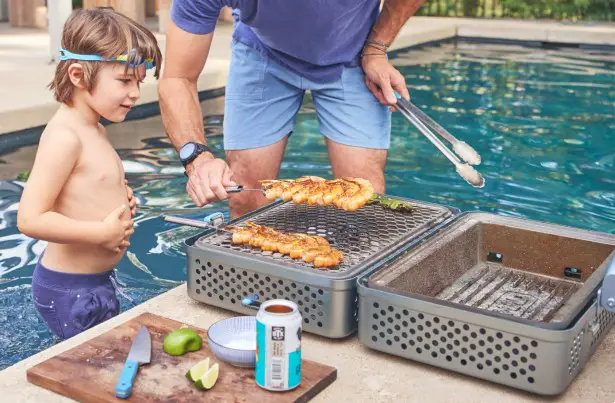 More images of Nomad Portable Smoker and Grill: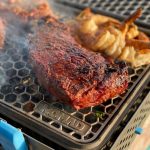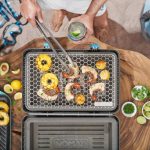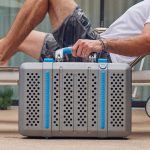 *Some of our stories include affiliate links. If you buy something through one of these links, we may earn an affiliate commission.