HidrateSpark is a smart water bottle that has its own app where you can trace your water intake to make sure you stay hydrated. This BPA-free stainless steel bottle can keep your drinks cold for about 24 hours without sweating. Each bottle is equipped with a sensor that would track your water drinking automatically, this sensor can also display essential information about your water intake through an app, all you need is a Bluetooth technology. Furthermore, for Apple users, the app also syncs to your Apple Health where it'll adjust the amount of water you need to drink when you record an exercise. [Buy It From Amazon]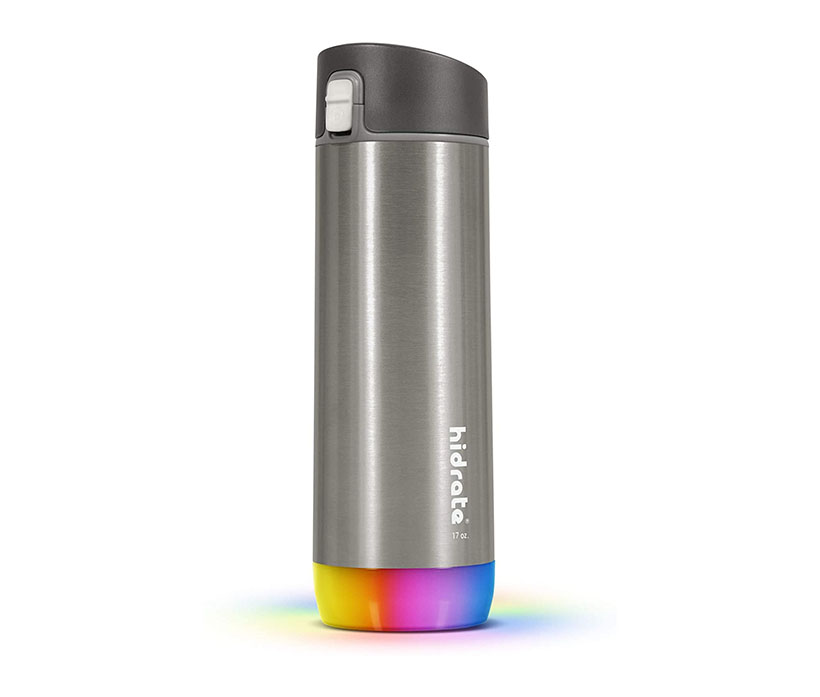 The LED smart sensor pucks glows to alert you when it's time to drink, this new design of HidrateSpark also comes with rechargeable battery and a fast-charging cable. You can set several custom glow colors and light pattern from the app, you can also choose the type of lid between a pour lid or the one with a built-in straw. Please don't use this product with hot liquids, also do not wash or submerge the sensor.
The glow of those LED lights from other brands might be too bright, but not HidrateSpark Steel bottle. It is bright but not obnoxious, you can set several other convenient glow from the app, there are several preset colors that you can choose. [Buy It From Amazon]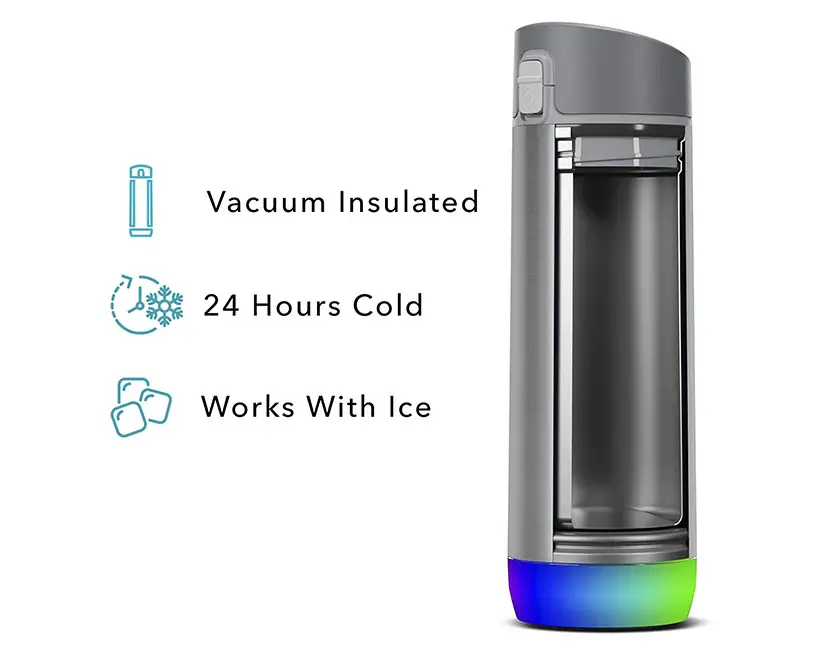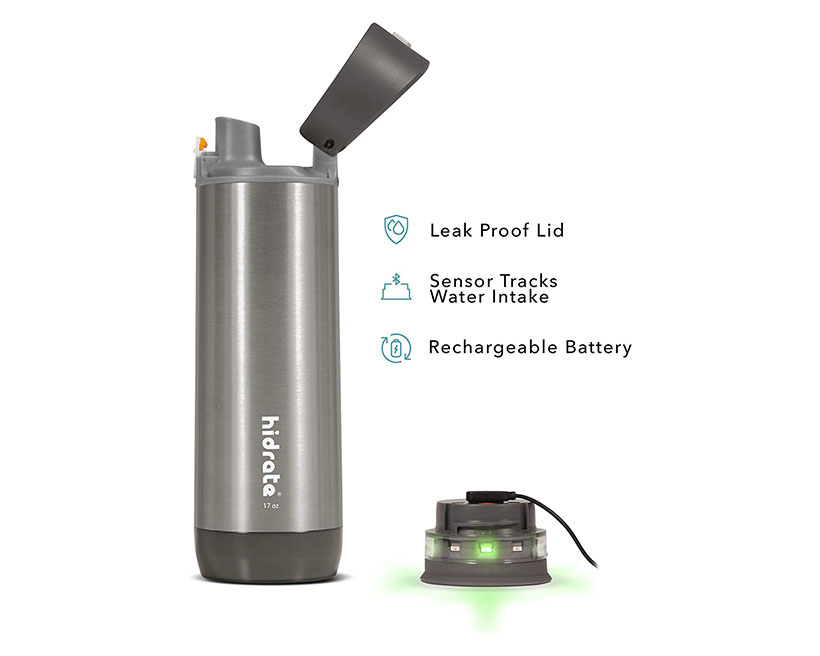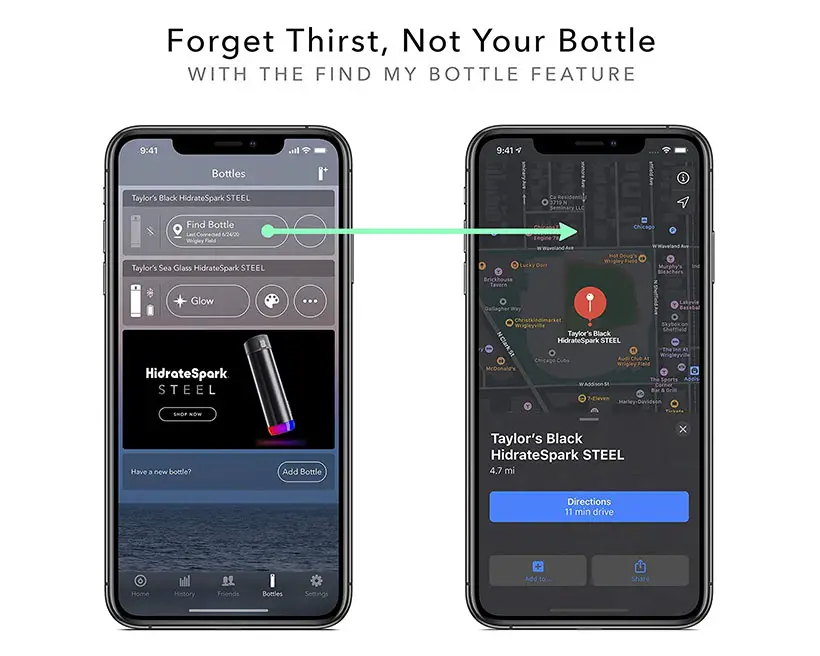 *Some of our stories include affiliate links. If you buy something through one of these links, we may earn an affiliate commission.