NOMAD is a digital musical instrument designed by Orit Dolev, an award winning designer who focuses her works on cross section of physical and digital experiences. Nomad is your music on-the-go, featuring minimalistic form and flexible strings, making it easy to carry around. This project aims to encourage mobility and adventure without sacrificing your love for musical creation, anytime, anywhere.
The design maintain familiar feeling of a conventional guitar, the wooden neck feels comfortable to hold and those pressure sensitive frets and flexible strings offer you the same feeling of playing traditional music instrument, the difference is, you'll never break or get out of tune. You can pair this music instrument with an app, NOMAD allows you to play endless variety of sounds.
Designer : Orit Dolev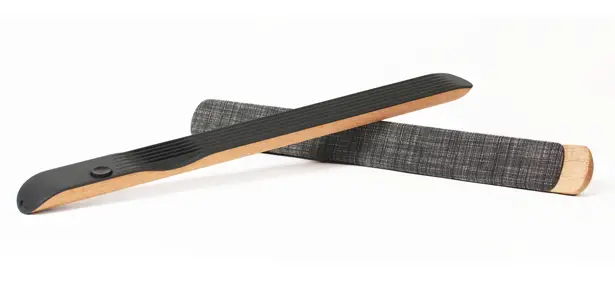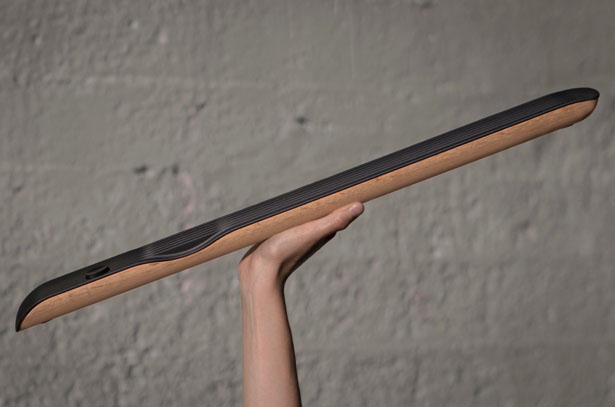 Don't want to disturb others? You can play music through headphones, you can also connect it wirelessly to a portable amplifier then share your musical creations with friends. We really love the idea where the amplifier also functions as a case cover, protecting and complement NOMAD.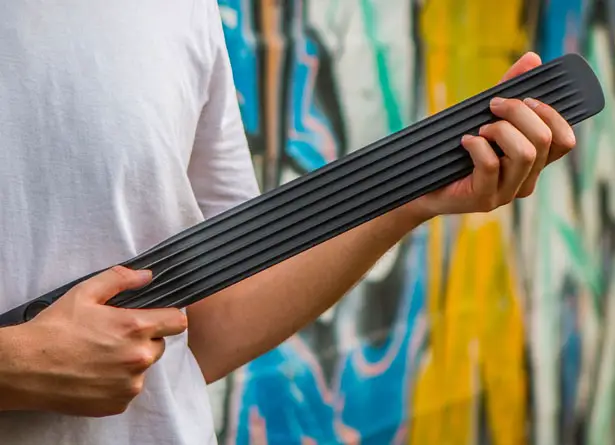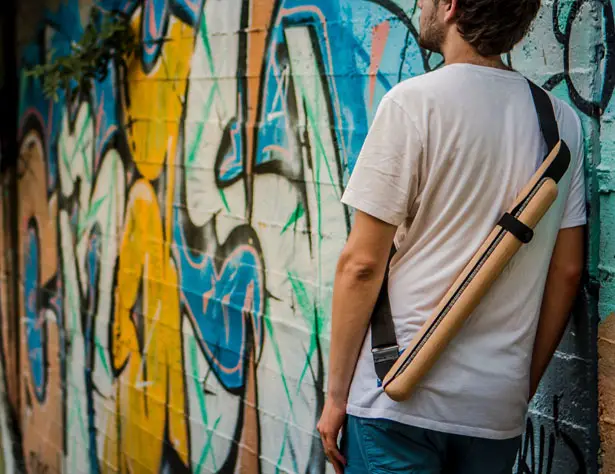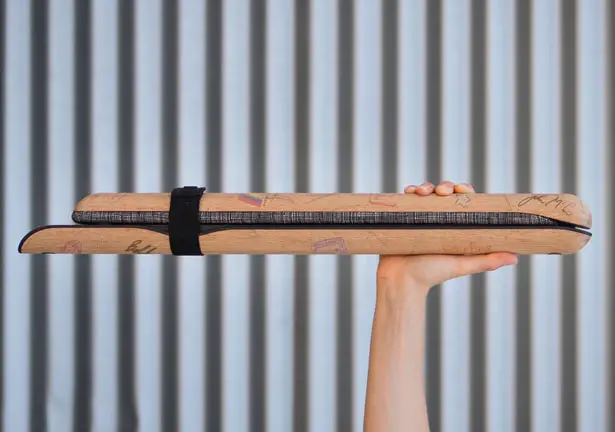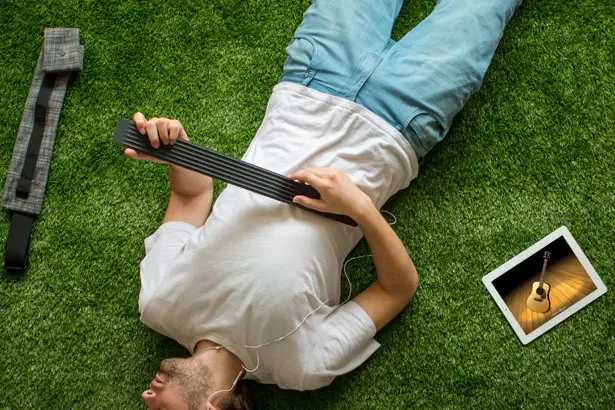 *Some of our stories include affiliate links. If you buy something through one of these links, we may earn an affiliate commission.