Giving can be the source of comfort and happiness, we all should give to one another. NETINA Shoes Series have been designed to allow people to give with as little as effort as possible. We also want to say these shoes are socializing shoes where strangers might come to you and ask for help, a good way to start a conversation.
NETINA Shoes allow you to give on-the-go without a care and without any additional resources on top of what you've already have. Giving is easy and effortless.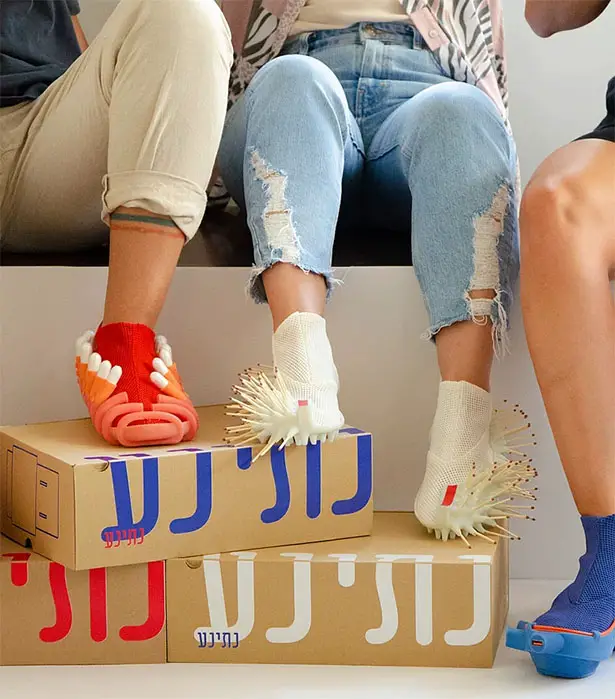 NETINA is available in three pair of shoes: Blue, White, and Red. The Blue model allows you to share or give electrical power to whoever needs some juice for their gadgets. The White model allows you to give a fire from all those matchsticks. The Red model allows you to give tampons of different sizes to others who need it.
NETINA project by Netha Goldberg demonstrates unconventional way to answer our needs to help/give effortlessly in order to create beneficial and open society. The focus of this project is giving, hopefully it would stimulate users and lead toward real activism.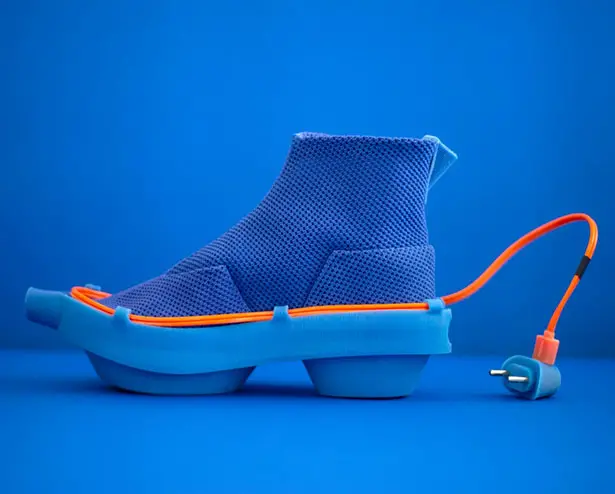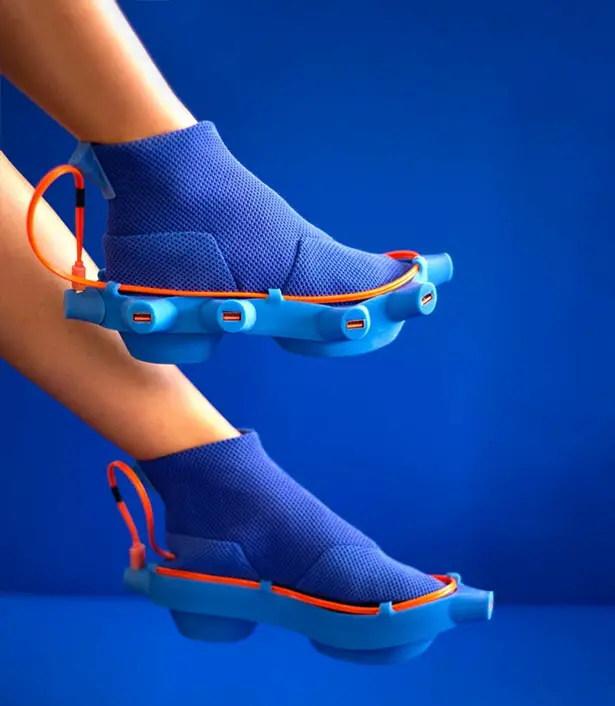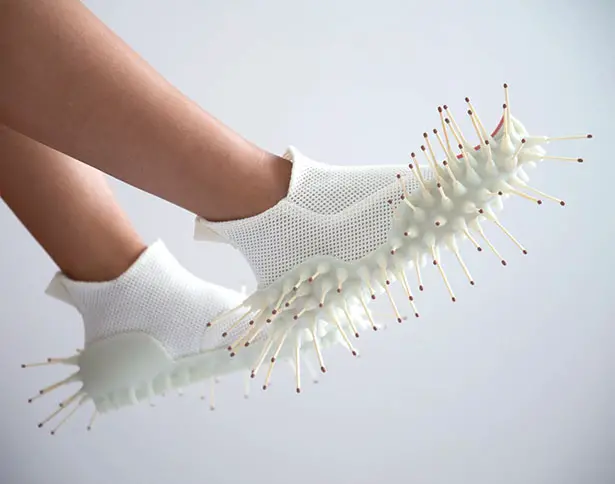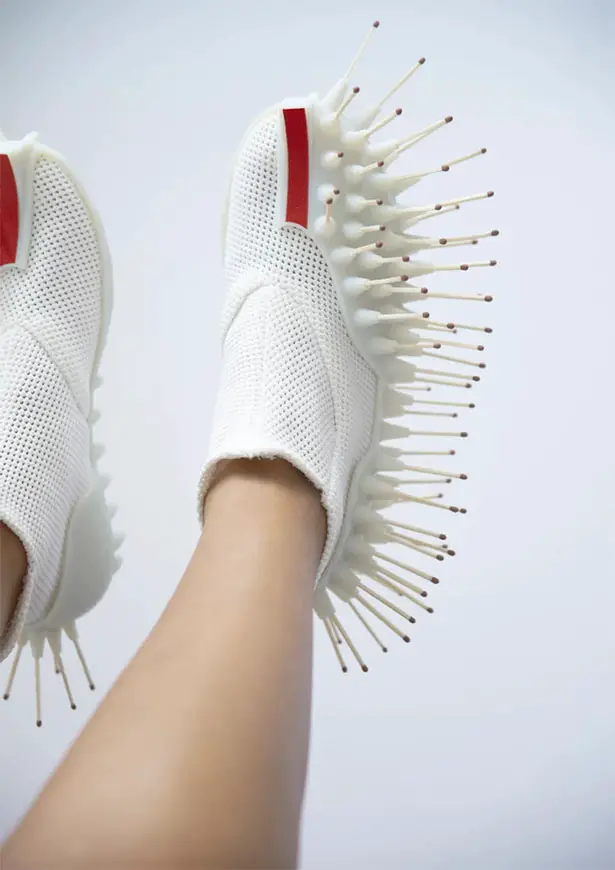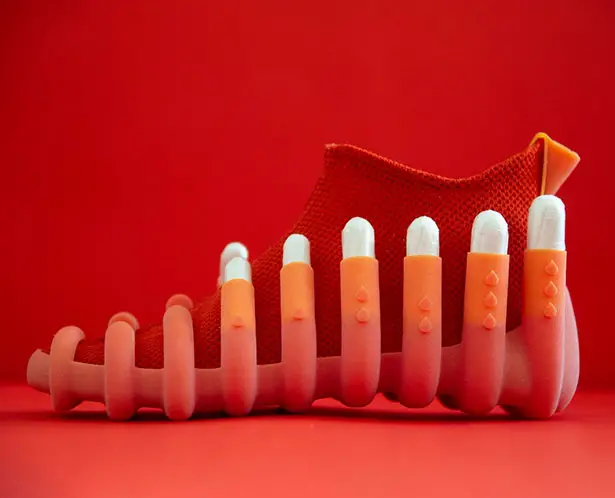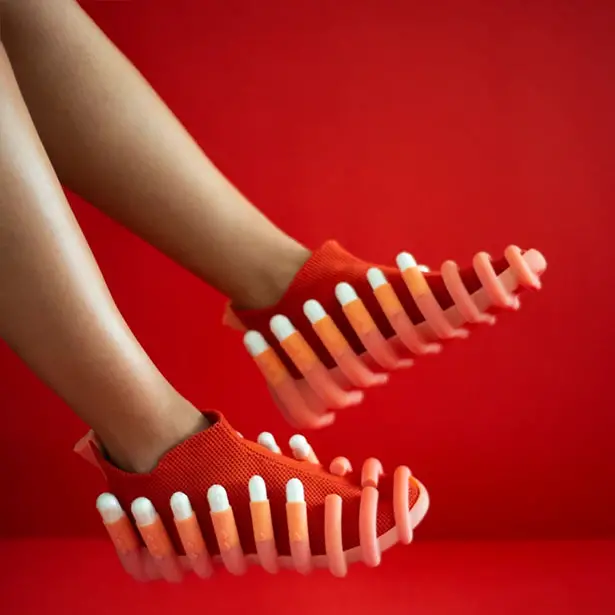 Photos by: Ori Shifrin Anavi
*Some of our stories include affiliate links. If you buy something through one of these links, we may earn an affiliate commission.