Hulkman Alpha 100 Jump Starter is an essential device to have especially for winter. Many people experience car starting problem, not just in winter but probably throughout the year. This jump starter device is a must have for every car owner, the Alpha series offer advanced product series that feature intelligent matching technology to make sure it's ready to automatically jump start when needed. No more dead batteries in winter.
Conventional jump starters rely on batteries that require to be charged for an hour before it can jump start your car. These batteries are also rely on chemical reactions to work, it means that it might not work in freezing temperatures of winter. Alpha 100 Jump Starter helps you to start all 12v engine vehicles, reliable device in a very compact size. [Pre-Order]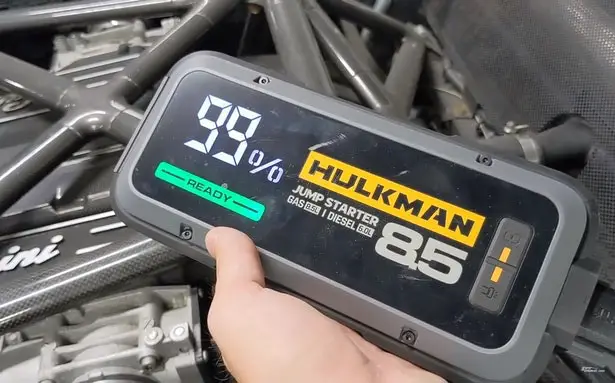 Featuring 3.3-inch large screen, Hulkman Alpha 100 Jump Starter, you'll be able to clearly see the indicators, such as power display, user tips, or operation warnings. This unit also comes with multiple advanced safety technologies such as reverse-polarity protection, over-current protection, overload protection, over-voltage protection, high temperature protection and low temperature protection. When you use poor quality jumper batteries or cables, it can lead to fire or even an explosion. Alpha 100 Jump Starter promises 100% hyper-safe spark protection, it'll protect you and your car's well being.
Having 32,000 mAh ultra-large battery capacity with 4000A peak current, Alpha 100 is able to cover all 12V vehicles such as cars, motorcycles, ATVs, SUVs, UTVs, and also watercrafts. Thanks to efficient chip solution, this device has long standby time that holds its charge for up to 24 months when not in use. [Pre-Order]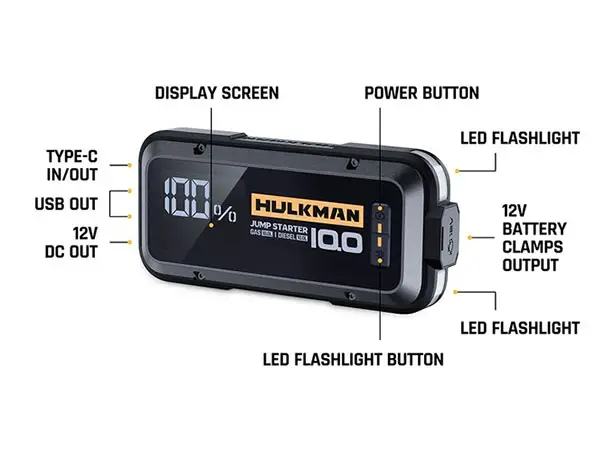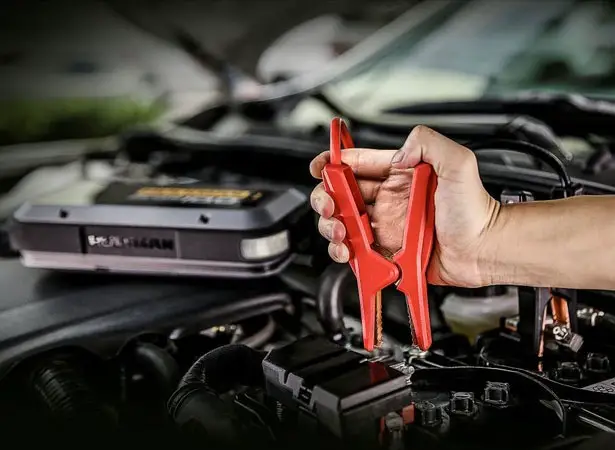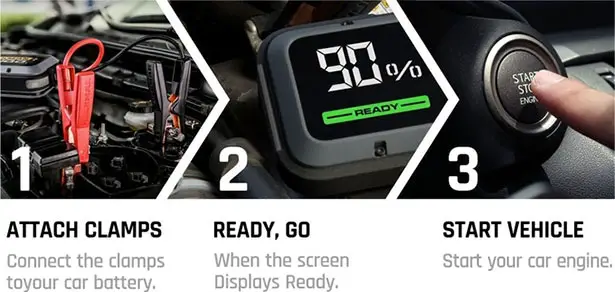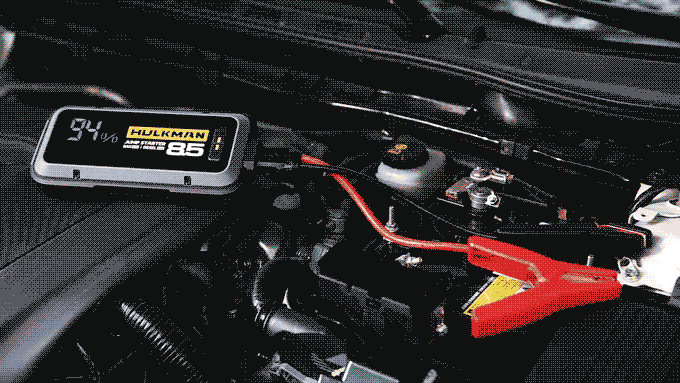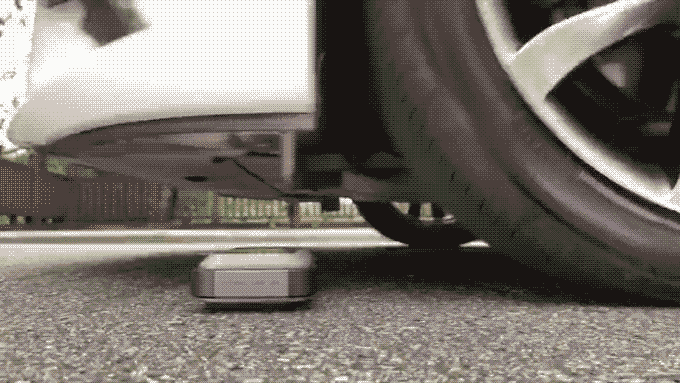 *Some of our stories include affiliate links. If you buy something through one of these links, we may earn an affiliate commission.