Modern Tivoli Audio Model One Radio delivers quality experience of a forgotten media. Nowadays, many of us prefer to listen to music streaming service, YouTube music, podcasts, or our own music collection. Radio has become forgotten medium, we have forgotten that there were times when we relied on a radio for news and entertainment.
Model One wants to bring back the joy of radio listening, seriously, not because I'm old-school, but there are times when I don't feel like choosing what kind of music I want to hear, so let's listen to a radio. Model One has a tuner that brings clarity to many of weakest stations, the handmade wooden cabinet makes it an ideal acoustically inert housing. Do you know that during this Coronavirus (Covid-19) pandemic, radio listening booms while music streaming stalls? It seems that people are looking for companionship (listening to the host) not just listening to music. [Buy It Here]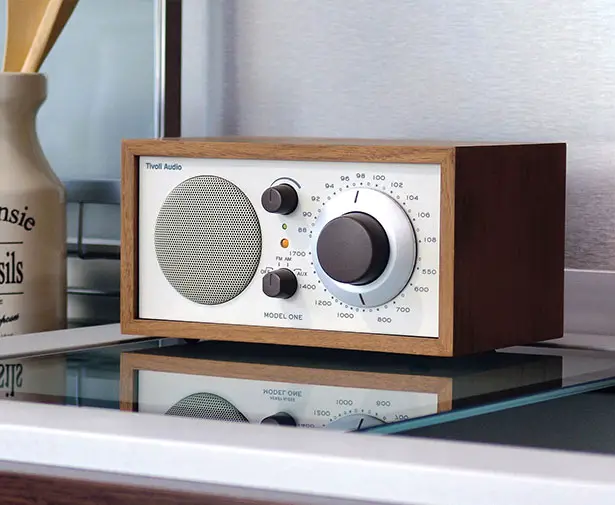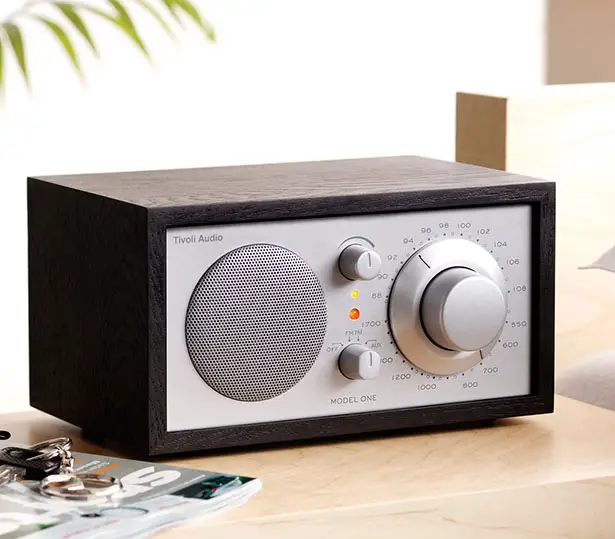 Tivoli Audio Model One Radio features three knobs (power source, volume, and dial), ah…the analog bliss, simple things that we often take for granted. The simple appearance houses a quality analog craftsmanship, it facilitates higher sound reproduction and best in radio reception. The speaker grill and control knobs blend perfectly to create a balanced modern look and feel. The single mono speaker delivers art form or analog audio, while the heavy-magnet long-throw driver is combined with a frequency contouring circuit to automatically adjust output over half-octave increments. Basically, this radio provides you with accurate tonal balance and bass response.
Just in case you prefer to listen to your own music, you can use that auxiliary input or plug your headphones into the headphone jack on the rear panel. [Buy It Here]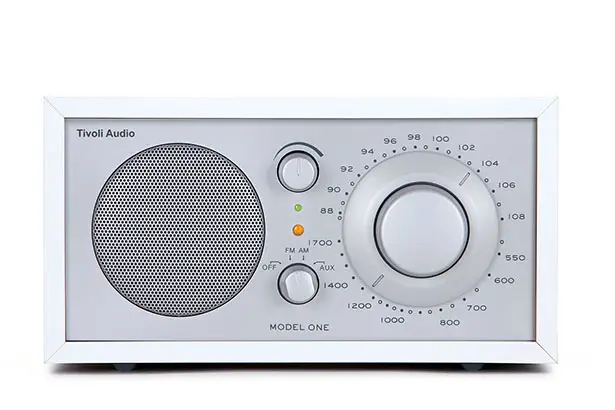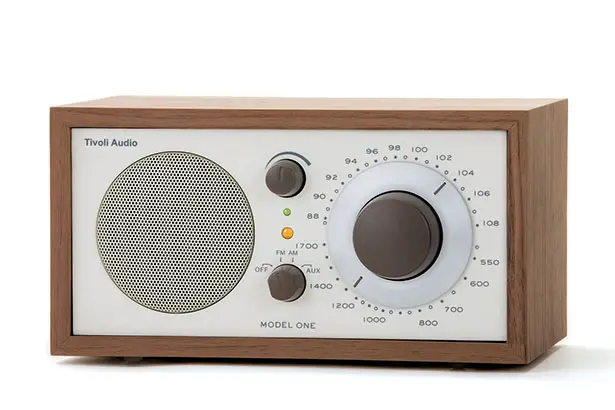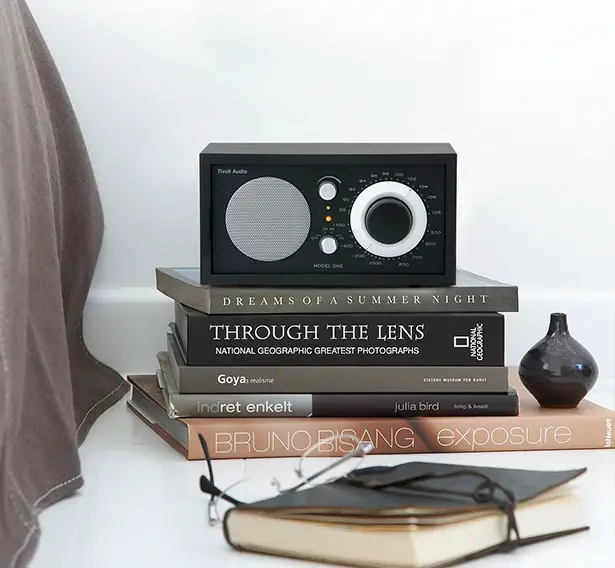 *Some of our stories include affiliate links. If you buy something through one of these links, we may earn an affiliate commission.