Living Roof is a futuristic compact and self-sustaining capsule for urban rooftops. It's been designed to cover essential elements such as a refuge to recover, plan excursions into the city, or just simply stare into the stars. The minimalist interior design allows its user to focus and concentrate along with the highly efficient enclosure provide the answer to one of the impossibility in modern lifestyle: the contemporary citizen seeks mobility but also wants to tread softly on the environment. "Living Roof" by NAU offers short-term housing unit which produces more energy than it consumes.
Living Roof is intended as an alternative to hotel rooms or temporary residence for multi-city travelers. Today's traveler wants to experience urban lifestyle as the locals do. This project counters the trend of concentrating hotel guests in tourist ghettos by spreading individual suites throughout the city. Their location changes every 2 years to provide unexpected adventures for repeat visitors. Inside the suite, guest can find interactive guide which is completed with video preview and menu listing. This information can be transferred into a PDA or other gadgets. Checking in is a simple as inserting guest ID on an external terminal. A hatch slides open, stairway extends, and a pleasant voice welcomes guest inside.
Designer : NAU Design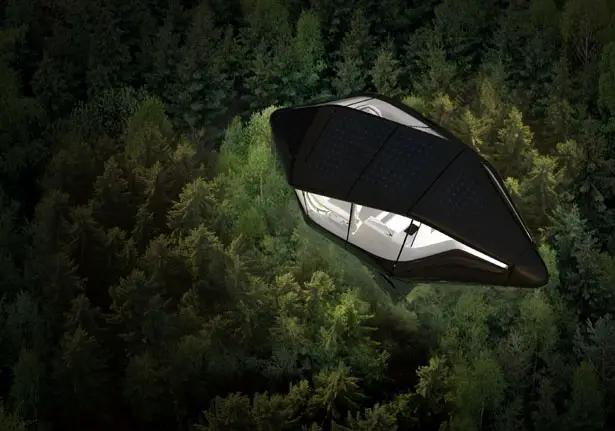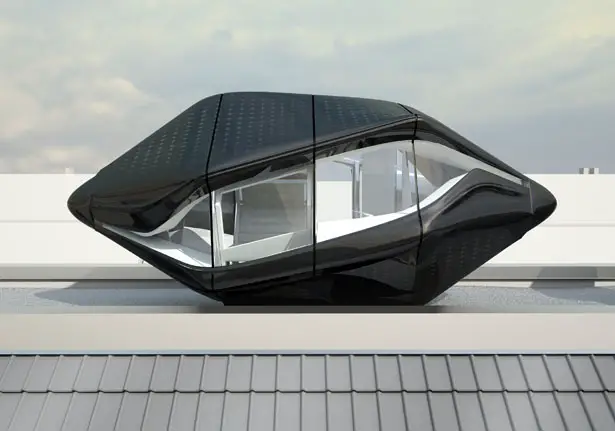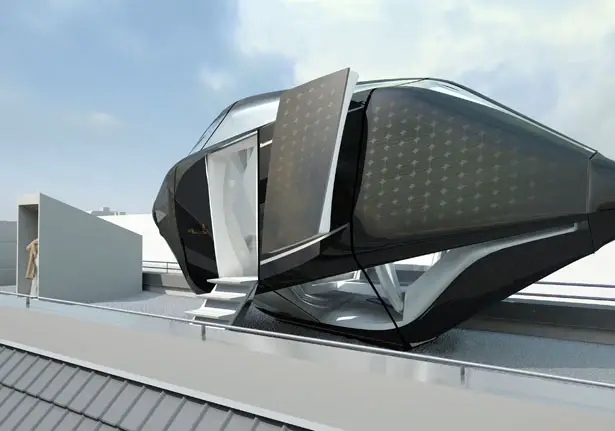 Guests will first take note of the interior's reduced palette, harmonious curves and panoramic wrap-around window bands. The real innovation however resides in the Living Roof's accommodation of the occupant's functional needs. Rather than dispersing different activities — increasing the unit's size and demands for heating and cooling — a rotating ring vertically combines sleep, lounge and work areas. Guests can choose to lie in bed while gazing through a skylight, watch a film while looking out across the skyline, or do a bit of work simply by rotating the ring to the desired module. Bathing and cooking functions are sequestered at one end, assuring a bit more privacy and a firm connection to the waste water filtration system. The feel is closer to a first class cabin than a hotel room, with flush-fit panels, built-in information systems and plenty of clever storage to stash belongings out of sight. A large information screen provides the latest dining tips or a wide screen cinematic entertainment experience. Comfortable upholstery softens the experience while the window bands provide views overlooking the city from all directions.
On the edge between hotel and residence, individuals booking a weekend getaway or frequent business travelers, will find the Living Roof an attractive option. Guests can sleep with a clean conscience; as you rest and recharge, so does the Living Roof. Even when visitors exit the unit, and set it in dormant mode, its photovoltaic array continues feeding electricity into the electrical grid or on board battery packs. Depending on guest use, over the year the suite can be a net electricity generator. This, along with a rainwater capture and gray water filtration system, make the Living Roof one of the world's greenest structures.
Luxury, style and ecology are effortlessly provided in the Living Roof, a new urban retreat.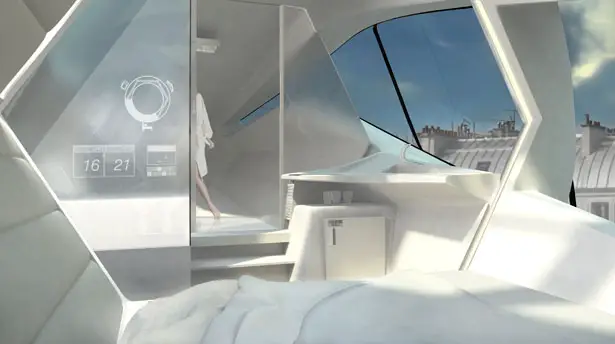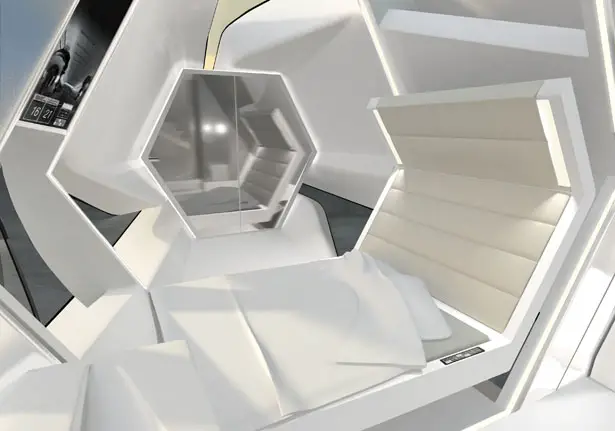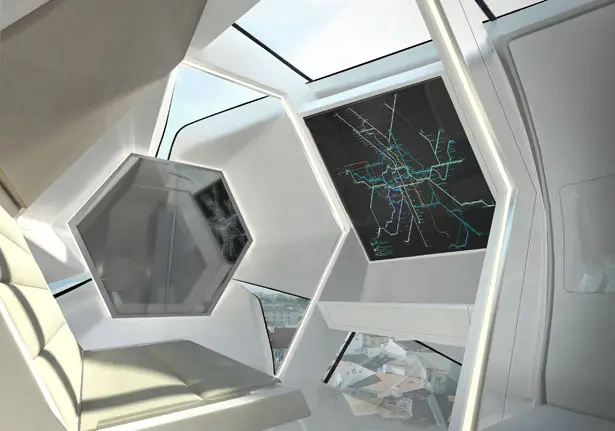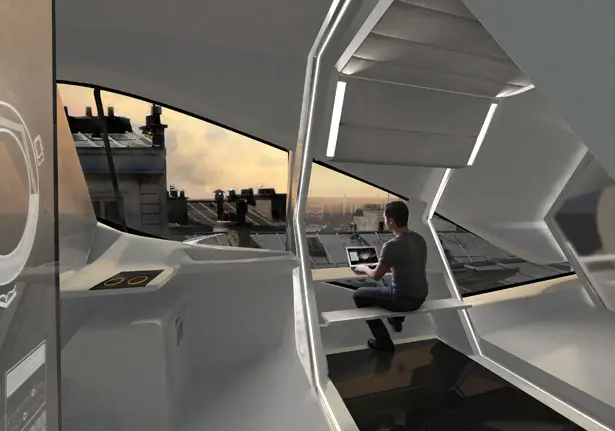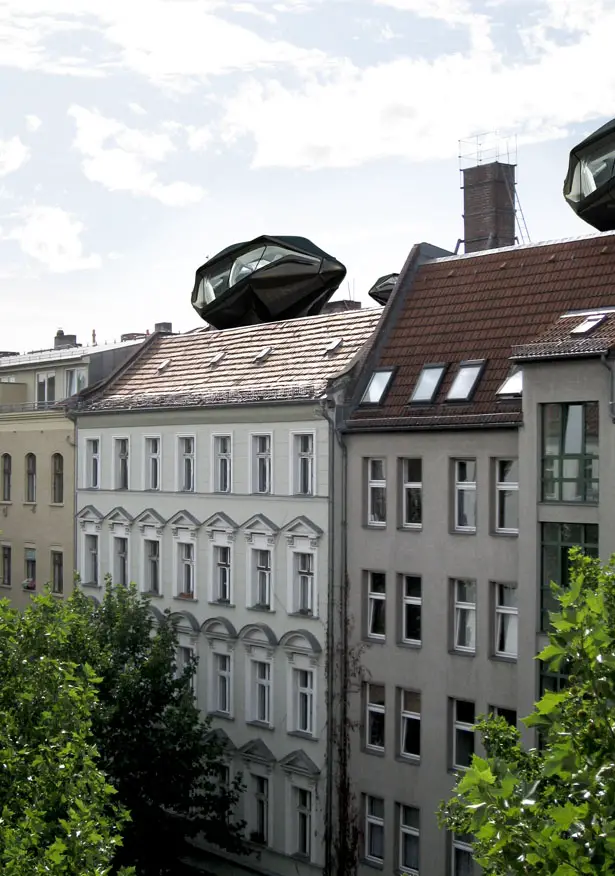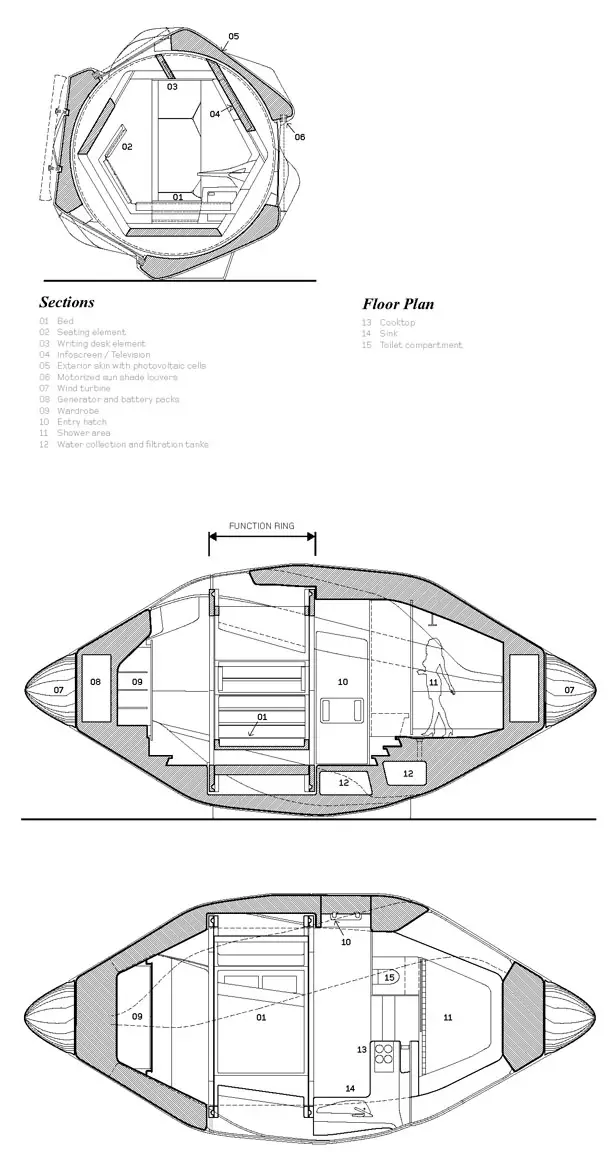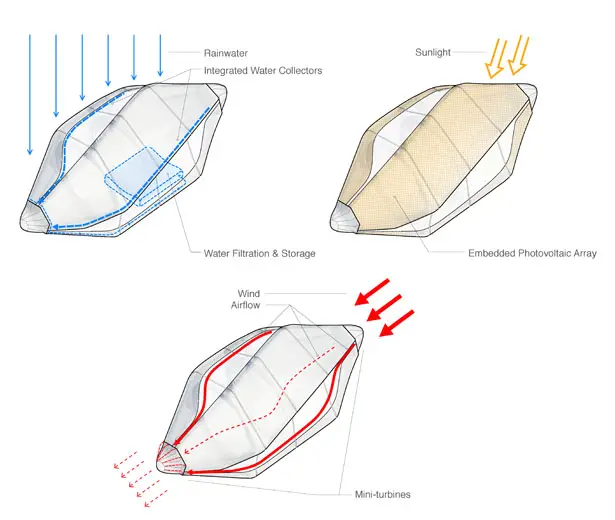 *Some of our stories include affiliate links. If you buy something through one of these links, we may earn an affiliate commission.