Shopping cloths online is always convenient except that you can't try it in front of a mirror before purchasing. In this connection, Intel approached frog with a new concept of POS (Point-of-Sale), a rich, multimedia and interactive shopping experience combining the sensory affluence of retail shopping with the handiness of online shopping that will get customers away from the computer monitors and back into stores.
The concept's touch-screen user-friendly interface and industrial design features the lower energy consuming Inter CPU and the ability of remote management, coupled with the upgradeability and adaptability of the hardware design, representing operational savings and reduction in total cost of ownership. With this modular architecture, retailers will be able to configure the features and the styling of the system and can reach the customers through more touch points. Also, the design will provide the opportunity to boost revenue through intelligent cross-selling tools, digital signage and targeted ads.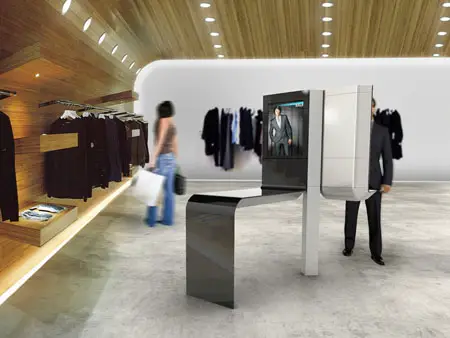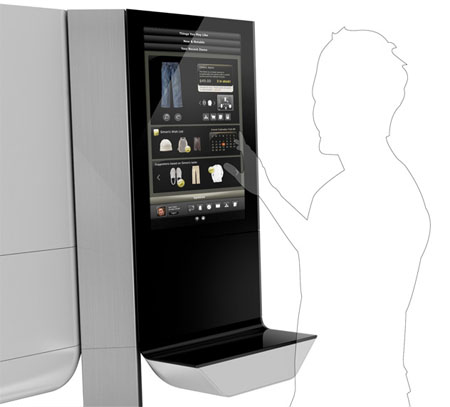 With this concept, customers will get personalized and heightened shopping experiences according to their needs, whether they want to check product recommendations and reviews, store information or sales, all they can have through this high-tech, self sufficient and intelligent system. Thus, customers will get an efficient, informative and streamlined real life shopping experience while remaining in touch of the convenience of online shopping.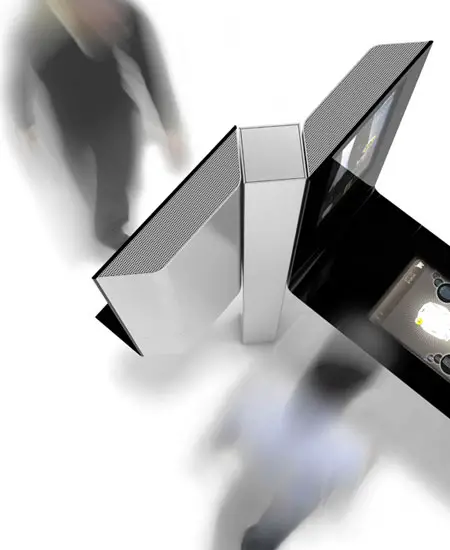 Designer : FrogDesign
*Some of our stories include affiliate links. If you buy something through one of these links, we may earn an affiliate commission.