LALAHOME RealScooper promises all cat owners world's most advanced smart litter box. This litter box wants to become a "game changer" in the self-cleaning cat litter box industry, this is the third generation of fully automatic shelf-cleaning and shelf-refilling litter house. Moreover, RealScooper also comes with auto deodorizing, auto sterilization, and auto-safety protecting features.
Well, just in case you're looking for a new litter box, take a look at this one that offers convenience never seen before. One of exciting features is auto self-refilling function that spares you from scooping duty for about up to two weeks. [Buy It Here]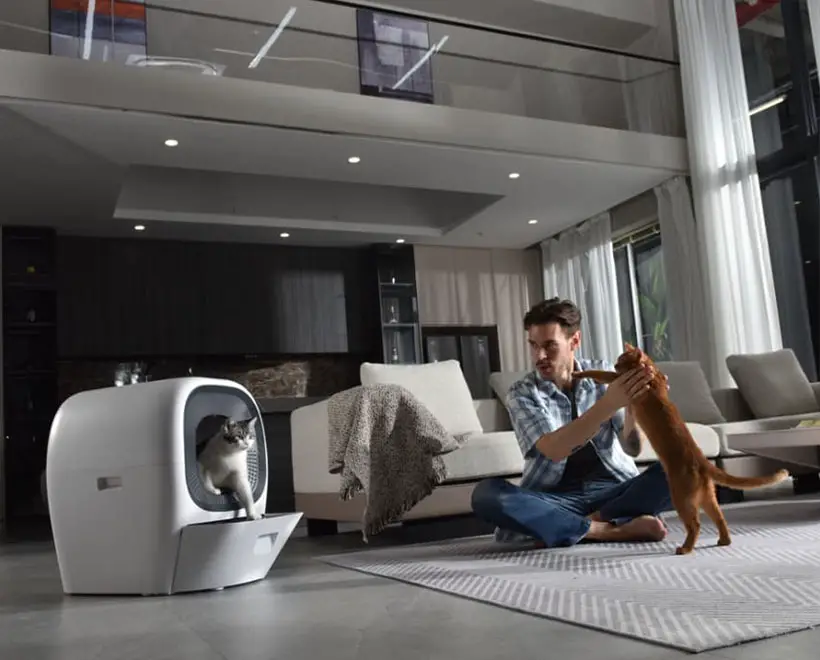 Keep the cat litter bed refreshed simply by releasing additional litter from the top Reserve Chamber. When you need to leave the house, your cat would still enjoy the benefit of fresh litter each time nature calls. LALAHOME RealScooper also makes you feel safe for going away for the weekend. The Reserve Chamber can store up to 13.2lbs of litter, when its weighing mechanism sensor detects low litter levels, it'll automatically replenish the tray with fresh cat litter. RealScooper gives you worry-free vacation or business trip, you don't need to worry about your cat's litter needs. The smart app keeps you informed at all times.
RealScooper comes more than just rotating auto litter box, it utilizes unique human-simulated scooping design. The mechanism replicates traditional hand scooping method, making sure efficient cleaning without pressing clumps into the box. This litterbox works in 3 modes: fully automatic, app remote control, and manual control. It will save you a lot of money on litter while keeping the litter box cleaner. [Buy It Here]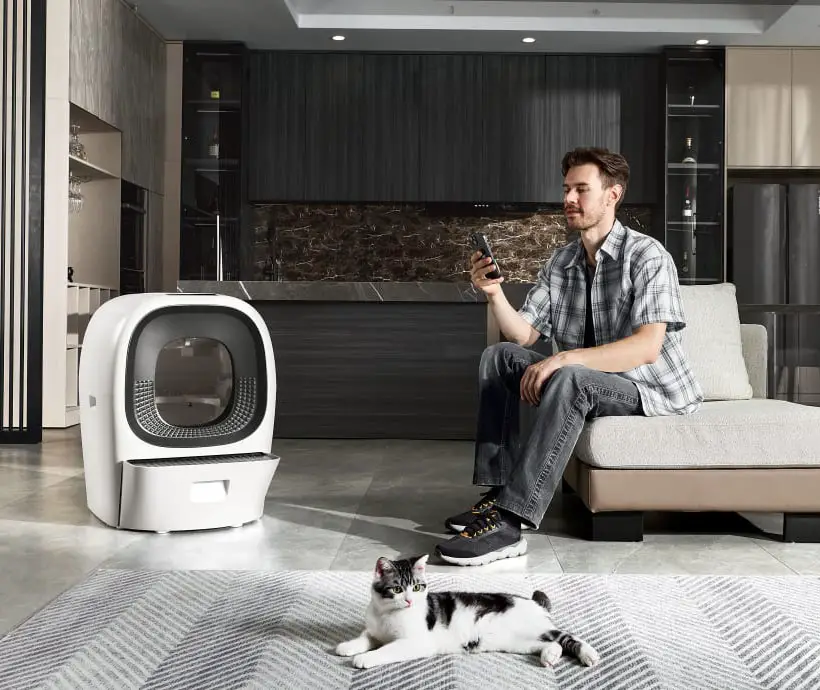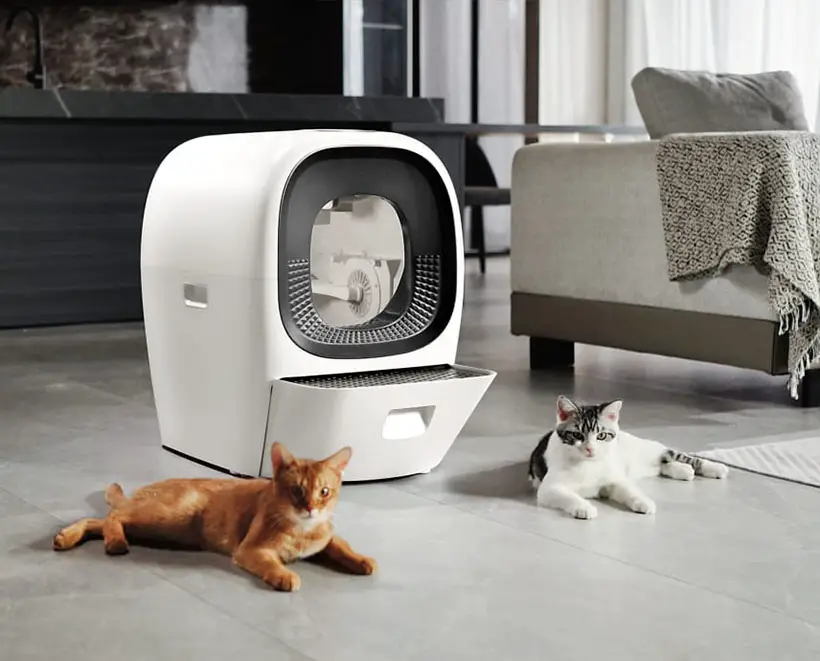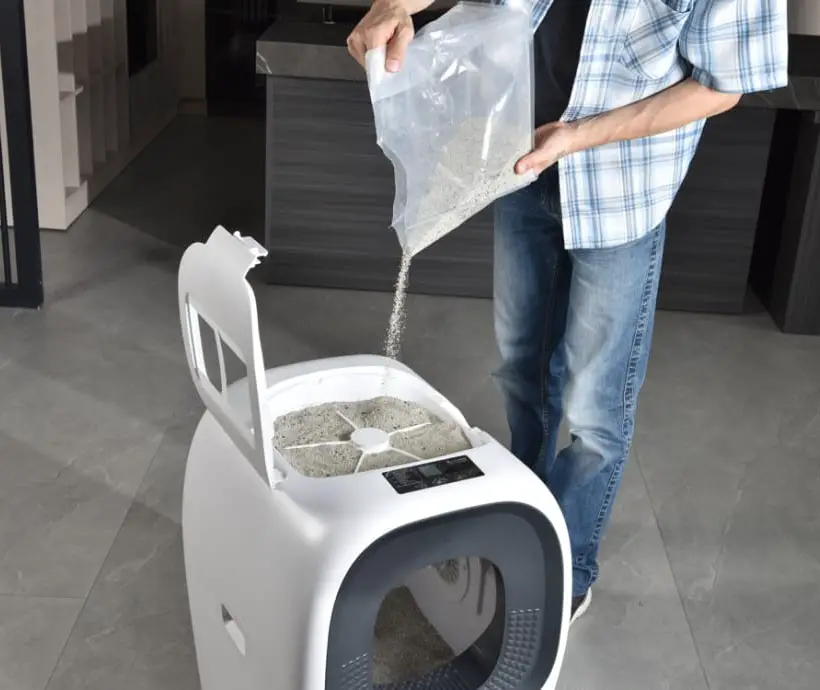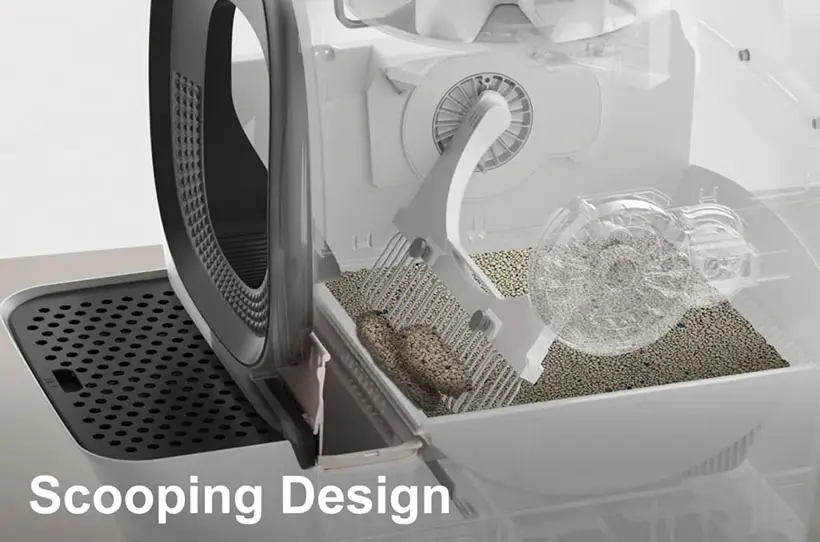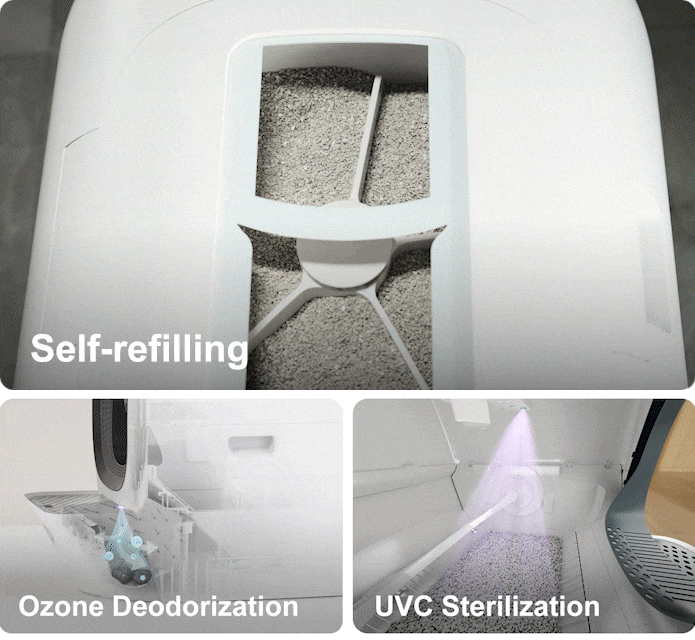 *Some of our stories include affiliate links. If you buy something through one of these links, we may earn an affiliate commission.