Having a premature child is always a difficult experience, especially for those parents who are going over the intimidating and technical environment of NICU or Neonatal Intensive Care Unit. Jenny is a specially designed infant care bed aiming to redesign the role of the parents when they are inside the NICU. This product will allow the mother to stay closer to the child physically and creates a peaceful division between the environment of the unit and her child. It is being anticipated that the combination of Jenny's technical utilities and the affection of the mother will help the child to get well sooner.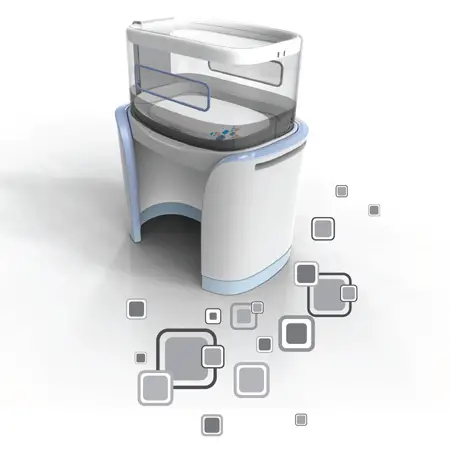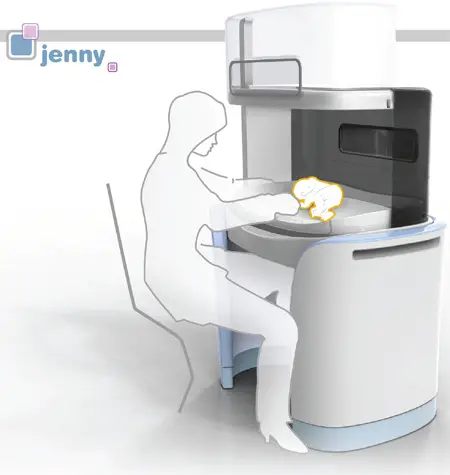 The design of "jenny" allows parents to be physically closer to their babies. The storage is now at the "staff side" of the incubator creating an empty space which parents can use to put their legs. Parent's can open half of the incubator dome and are encouraged to have physical contact with their children.
To facilitate physical contact between parents and child is an important part on the development and care of premature infants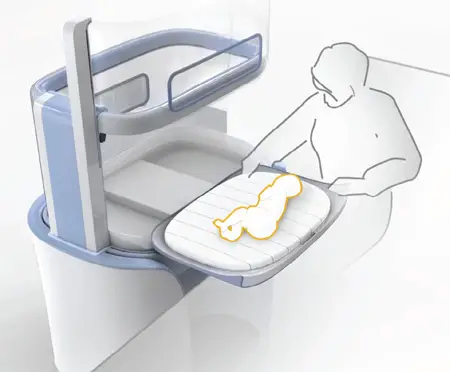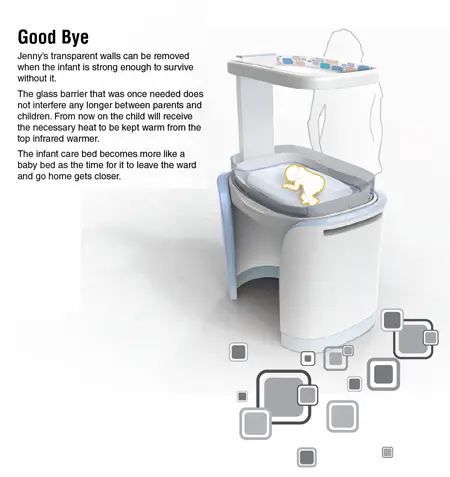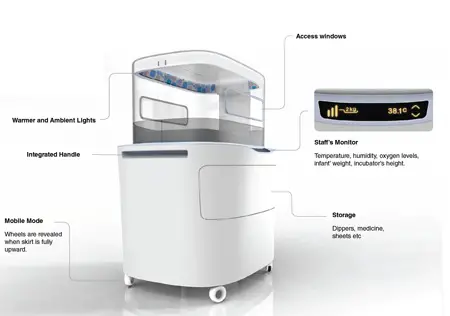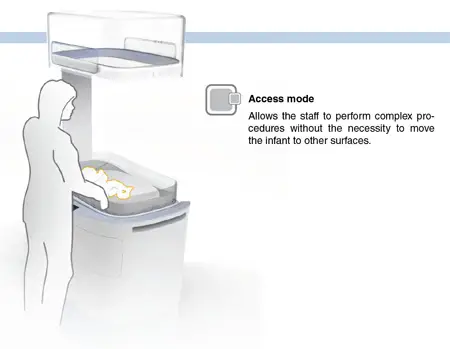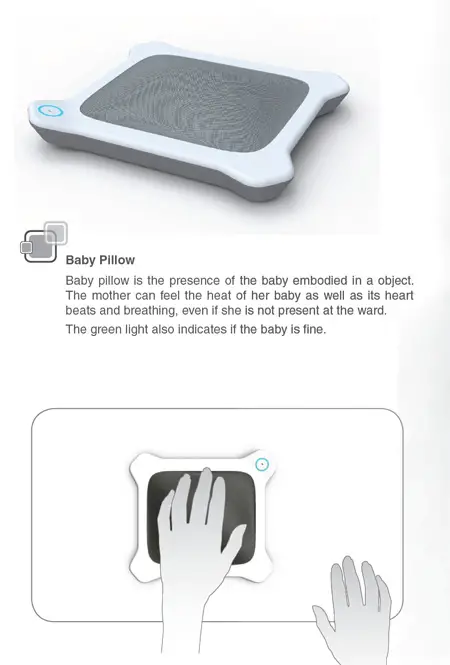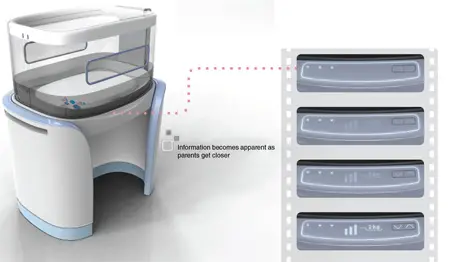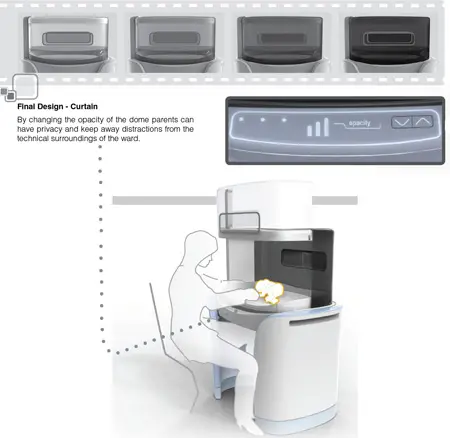 Designer : Thiago Antonelli
*Some of our stories include affiliate links. If you buy something through one of these links, we may earn an affiliate commission.