Guitar players, Mini Electric Guitar Model Building Kit is specifically made for music lovers or musicians alike. It's a model kit that creates a realistic 3D model of a miniature electric guitar, amplifier, and stage. It's seriously awesome. You can easily assemble one just like a puzzle and you don't need any glue.
Each kit contains 140 laser-cut, pre-colored pieces where each piece is made from corrosion resistant basswood. You'll have everything you need to assemble this cute mini guitar in a box, from an instruction booklet, kit tools, and accessories. Just like other DIY building kit, it takes patience and delicate fingers to assemble this guitar. [Buy It Here]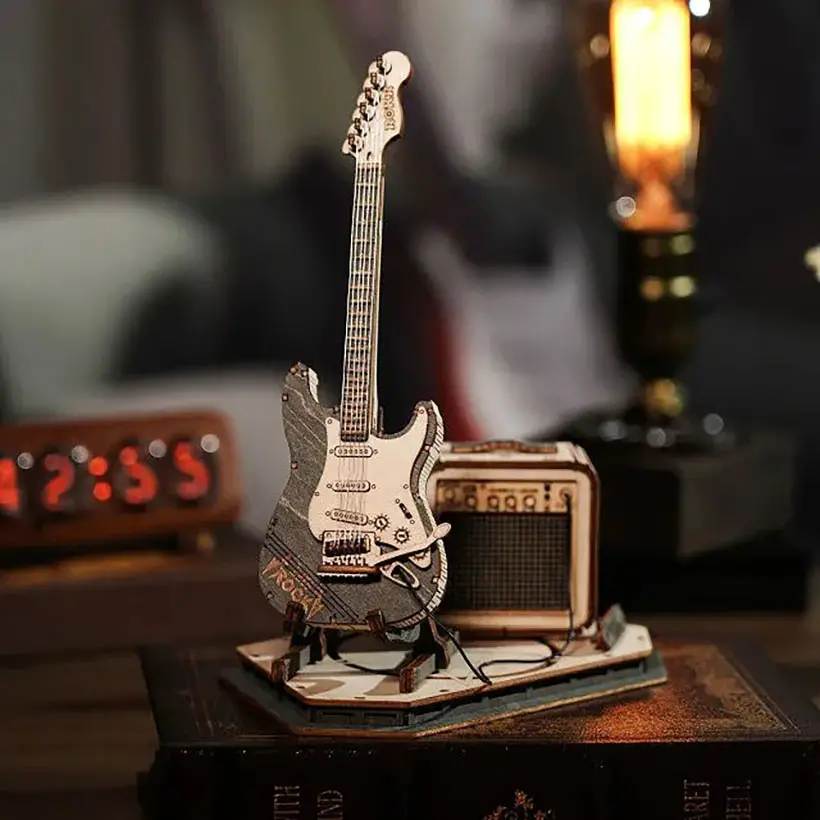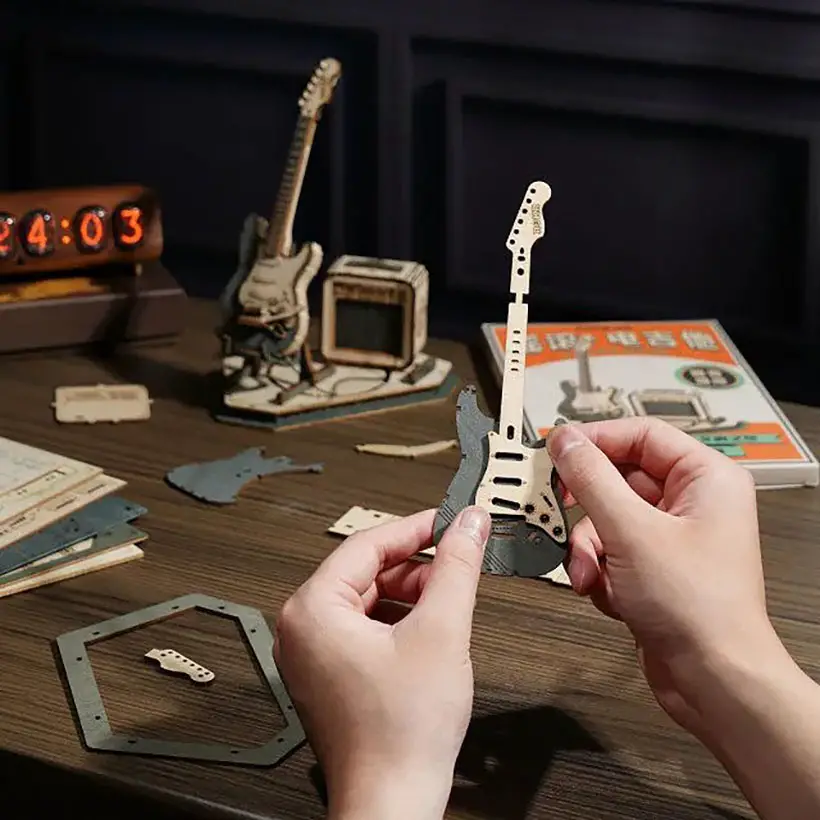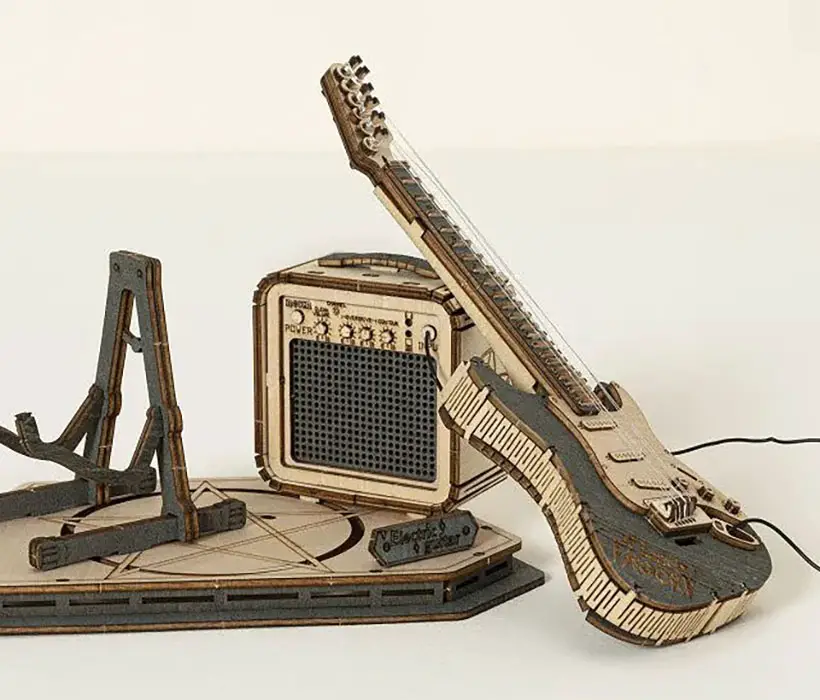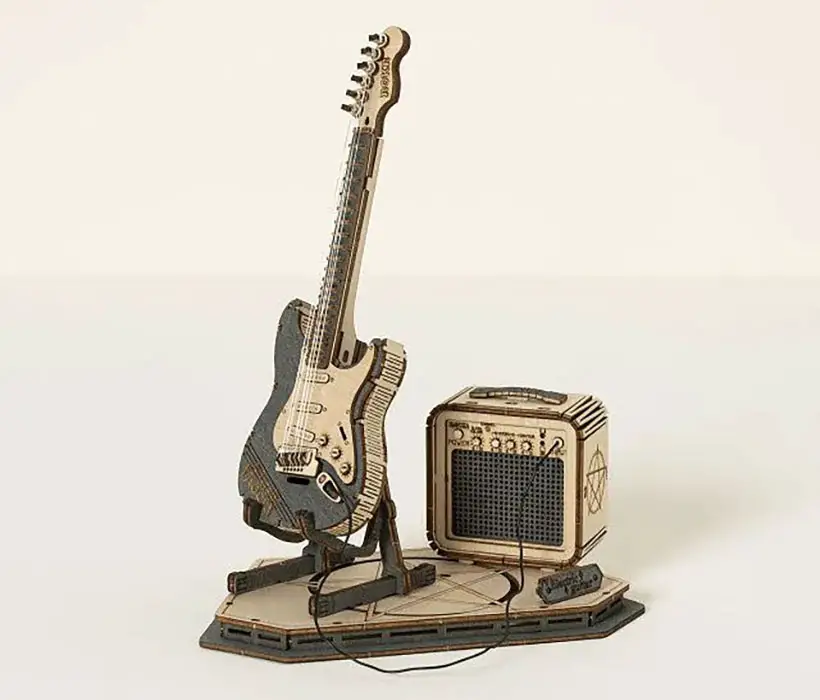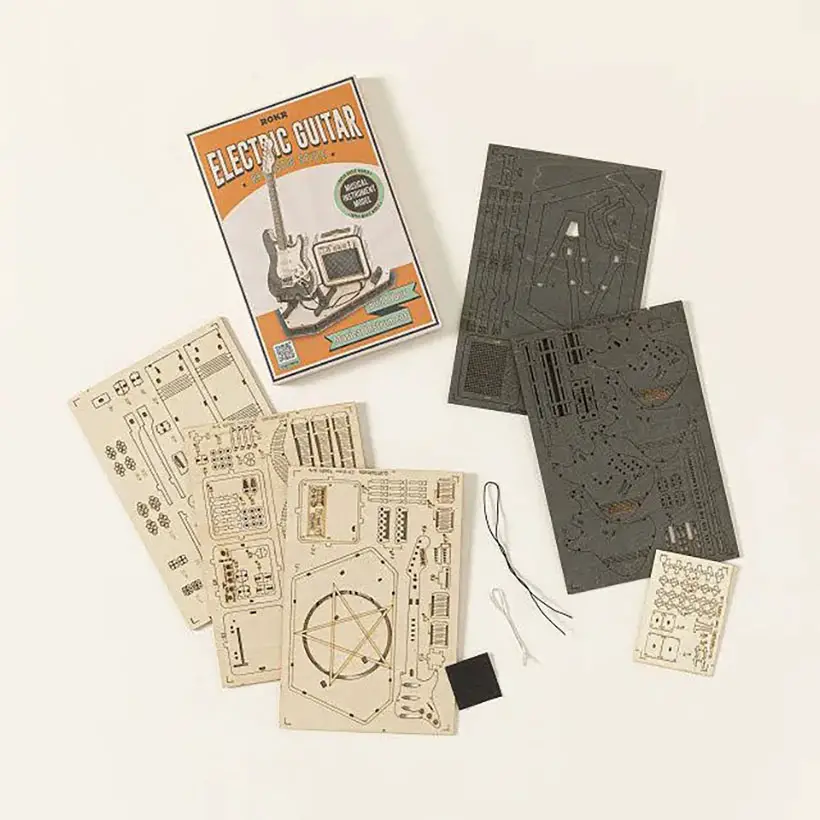 *Some of our stories include affiliate links. If you buy something through one of these links, we may earn an affiliate commission.