The brief of this project was to design protective gear for 2017, Tetsugaku Sasahara designed KOMRAD Respirator as an alternative to most commonly used respirator in the world 3M 6000. It is intended to be used by artists, designers and students to protect themselves from toxic particles. The existing product is actually inexpensive, however, it doesn't design to protect you very well and it's uncomfortable to wear. Based on interviews of 25 participants, 95% do not perform user seal checks ever, this is a standard procedure to test the validity of seal on face before each use. Why? Because no one knows about it due to insufficient user manual.
KOMRAD Respirator offers effective, intuitive, and portable design. It folds in half with built-in zipper lock for great portability and sterility. Trust us, comfort is not overrated, most people choose not to use respirator because they prefer comfort over their health.
Designer : Tetsugaku Sasahara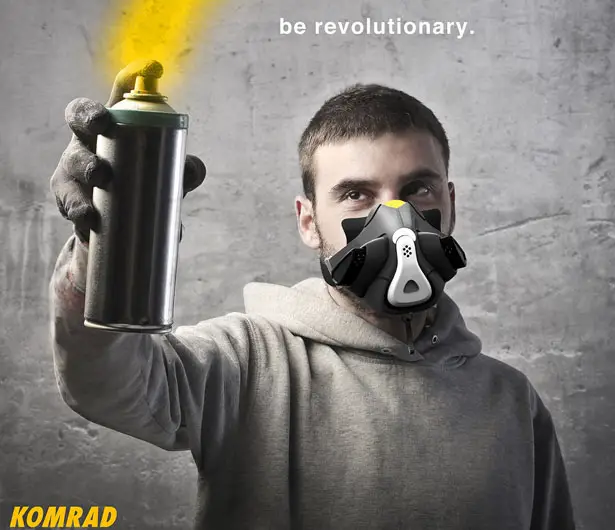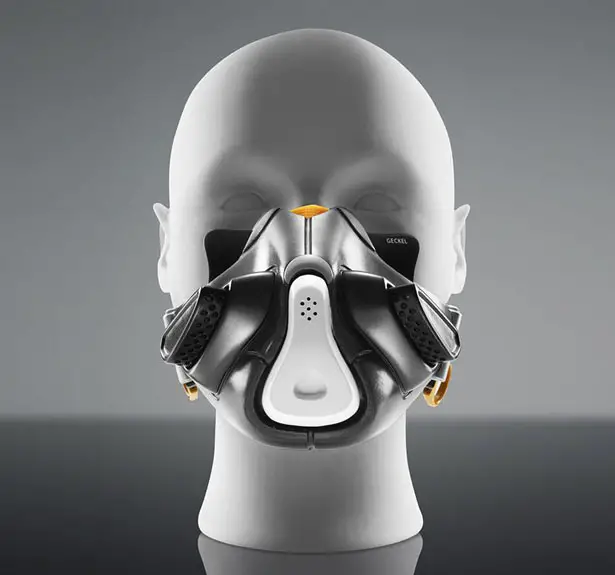 This concept respirator is equipped with a sensitive nano nose microsensor that monitors the air purity process inside the mask, thus, alerts user when filters need to be replaced. There's a button that automatically seal the filter when it's not use to lengthen the filter lifespan. There are triple exhalation valves to keep the heat from building up, Geckel adhesive face seal replaces cumbersome upper straps which are used on all respirators today. Taking the mask on/off is easy, just use the magnetic strap clasp and release buttons.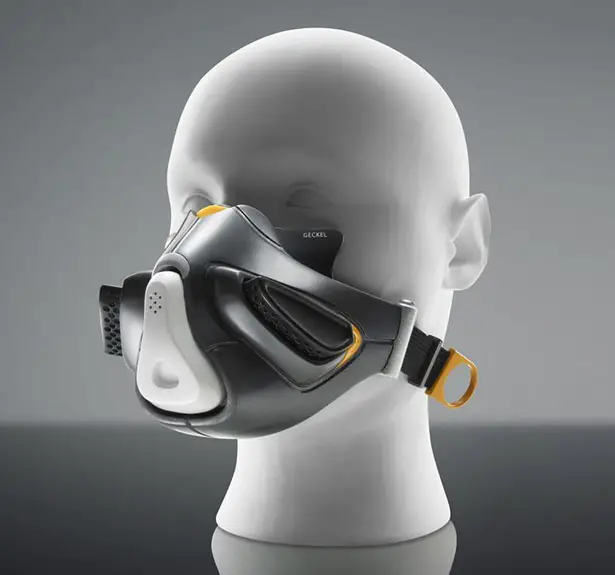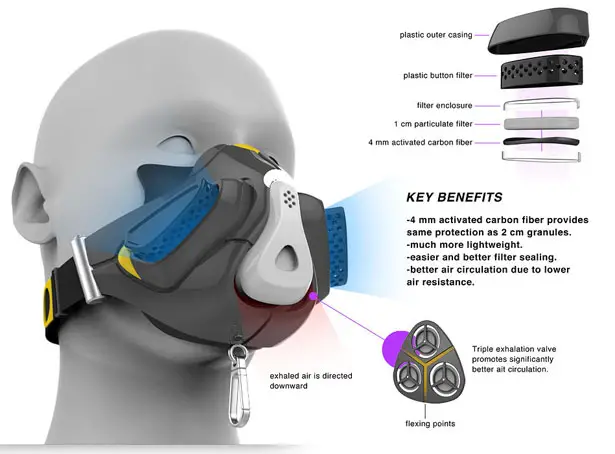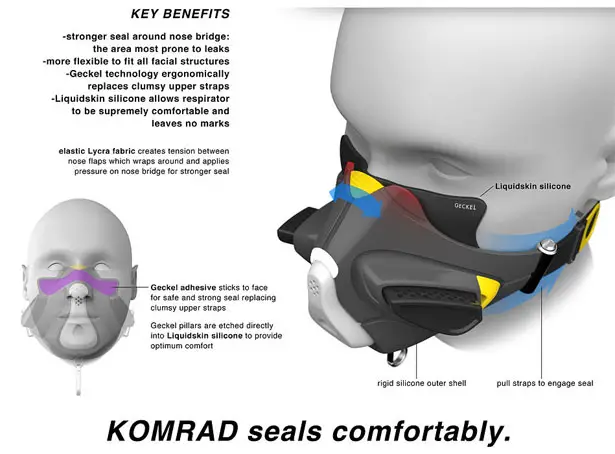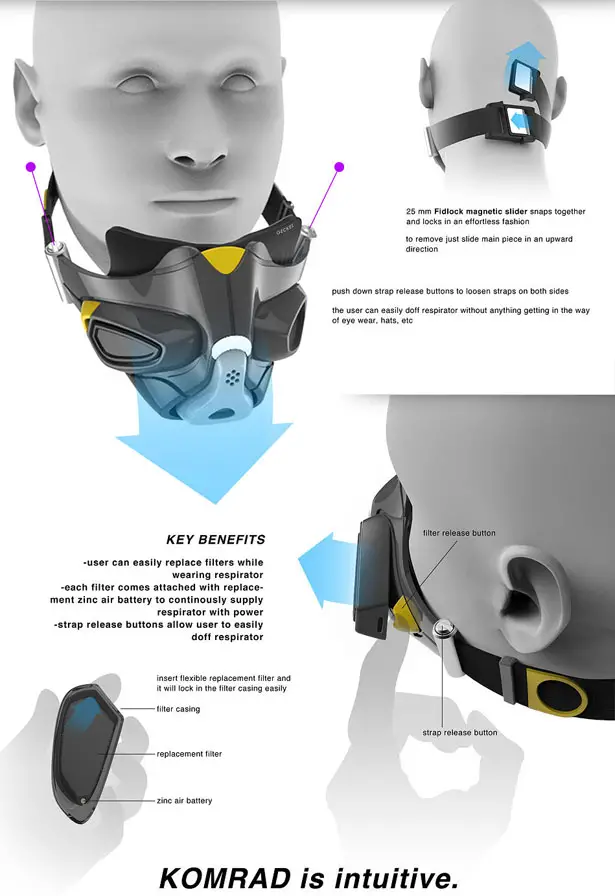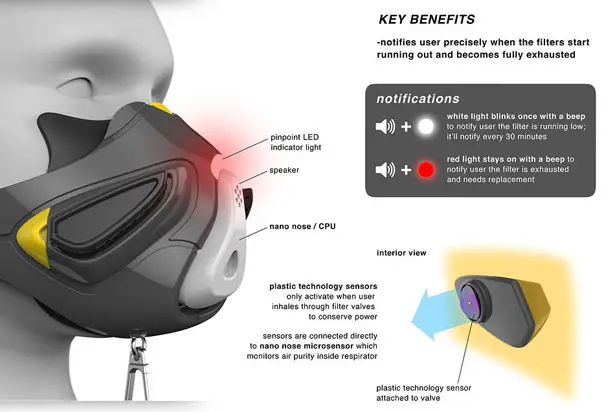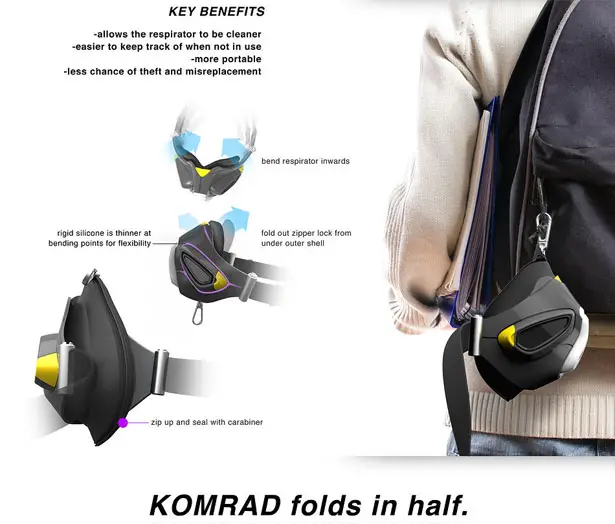 *Some of our stories include affiliate links. If you buy something through one of these links, we may earn an affiliate commission.