Kaylad-e Trike was a graduation project of Dimitris Niavis presented in the late 2013. This project aims to design a hybrid modern vehicle to commute easily and comfortably in urban area. The result is a stylish e-trike that helps people to actively move even in heavy traffic safely and enjoyable, well, it's one of the ultimate goals of this project to provide its user with great riding experience. The overall design eliminates the stress factors and discomfort that usually encountered when you're commuting by bike, thus, allowing the rider to enjoy every bit of aspects of this vehicle.
To keep you visible in the night and give you better visibility, this e-trike is equipped with integrated lights (headlight, tail light, and direction LED lights). The headlight features 1100 lumen hi and low beams while the tail light turns on the you hit the brake.
Designer : Dimitris Niavis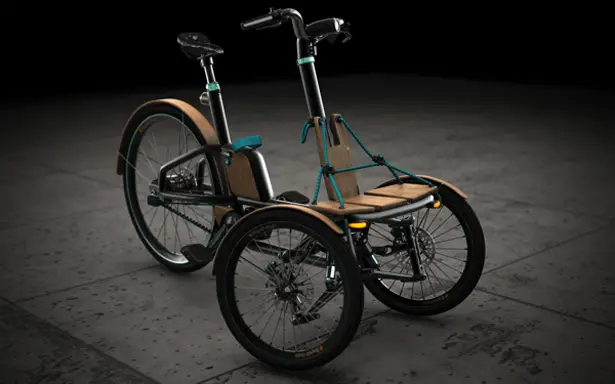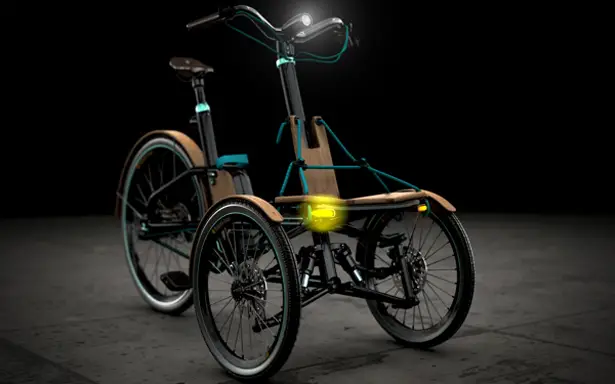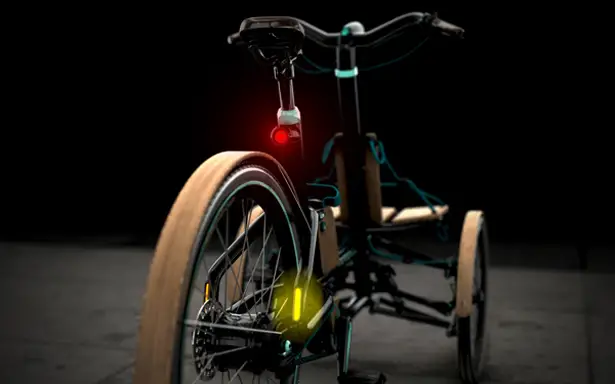 There are times when you need to carry some stuff such as your briefcases, backpacks, or shopping bags. Simply place your belongings on the bag rack which is located at the front of this vehicle.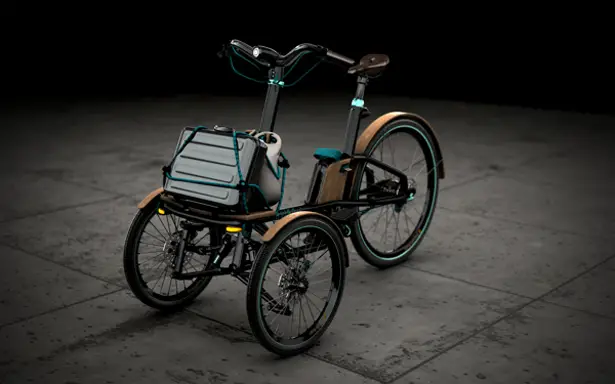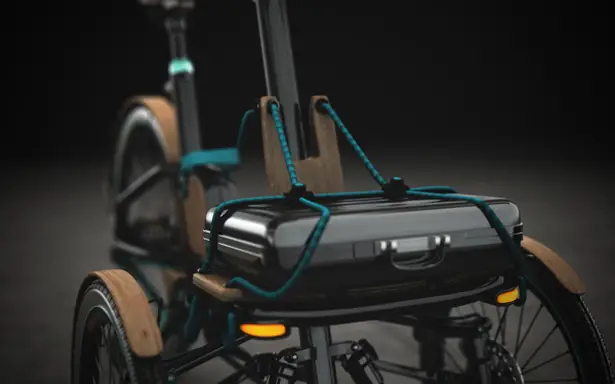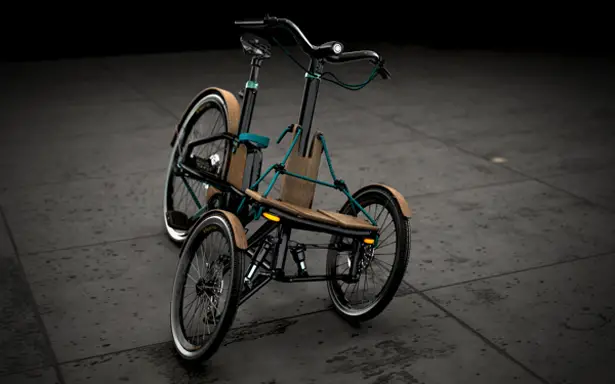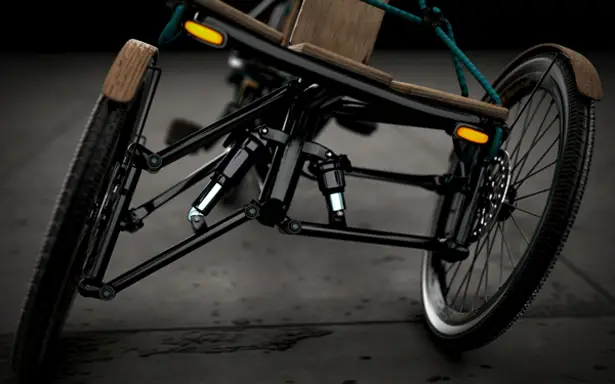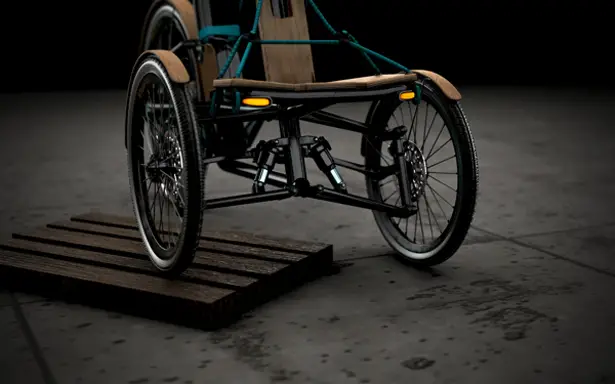 To ensure better safety, Kaylad-e Trike comes with integrated lock (10mm hardened steel chain). It's always ready to use, you don't need to buy or carry separate lock to secure your vehicle.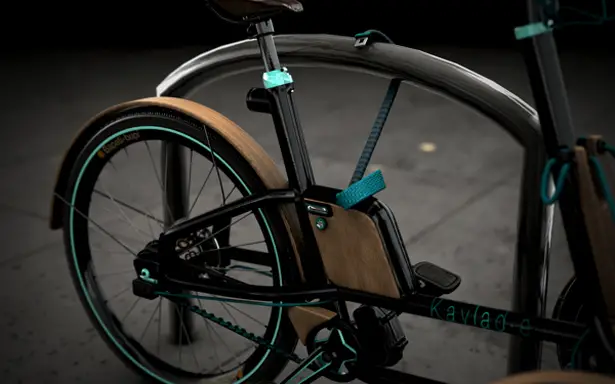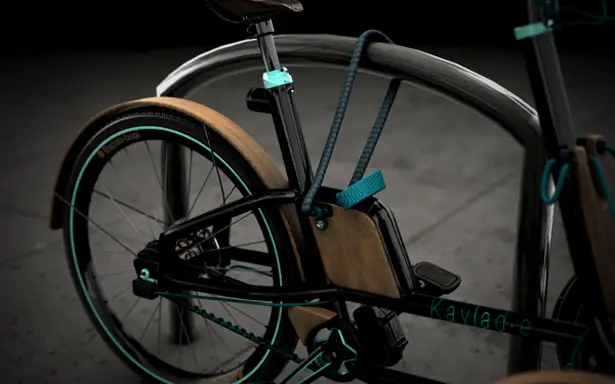 The power of this e-trike comes from 36V, 400Wh battery that weighs 5.3 pounds. Since the battery is removable, it would be easier to re-charge it, there's no need to carry the whole vehicle. The battery has been designed to automatically lock onto the frame when mounted, you don't have to worry about theft problem when having to stop for a coffee or quick grocery shopping.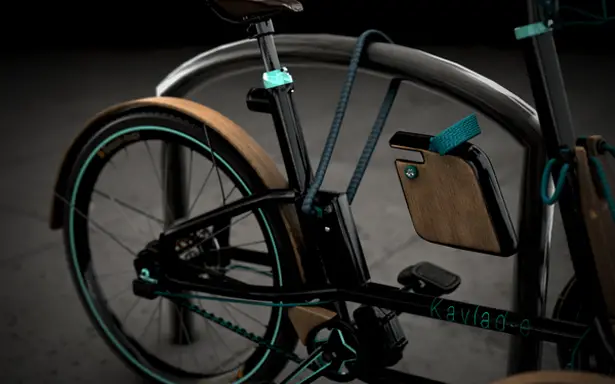 Mid drive motor (250watt) and gear hub offer a smooth ride, the motor contributes to a low center of gravity, thus giving better weight distribution.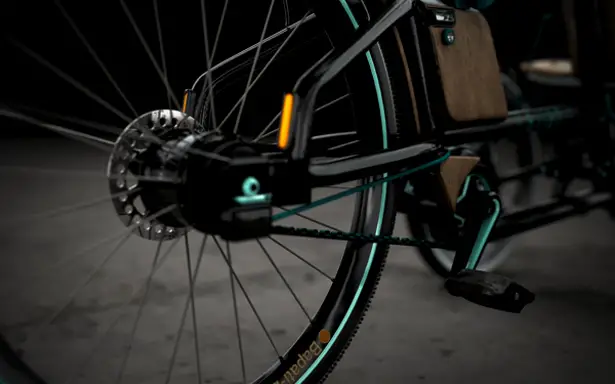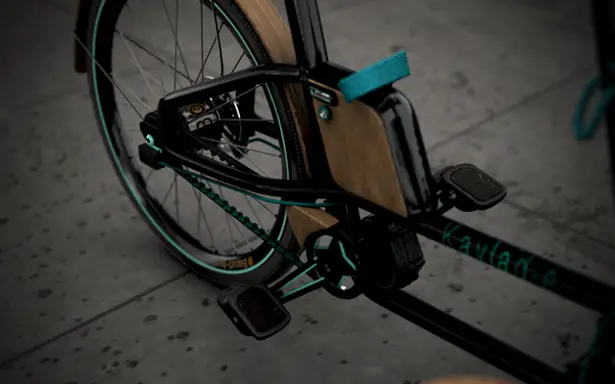 The seat tube features GPS integration to allow rider alerting the police in case of emergency or bike theft. There's a small battery that powers the GPS device, it is automatically charged when the main battery is mounted.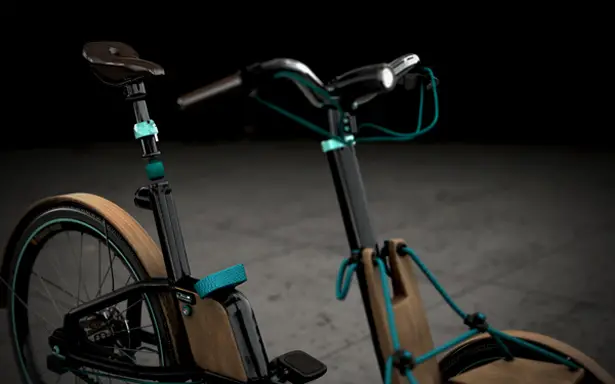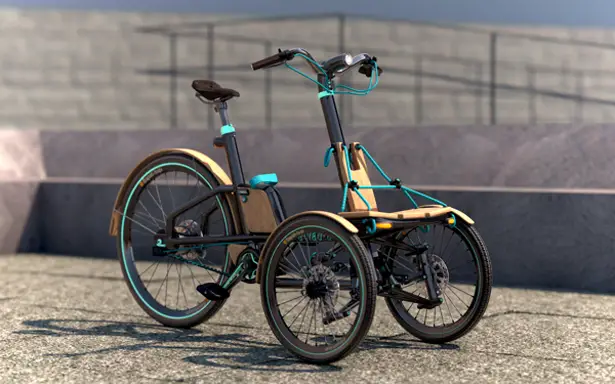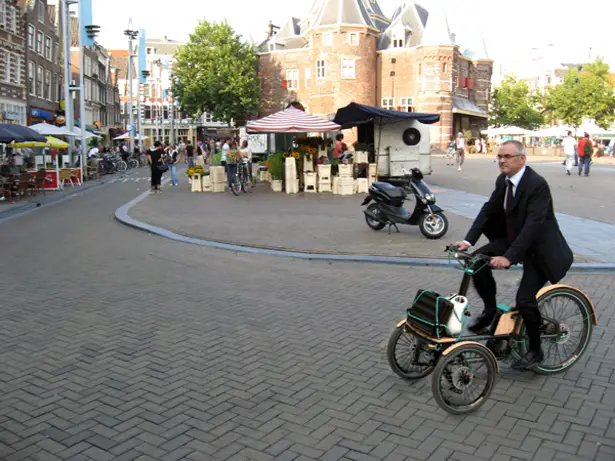 *Some of our stories include affiliate links. If you buy something through one of these links, we may earn an affiliate commission.