Designed to help fire fighters in fighting forest fire, HEXA Drone is a concept fire extinguishing drone that supports fire extinguishing helicopters. In South Korea, most forest fire breaks out at night and it's almost impossible to put out the fire right away, furthermore, flying firefighting helicopters at night can be very dangerous. This smart drone provides a solution to that problem, as an UAV, it can be remotely piloted from the ground where the operator can easily spot the source of fire, even at night.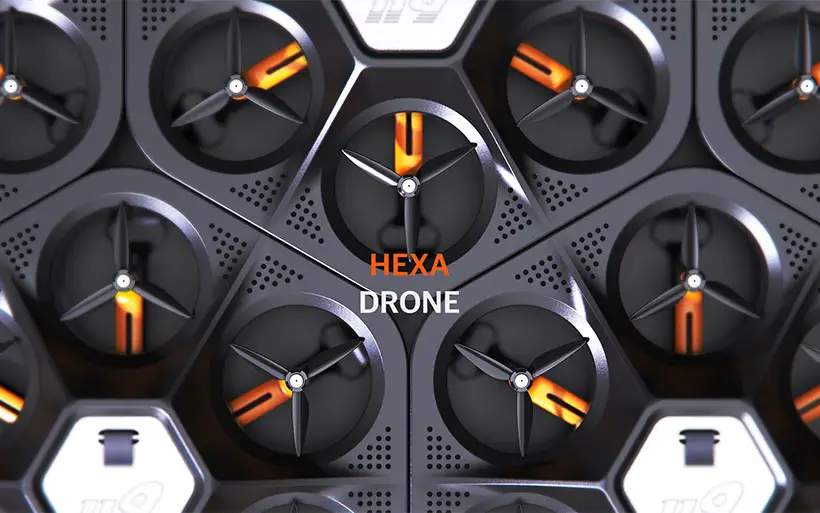 HEXA Drone features a curved bottom part with a 360-degree rotation camera at its center, it's possible for the operator to control the drone to fly to the exact point of fire and determine the spread and intensity of fire from the air. Junsik Oh, the designer, explains that the upper part of HEXA is designed to carry liquid in a heat-resistant metal case where they can be easily removed simply by using a handle at the top. The six fans are designed to further increase the stability of this drone and its performance.
Each Hexa Drone has strong magnetic application on its six edges that allows you to combine multiple drones to work together to help prevent the fire from spreading especially at night.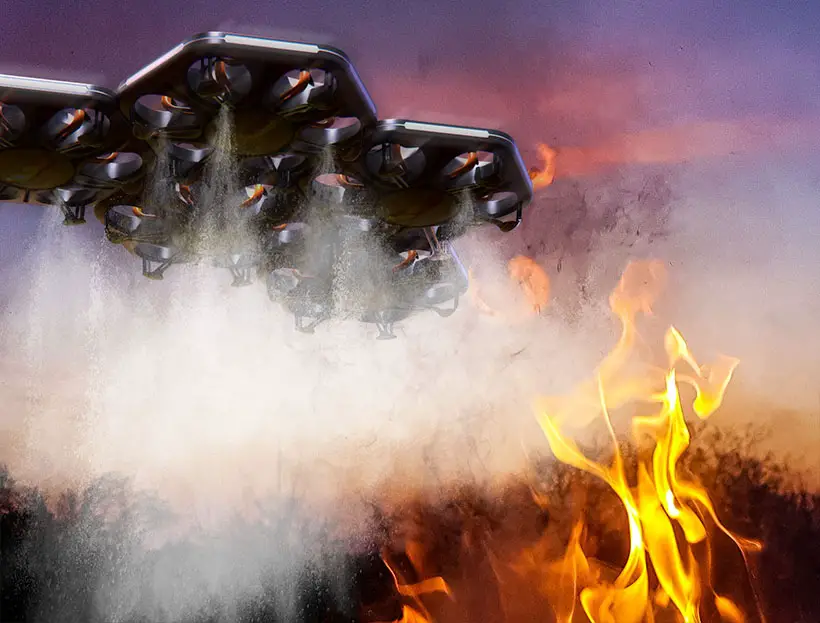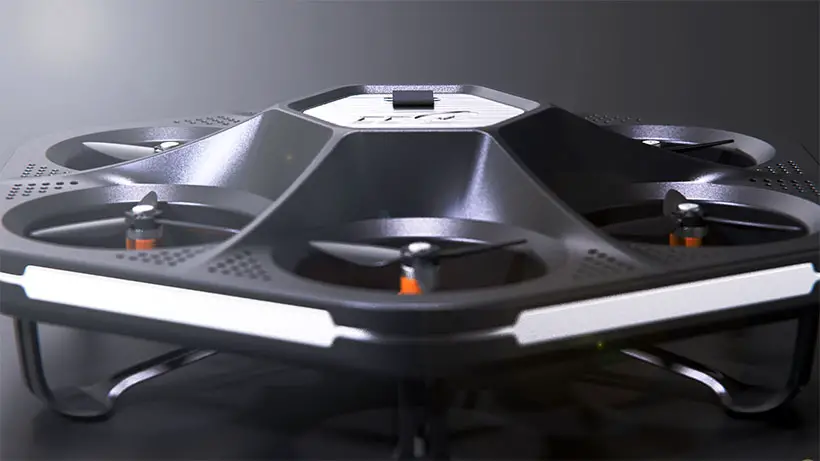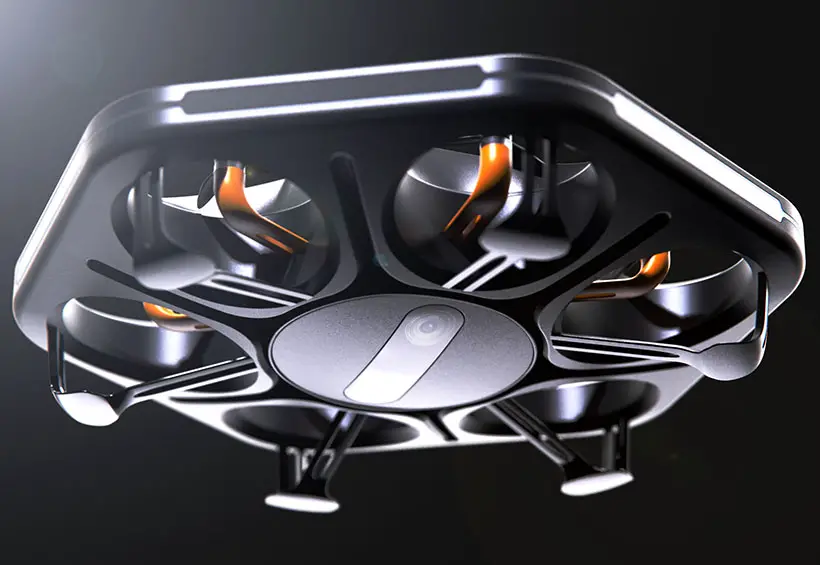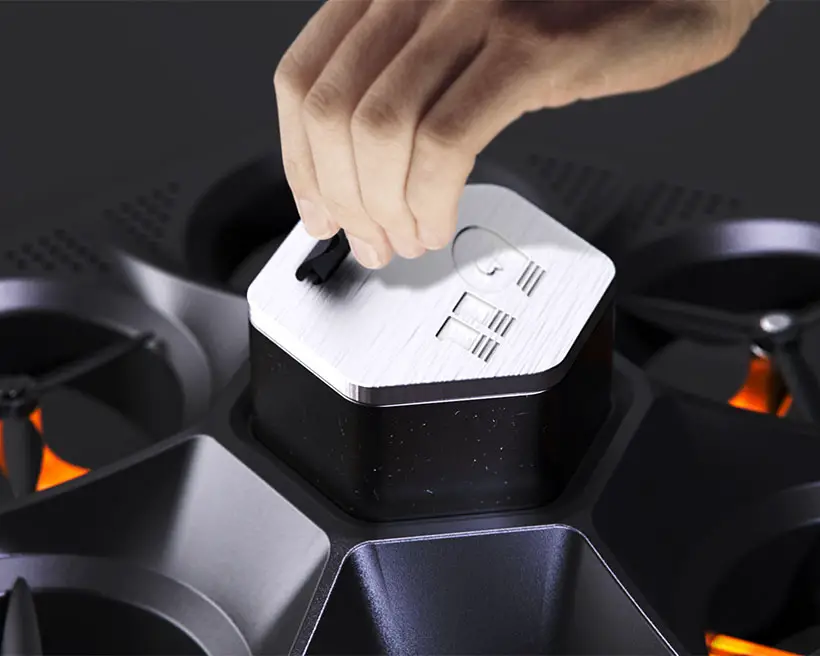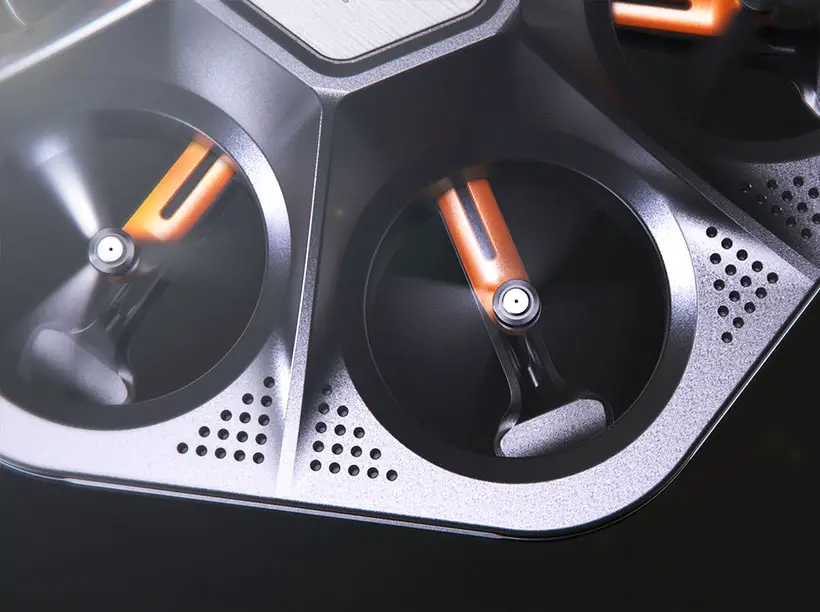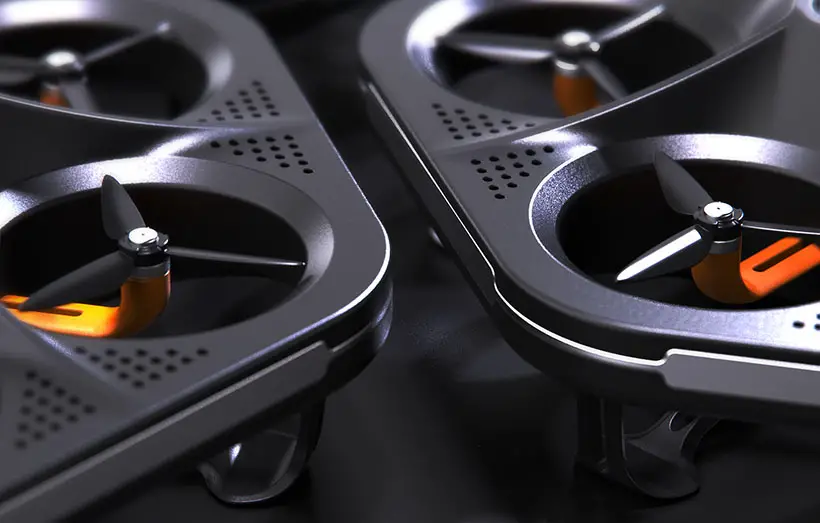 *Some of our stories include affiliate links. If you buy something through one of these links, we may earn an affiliate commission.