Jizai Arms is a concept robotic limb system that might remind you of the infamous Doctor Octopus, a fictional character first appeared in the Amazing Spiderman 1963. These robotic arms are designed to explore the possibility of interactions between digital cyborgs in a cyborg society. Through research in human augmentation, we can see interesting changes when we utilize wearable robotics in our everyday life. We don't just focus on individual user but also the experience that happens between multiple digital cyborgs. Jizai Arms has been built to make such experiences real.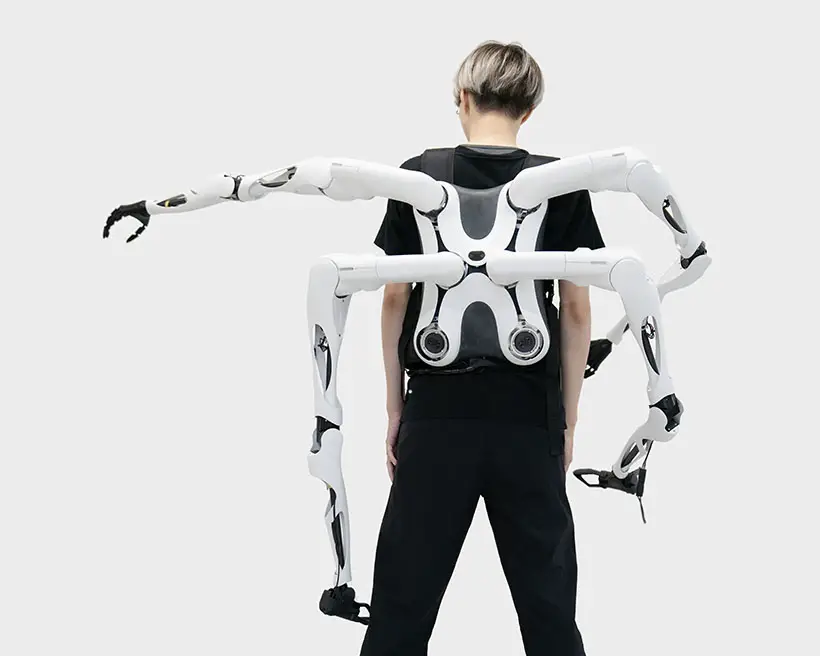 As a supernumerary robotic limb system, Jizai Arms is capable to interact with multiple Jizai Arms user, including exchanging arms. This robotic limb system consists of a wearable base unit with detachable robotic arms, hence, the possibility of exchanging those arms with other user. The robotic arms connected to the base unit are controlled by computer, for this prototype, these arms are controlled using a ½ scale model as controller. The operator controls these arms just like puppet.
The main goal of Jizai Arms project is to develop robotic carms that can be attached/detached quickly. therefore, the design team has invented connection system that allows for easy attach/detach that connects both electrically and physically yet durable and strong enough to become the base of robotic arms. One of challenging goals was to make sure that this machine is not too heavy or too large to fit to human body.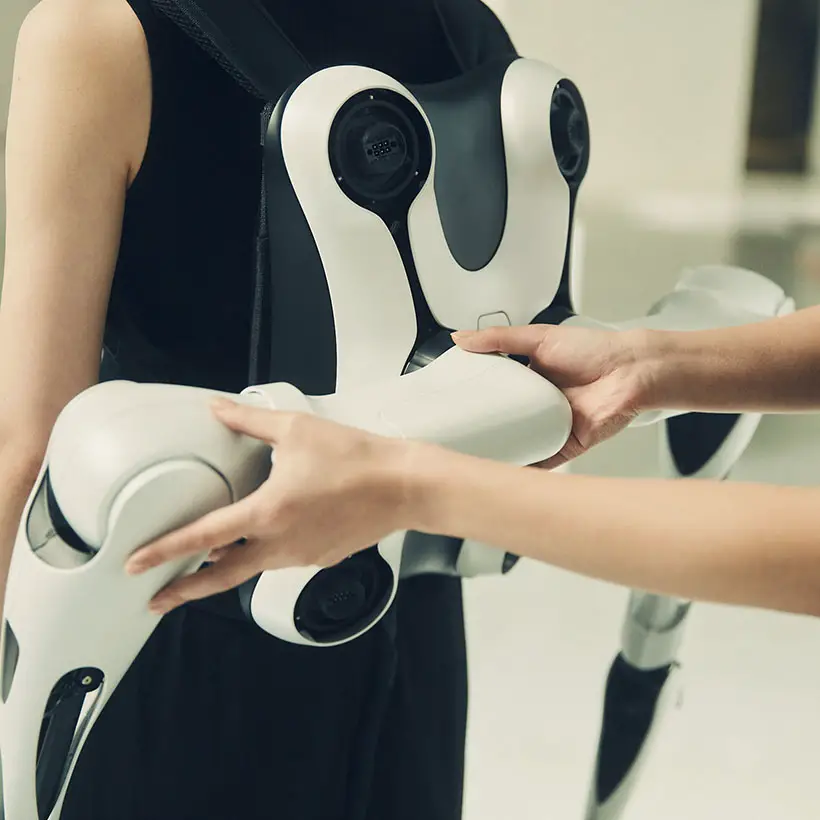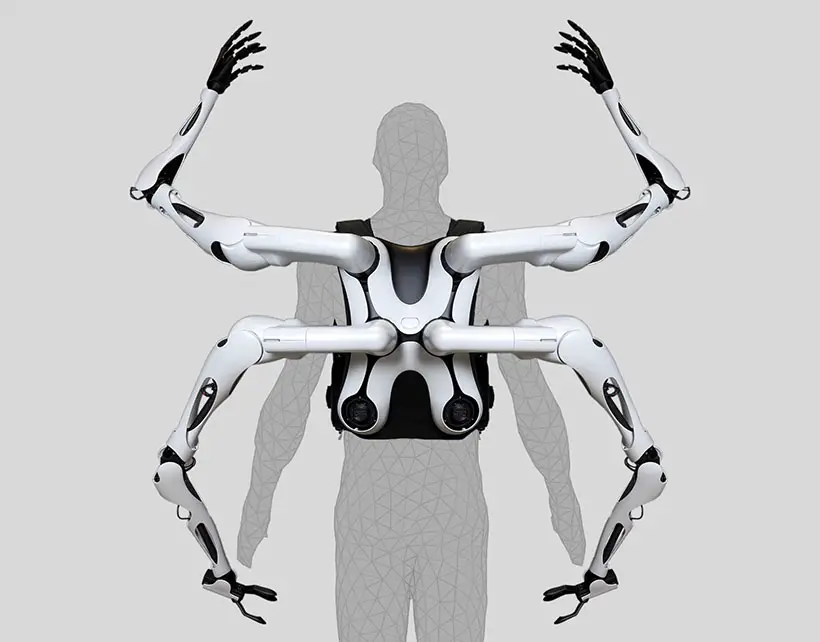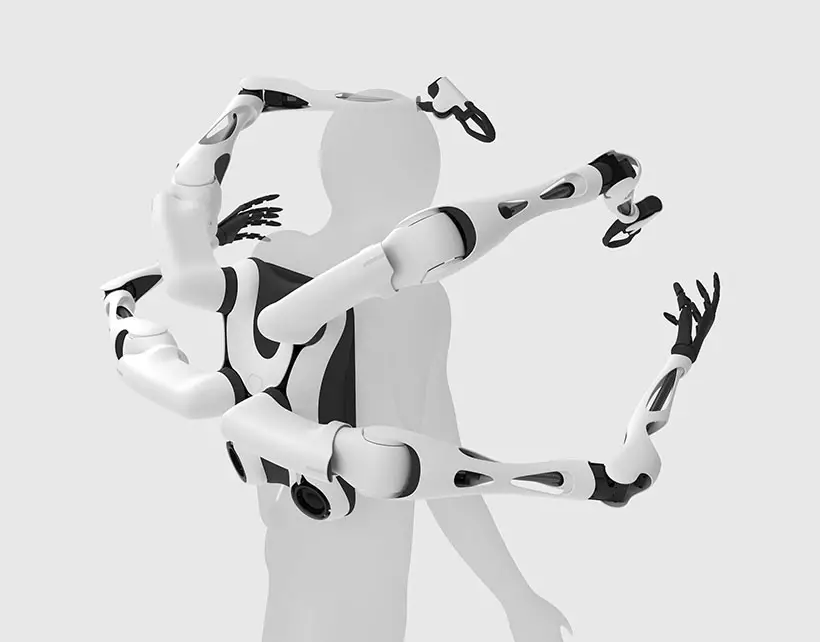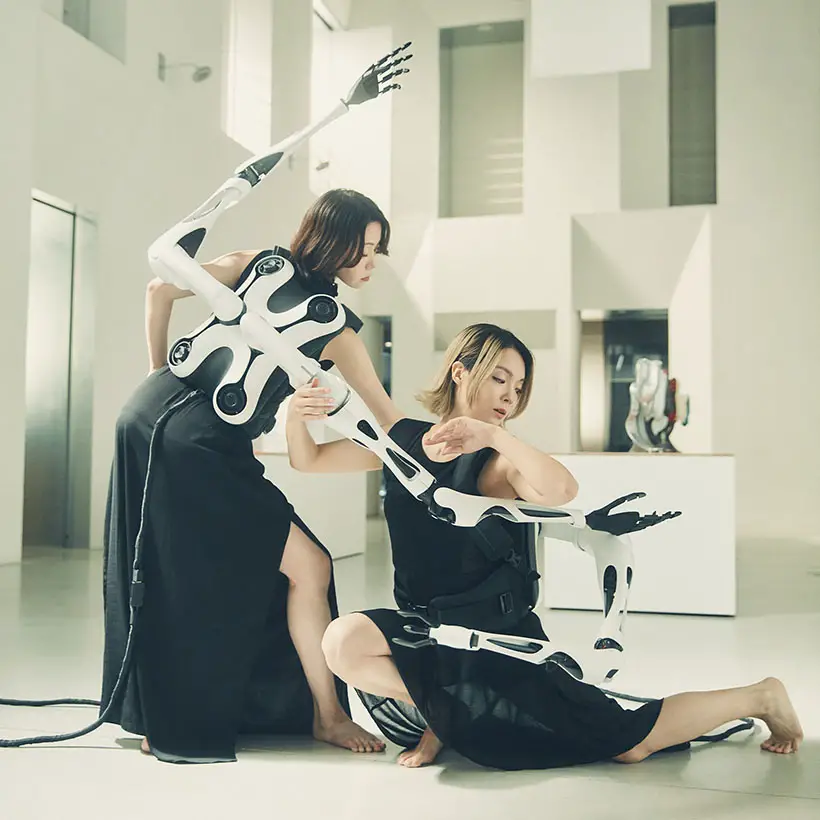 *Some of our stories include affiliate links. If you buy something through one of these links, we may earn an affiliate commission.