Landstorm concept is a vehicle that is designed for future, when airborne vehicles will not be much effective to reach a particular area because of frequent natural disasters which is the result of future global warming. This vehicle has been designed as an all terrain vehicle that is equipped with a collection of hidden gadgets or compartments and the ability to interchange the pods located on its back. There is a variety of Pods that can be enclosed with the vehicle before it is sent to a particular location. These pods have been designed considering scouting missions, food and water transportation to a disaster affected area, medical pods that can treat 2 patients simultaneously, excavation pods that can work as a robust crane to remove large pieces of wreckage, and fire rescue pod where the tank can hold 750 gallons of water and can drain water from lakes with outboard pumps.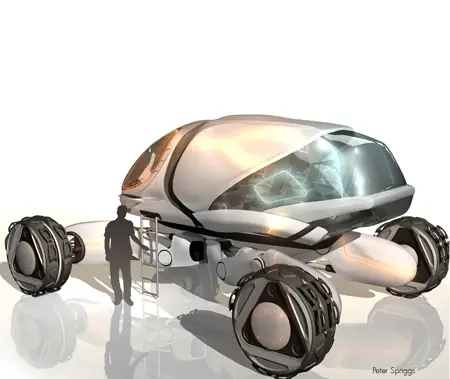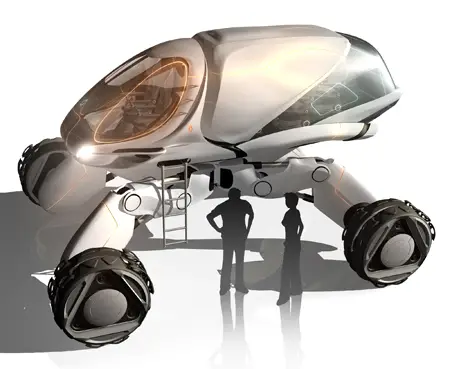 The 4 hydraulic legs of Landstorm can move independently and are providing great functionality by navigating over tremendously difficult terrain and raising itself up to reach the target. The use of these hydraulic drive-train attached with several powerful electric motors and powered by hydrogen fuel cell, have made the vehicle lightweight by removing the mechanical parts to impel the wheels. Moreover, it can be airdropped when the destination is far from the closest depot and then continue to reach the target on land.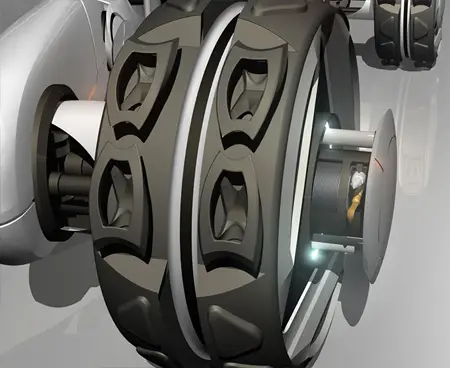 The wheels of Landstorm are uniquely designed that feature small pods, allowing more grip on surfaces like loose dirt, mud or snow by increasing to compress surface area or just by using the edges to grip onto the surface. These are not just wheels, they feature a grapple gun or hook winch that lets the vehicle drag heavy debris or towing a standard vehicle. Once the Landstorm reaches the destination, the team will start rescuing and treating the survivors for emergency injuries.
The driver and navigator of Landstorm will have no problem finding out how far the destination is and how to get there by using the state of the art HUD technology along with a built in MultiSight camera (Infra Red, Night Vision and Cold Vision) powered with an advanced Computer AI. The heads up display features the most interactive information system which is controlled by the user's neural patterns, which means, the information is controlled by the users thoughts. The rest of the cabin remains free for storage compartments for various equipments. There is a small backup unit that will start working if the main power source fails for any reason.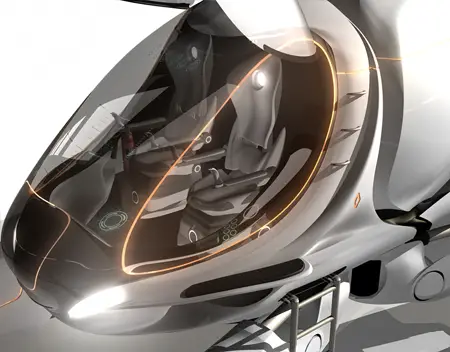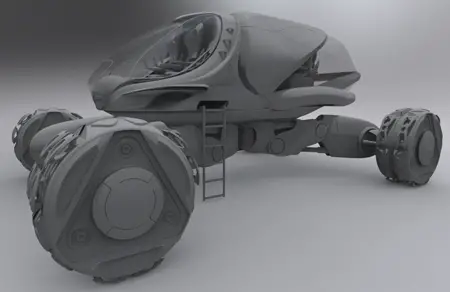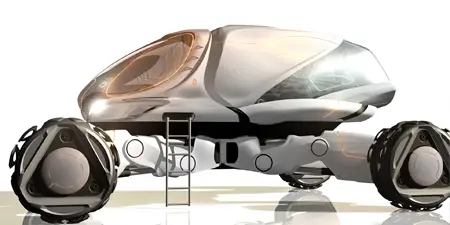 Designer : Peter Spriggs
*Some of our stories include affiliate links. If you buy something through one of these links, we may earn an affiliate commission.