Firefighters are heroes, because their job is to save our lives and fight fires. They protect us during emergency situation. Unfortunately, no one protects them. That's why I'm glad knowing John Ju has designed Halcyon to protect firefighters. This is an innovative solution to fight one of the biggest problems for our heroes: cancer. Halcyon has been designed to reduce fir fighter related cancer occurrence by preventing contamination, spread, and inhalation of carcinogenic and hazardous particles that surrounds them outside of fire scene. It works by cleaning all firefighter equipments that removes at least 99.97 percent of airborne particles and kills 99.9 percent of bacteria, also function as resting and storage facility.
Designer : John Ju Seok Lee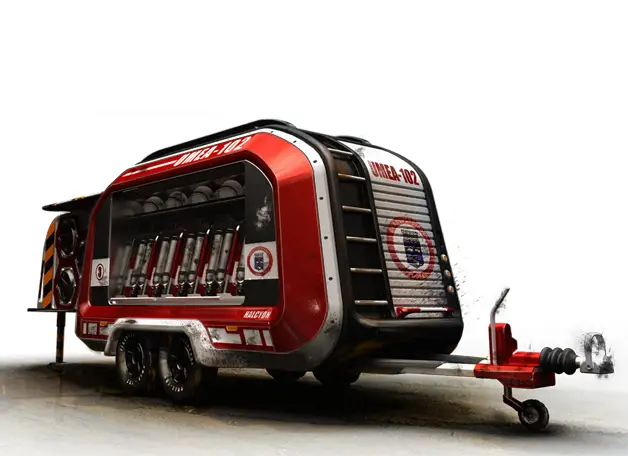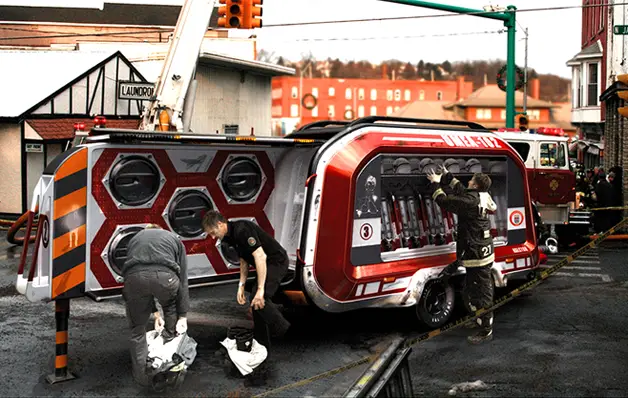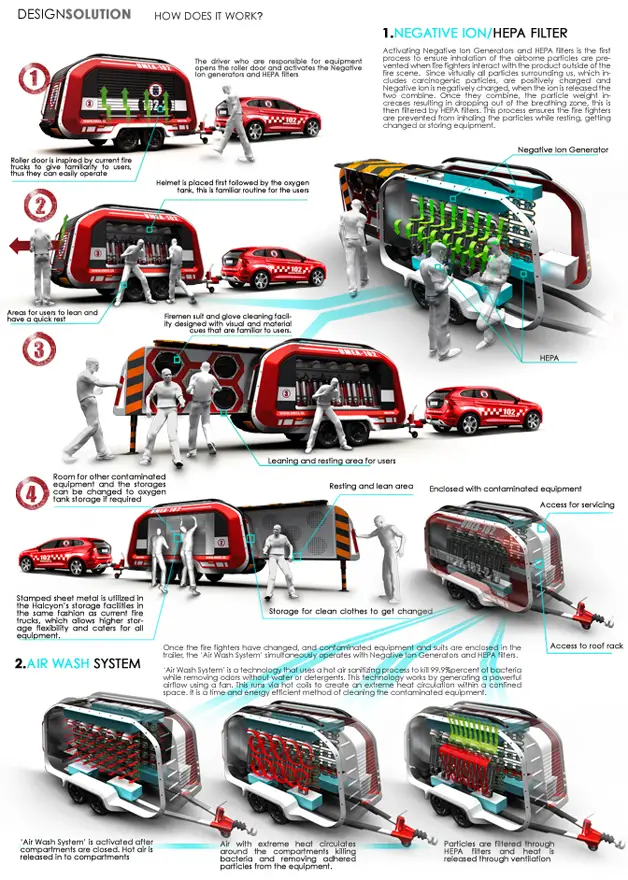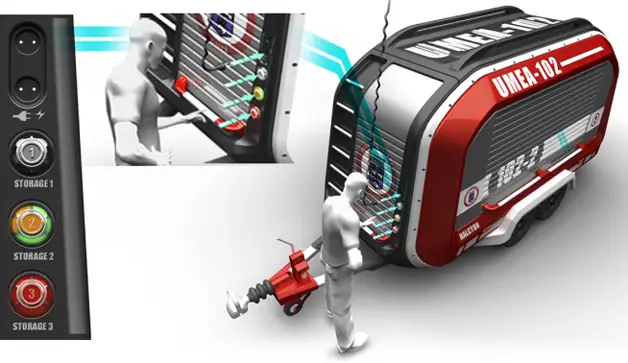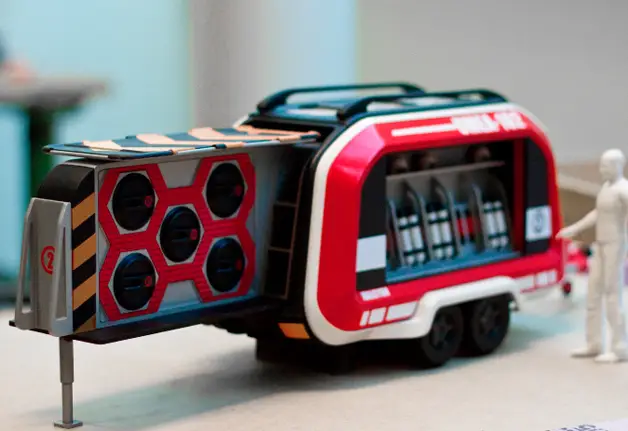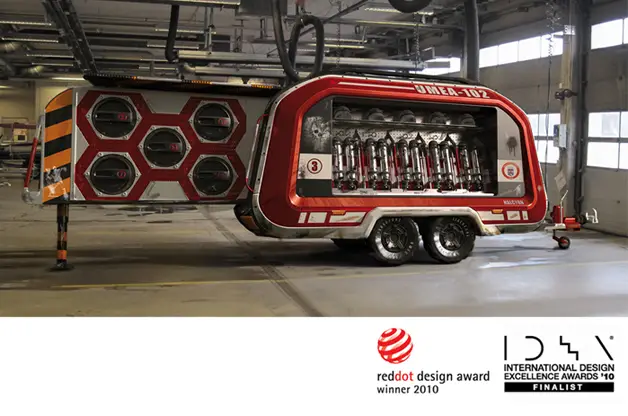 *Some of our stories include affiliate links. If you buy something through one of these links, we may earn an affiliate commission.