Goat Mug has been designed to resemble goat's horns to pay homage to those goats that discover this delicious dark liquid. The unique horn shape tells original story about coffee, at the same time, it also helps you to drink your coffee to the last sip in style. The elegant leather holder turns into a coffee mug stand, in this way, you can still use this mug on your desk. It looks pretty cool as well.
This mug is practical and sustainable, it functions not only as coffee mug but also a fashion accessory that tells a primeval story about coffee. Goat Mug comes with a set of 2 straps (short and long part which are combined into one), you can attach this mug to your bag or just let if all across your shoulder. You can make a phone call, carry books, carry bags, while still carrying your coffee around the shoulder. It's been designed to be 100-percet leak proof, you don't need to worry about any coffee stains on your clothes.
Designer : Desnahemisfera [Buy It Here]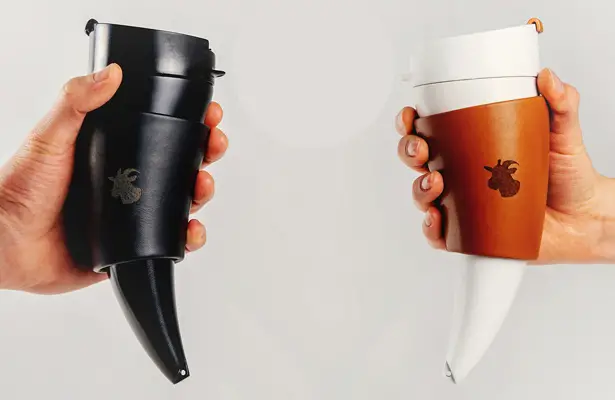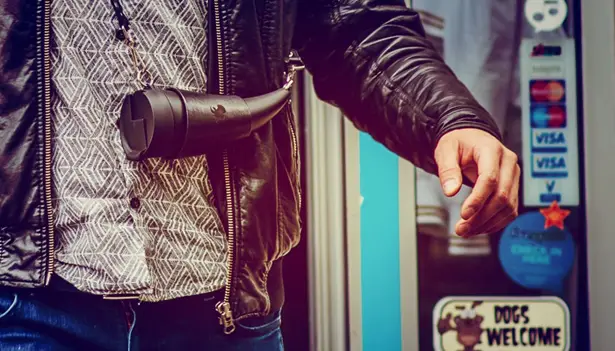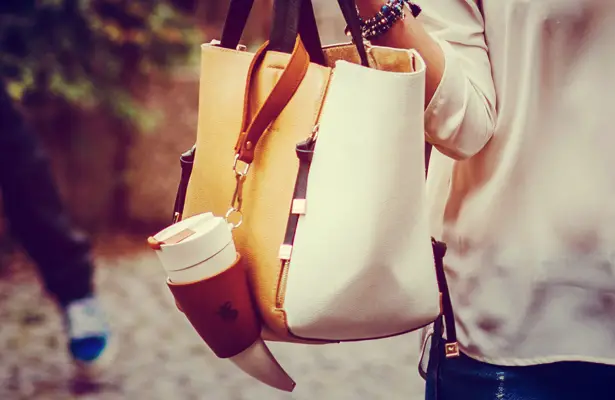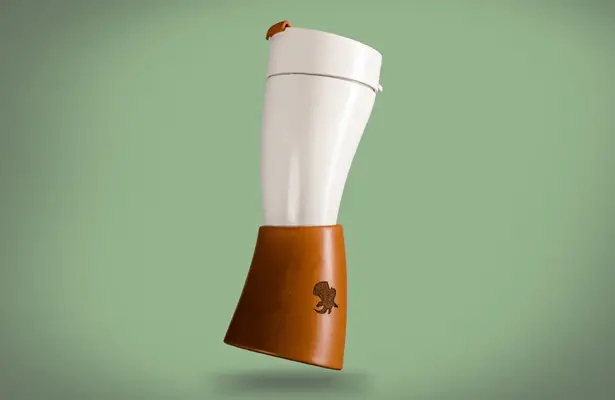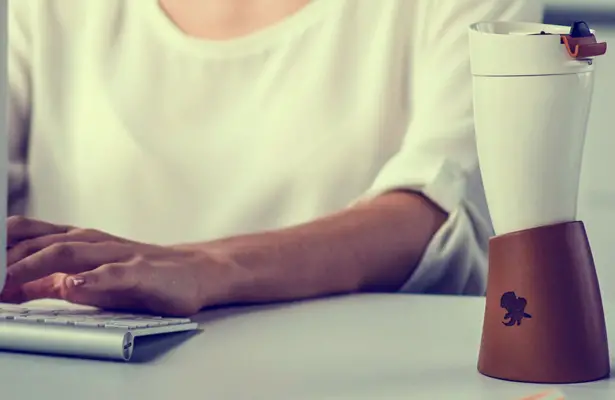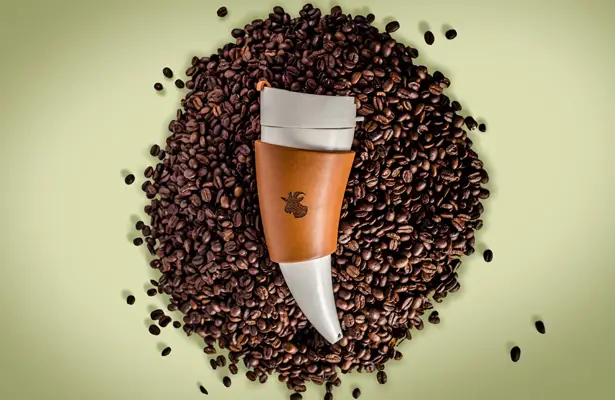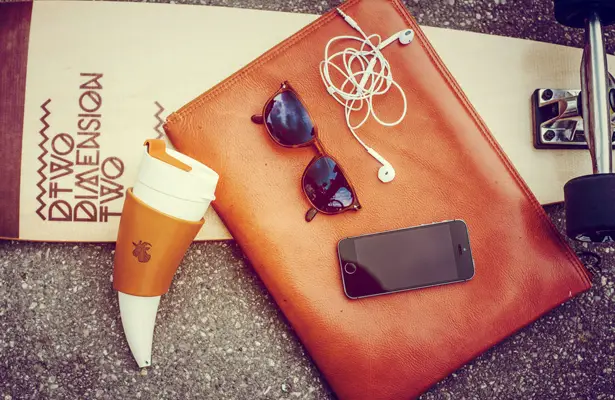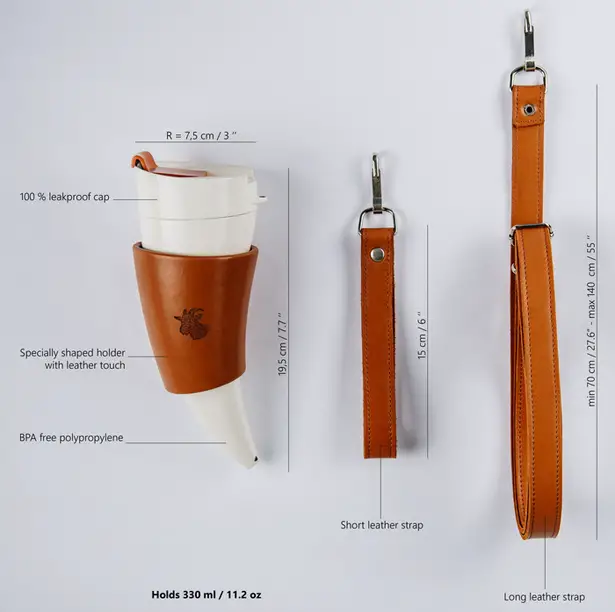 *Some of our stories include affiliate links. If you buy something through one of these links, we may earn an affiliate commission.