Viento is a concept transportation that just won the first place in Michelin Design Challenge 2015 with "Drive Your Passion" theme. It's a futuristic vehicle that offers the driver to experience extreme and exciting moment through different driving mode in various driving conditions.
Stelvio pass in Italy has the best condition for Viento, located in Ortler Alps between Stilfs and Bormio. It's about 75km from Bolzano and only 200m from Swiss border, this pass features many sharp curves and a slight slope, not to mention jaw dropping views. The windy condition makes it perfect to ride Viento because when in sailing mode, this vehicle requires wind energy. Yep, this vehicle can transform from driving mode to sailing mode.
Designers : Youngjai Jun and Gunyoung Yoon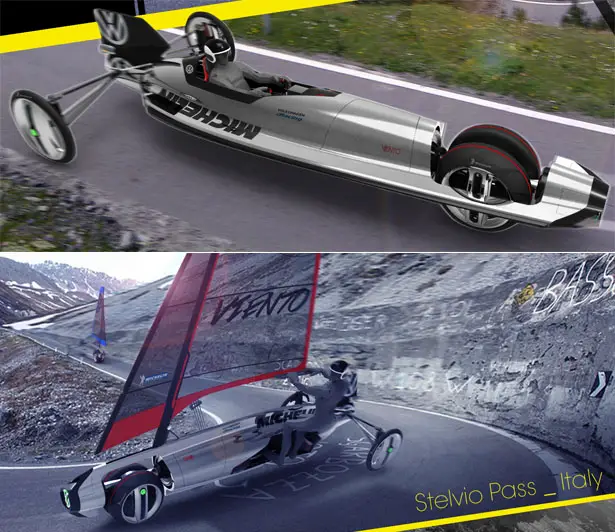 Click above image for bigger view
Soon, drivers are not going to be satisfied with only one mode operation of their automobiles. Let's face it, all thrill seekers are addicted to dangerous, extreme experience that will instantly give them adrenaline rush. In driving mode, you can climb up the perfectly and when in sailing mode, you can enjoy extreme, dynamic, and power of Viento in a way that you might know it's possible. The sail material is based on the shape of memory alloy technology, thus making it possible to minimalize the volume of the sail. Viento is equipped with up and down suspension spokes that move just like an elevator to save more space for the wheel structure.

Click above image for bigger view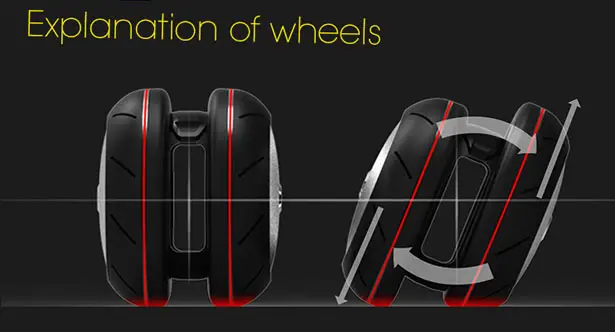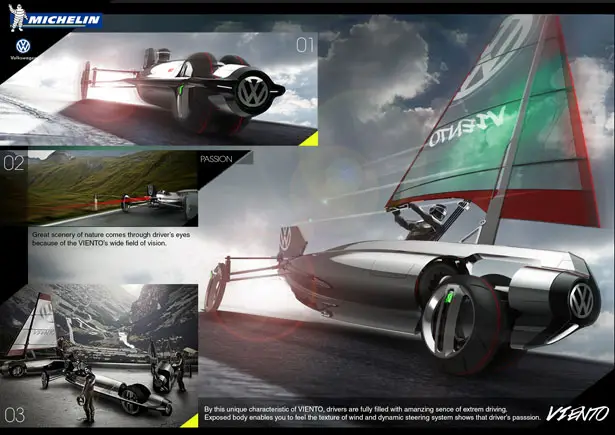 *Some of our stories include affiliate links. If you buy something through one of these links, we may earn an affiliate commission.